MEAT & Livestock Australia today launches the latest round of its 'You're Better on Beef' marketing campaign, promoting beef's superior health credentials.
Launching across online, television, radio and social mediums, the highly successful campaign brings to life the battles Australian women face every day and the role beef plays in helping overcome them.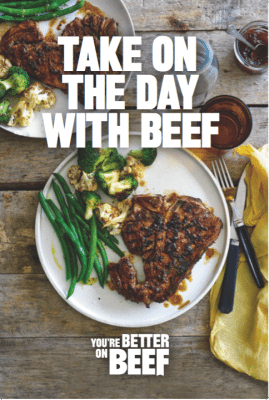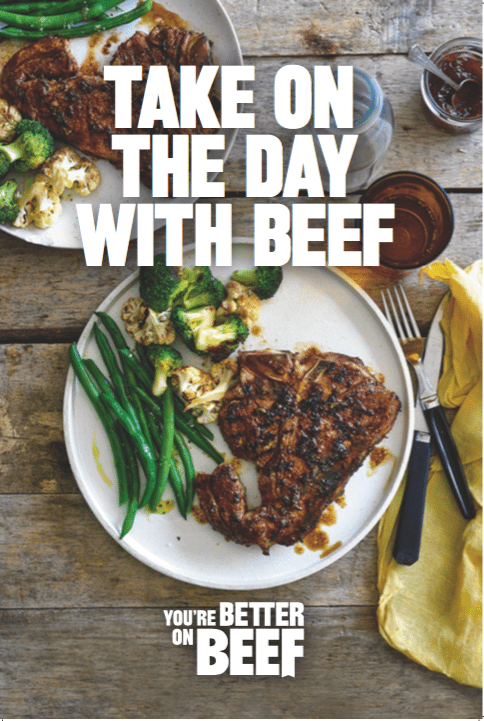 The advertisements show that in life sometimes you win, sometimes you lose – but with beef, you win every time.
The campaign aims to drive home beef's key nutrition credentials of protein, iron, and zinc by demonstrating to women that they're quite literally better on beef.
The new campaign builds on the initial phase of 'You're Better on Beef' which launched in March last year. Targeting time-poor families who value nutrition highly, the campaign used sporting cues to demonstrate that beef is the fuel to help overcome everyday challenges.
A further phase of the campaign had a direct message for young Australian women who are not getting enough iron from their diet – with figures showing one in three women are not consuming enough iron.
Post-campaign survey results have shown:
as a result of seeing the campaign, 54 percent of the target audience said they were 'more likely to eat beef' versus the benchmark of 42pc
an increase in claimed consumption of beef amongst the target audience (mums) to 1.75 serves per week, up 0.2 serves per week
mothers who told the survey they were limiting red meat consumption due to health concerns had been reduced by 20pc to only 23pc.
MLA's group marketing manager Andrew Howie said the campaign had produced strong results, and proved that the key messages had made a positive impact on the target audience.
He said MLA had used feedback, learnings and data from the campaign so far in developing the next phase of the campaign for 2016.
Focus on women
"Our strategy for this year has evolved to focus our campaign towards women, as our consumer insight is that women – as the main grocery buyers – are the gatekeepers of the family meals," Mr Howie said.
"This next phase has also evolved to demonstrate 'why' consumers are better on beef."
Mr Howie said the 'You're Better on Beef' campaign continued to represent a new approach to MLA's consumer marketing, with a shift from tactical and seasonal campaigns to year-round relevant messages.
"This new approach is proving successful, with the 'You're Better on Beef' campaign results to date a perfect example," he said.
"We are committed to creating advertising that works, based on data and consumer insights that inform our ideas. This in turn generates campaign elements that consumers love to engage with.
"MLA is continually looking at ways to improve its consumer marketing to ensure the best possible returns are delivered to levy paying producers and the wider red meat industry."
Click the link below to view the latest 'You're Better on Beef' TV ad
Source: MLA