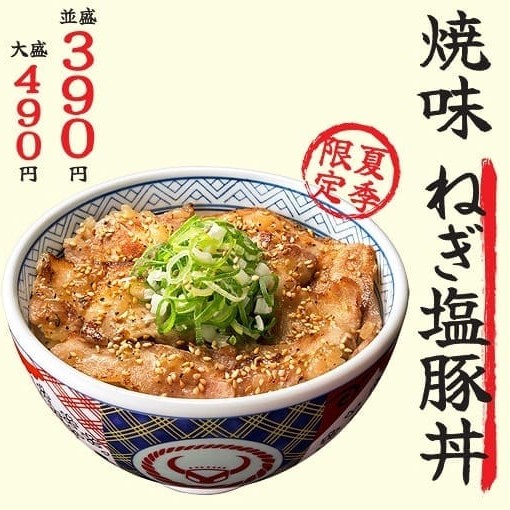 While Japan's enormous gyudon 'beef bowl' restaurant market segment is forecast to grow substantially this year, it is currently being squeezed by higher raw material costs – especially for frozen shortplate sourced from the US.
Leading Japanese business newspaper Nikkei reports that prices for US shortplate have risen sharply in the past few months as supplies have tightened. Shortplate is the preferred cut for service in thousands of small gyudon restaurants across the country selling the popular, quick and cheap meal of finely sliced, marinated beef and rice.
Frozen US shortplate is now fetching Y800-850/kg at wholesale level, Nikkei reports. That's the highest level seen in three years – 40pc higher than January and 70pc higher than a year ago.
The size of Japan's gyudon beef bowl market is expected to grow to A$4.7 billion by the end of the current financial year, a recent analysis suggested. That's up from $4.4 billion for the fiscal year just finalised.
The Yoshinoya gyudon chain, Japan's largest, which is closely aligned with Australian beef supply, operates more than 1600 stores, including some overseas. Yoshinoya plans to open 46 new outlets in Japan this year, while another large gyudon chain, Sukiya, has plans to open 200 new restaurants this year, and Matsuya120new outlets.
The keenly-priced gyudon meal has withstood the current cautious consumer attitude in Japan better than many other food service segments, local reports suggest.
Meanwhile, Japan's Ministry of Agriculture has released information this week suggesting the triple disaster of March last year resulted in Y14.2 billion worth of damage to agriculture and crops and livestock animals and Y49.3 billion for agricultural and livestock facilities.
A recent survey of Japanese co-operative beef cattle production involving 54 of the nation's largest company-owned farms saw an 11.1pc increase in cattle numbers as of May 2012 compared to the previous survey in October 2010. The results highlight the proactive stance being taken by large cattle producers in Japan following the Tsunami/earthquake/radiation disaster.