Australian beef exports will face increased competition in Indonesia after the country yesterday announced plans to start importing beef from Brazil.
Indonesian Trade Minister Enggartiasto Lukita told reporters in Jakarta the South East Asian nation will establish a new quota for 50,000 tonnes of frozen beef from Brazil.
Australia's beef exports to Indonesia for the 2018/19 fiscal year ended June 30 totalled 54,417t.
Indonesia's decision to grant a new quota to Brazil follows a recent unexplained downturn in Indonesian imports of frozen buffalo meat from India, thought to be at least partially caused by a new foot and mouth disease (FMD) vaccination program in India limiting available volumes for export.
Most Brazilian cattle are located in areas classified as 'foot and mouth disease free with vaccination'.
Australia helped Indonesia to achieve freedom from FMD in the 1970s, providing valued regional freedom from the contagious livestock disease. Indonesian moves to allow buffalo meat imports from India in in recent years have raised concerns about potential implications to the entire region's hard-won FMD-free status.
The likelihood that Indonesia would soon open its market to beef imports from Brazil has been growing for some time.
Representatives of Indonesia's Ministry of Agriculture visited Brazil to audit beef plants in the country March last year and meat traders from Brazil were reported to have visited Jakarta in June.
Enggartiasto Lukita said the 50,000t quota will be handled by three logistics companies comprising the state logistics agency Bulog (which will handle 30,000t), PT Berdikari (10,000t), and PT Indonesia Trading Company (10,000t).
The quota will be effective for the next 12 months.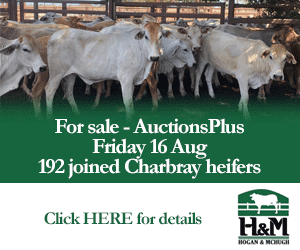 In comments to Indonesian media Minister Enggartiasto denied that the decision to import significant quantities of Brazilian beef was a direct implication of Indonesia's loss against Brazil's recent challenge over chicken meat imports in the World Trade Organization's dispute settlement council.
Enggar told the Detik news agency the discourse on importing Brazilian beef had long been wanted to be done so that Indonesia would not depend on Australia in fulfilling domestic beef consumption.
"No, it was from the beginning. Brazil asked, and it is good that we do not from one country. If we only depend on Australia, we will be dictated with Australia."
South East Asian beef market analyst Ross Ainsworth said the long transport distance meant frozen Brazilian beef will likely trade at retail prices higher than imported Indian buffalo meat and possibly also above lower-end Australian frozen product, but cheaper than fresh meat from imported Australian cattle fed in Indonesia.