McDonald's, Australia's single largest world customer for beef, has continued its recent run of dismal sales performance, recording November global sales down 2.2 percent compared with the same time last year.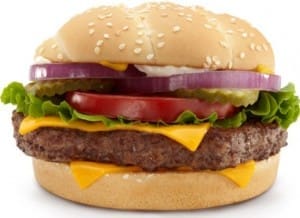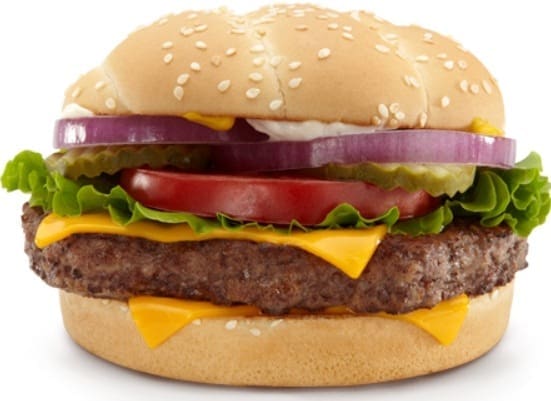 For the calendar year to November 30, global sales are down 1.1pc, with all regions recording lower year-on-year performance.
For November, the company's US division recorded comparable sales down 4.6pc, amid strong competitive activity. The quick service and premium burger restaurant category is now heavily congested in the US, with dozens of successful franchises in operation. Year-to-date, the US division is down 2.3pc in sales compared with 2013.
McDonald's Europe division saw comparable sales decrease 2.0pc in November, on last year. Positive performance in the UK was more than offset by very weak results in Russia and negative results in France and Germany. Year-to-date comparable sales are down 0.6pc.
The company's Asia, Pacific, Middle East & Africa division (includes Australia) showed comparable sales down 4pc in November, still heavily affected by earlier food safety alarms expressed after supplier OSI was found to be using adulterated meat in its China processing facility servicing McDonald's.
The impact of that widely publicised event is still being seen strongly in performance in Japan and China, partly offset by positive performance in Australia. Year-to-date, the Asia-Pacific region is down 3pc in sales – some of the biggest drops recorded by McDonald's in recent history.
Brand recovery campaigns continue in the markets affected by the Chinese supplier issue.
Offsetting a little of the bad news in those key regions, McDonald's reported stronger comparable sales in its "Other Countries & Corporate" segment, which includes Latin America and Canada, which contributed positively to the company's global comparable sales performance for the month.
"Today's consumers increasingly demand more choice, convenience and value in their dining-out experience," said McDonald's chief executive Don Thompson, in a message to the financial market.
"We are working to bring the McDonald's Experience of the Future to life for our customers to better deliver against these evolving expectations. Each of our geographic segments is focused on regaining business momentum by prioritising initiatives to improve comparable sales performance in the near-term, while developing innovations to deliver sustained profitable growth through McDonald's Experience of the Future."