AUSTRALIA'S first beef brand program to align itself with the industry's new grain/grass Fodder Fed production standard has reached the market.
New South Wales beef supply chain Ceres Agricultural Co and meat processing, sales and marketing company Paradigm Foods have formed a partnership to launch their brand, Rustic Farms, carrying 'Certified Free range, grain and grassfed' claims.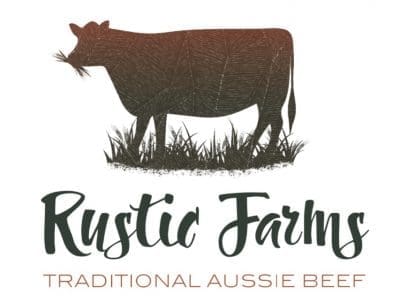 Ceres Agriculture turns off about 100,000 MSA-graded cattle each year from 15 properties in the central tablelands and north-west slopes of New South Wales. As outlined in this earlier story, its primary production system relies on free-range cattle given access to grain self-feeders in the paddock.
In February, Ceres Agriculture gained approval for a "Free range grain and grassfed beef" trademark, to reflect the nature of its production system.
At the time, the application by Ceres was opposed by several industry organisations including Cattle Council of Australia, the Australian Lot Feeders Association, the Australian Meat Industry Council and AusMeat.
The  industry organisations argued that the use of 'grainfed and grassfed' in the proposed trade mark would be misleading to consumers, because hybrid grass and grain production systems did not meet the minimum requirements of existing industry grassfed or grainfed certification programs.
However, the Australian Competition and Consumer Commission overruled the industry groups and accepted Ceres Agricultural Co's application, saying it did  not consider that use of the 'grain and grass fed' descriptor would suggest to consumers that products bearing the Ceres trademark were compliant with grain-only or grass-only standards.
"The proposed Ceres CTM descriptor is very clear in describing a hybrid grain and grass fed production system/diet," the ACCC said. "It is clear from the descriptor that the cattle's diet is not based on a solely 'grain fed' or solely 'grass fed' production system or diet."
Subsequent to the trademark being approved, and reflecting the growing trend for this type of grain-assisted production system in Australia, AusMeat recently released several new industry raising claims – one of which is Fodder Fed. The standard is designed to fill a void previously filled by informal descriptors like 'grain assisted' and 'grain-supplemented.'
Specs for the MSA-graded Rustic Farms brand include 0-2 tooth YG cipher cattle (British breeds), 280-320kg carcase weight, meat colour 1b-3, and marbling scores 1-2. Processing takes place at the Northern Co-Operative Meat Co at Casino.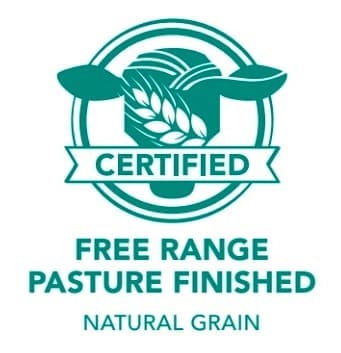 On top of the 'Certified Free Range: Grain and Grass Fed' claims, the product is also carries no HGP or antibiotics, Natural, Never Ever 3 and Lifetime Traceable claims.Paradigm Foods general manager Nick Thompson said his company had conducted extensive consumer insight work to create the new Rustic Farms brand, tailored for the Australian consumer.
"We are pleased to be working with a producer that is willing to listen to their consumers and create a brand targeted to these insights," he said.
"What consumers are demanding continues to change and evolve, and even after having worked in the industry for many years, what resonates with consumers now isn't necessarily what we thought would most appeal."
Ceres Agriculture managing director Mark Mason said he had been working hard for years to create a brand that would allow Ceres to leverage its innovative method of beef production.
"It has been hard to extract a premium for a product that until now has been un-defined," he said. "We hope that this can be the start of a new definition of Australian beef, and that all producers and consumers can benefit from this change."
As part of the back-story behind the Rustic Farms program, it makes clear references to the production challenges faced under Australia's often volatile climate, in which grain supplementation cam play an important role.
"Over generations of farming, we have learnt a lot about growing the best beef cattle in the world, in some of the hardest environments," it says.
"That's why on our farms we know that to produce the best beef, you have to keep things simple. Our cattle are kept free-range in paddocks having the ability to roam, find shade under a tree and drink from a dam – all natural behaviours of animals."
"For thousands of years cattle have had a diet consisting of both grass and grain. We have adopted this age-old tradition to not only guarantee the highest quality product, however also ensure our cattle are happy and healthy all year, no matter what mother nature throws at them," the brand's supporting literature says.
Consumer tension around 'food anxiety'
One of the interesting observations made during the brand program's consumer research work was a growing sense of tension among some consumers over what it called 'food anxiety.'
Recent food scares such as frozen berry recalls and food safety incidents involving a range of fresh foods from rockmelons to lettuce to frozen vegetables had all contributed to a sense of food anxiety.
"In the past we have seen that people felt good about claims like natural and free-range, but wouldn't pay more for Australian produce," the research found.
"Food miles and feeling good about our charitable selves wasn't enough of a driver to action. But now we see that people are starting to put value on claims like natural and free-range, because of food anxiety," the project backers said.
"Consumers want to know that they are getting something more natural, less processed – something that they don't have to worry about. The imagery around 'free range' and the sense of cows eating what cows are supposed to eat – and no-one meddling with this – is reassuring to consumers."
About Paradigm Foods
Based in Brisbane, Paradigm Foods was established last year as a specialised meat processing, sales and marketing company working with leaders across the supply chain to develop honest and transparent relationships to drive value and build programs. The company's mission is to create a new standard in the way protein supply partnerships are developed in Australia and around the world.