BIG declines seen in Australian export beef trade into the US during October are being offset by expansion in volumes of manufacturing beef shipped into alternate markets including Japan, China and surprise packet, Indonesia.
Total beef exports in October reached 102,885 tonnes, more or less unchanged from the previous month, but considerably down on the record monthly volumes experienced over the preceding 12 months. As recently as July, monthly exports exceeded 123,000t.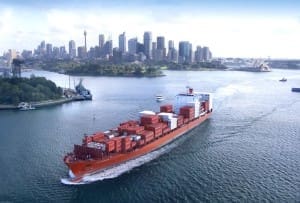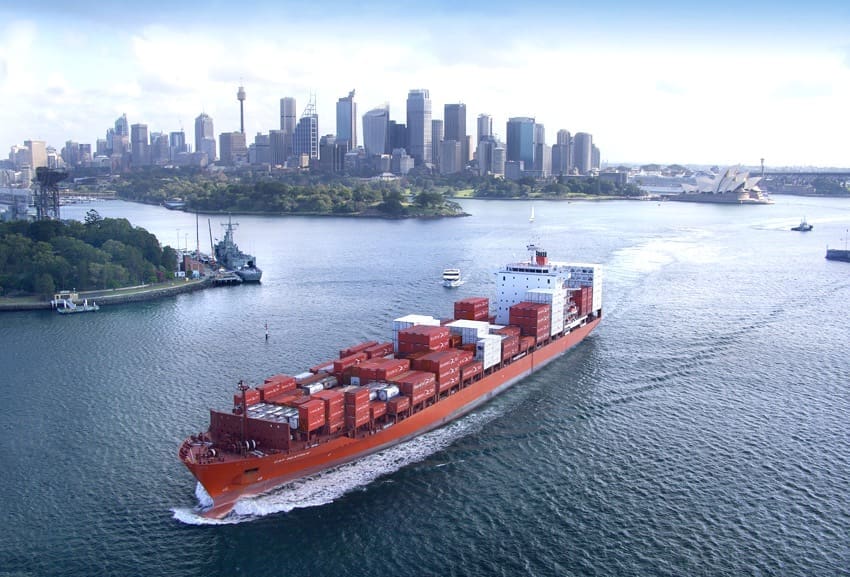 This time last year, for example, total October beef exports were well above 122,000 tonnes – representing a decline of more than 16 percent, year-on-year – as the drought-forced herd liquidation was still in full effect.
Eastern states beef kills have averaged about 153,000 head per week during September and October as slaughter cattle have become harder to find – down from 160,000 head for the eight-week block prior to that, and closer to 170,000 head/week for May/June.
Calendar year-to-date figures are also starting to reflect the void now being left by lower kills.
For the ten months ending October 30, exports to all markets have reached 1.078 million tonnes, now less than 20,000 tonnes ahead of year-earlier comparisons. With two months left in the trading year, calendar 2015 exports now look like finishing close to square with the 2014 year.
MLA's most recent (fourth quarter) estimate suggests a total export figure for 2015 of around 1.15 million tonnes, down 11pc on the 2014 year.
US momentum slows dramatically
The most noteworthy feature of trade flows during October was the seismic shift in the volume of beef exports being shifted into the United States.
October trade reached just over 22,000 tonnes, down 26 percent from almost 30,000t the previous month and back 49pc from 43,000t this time last year.
As Beef Central has discussed in earlier articles like this one, there's two reasons for the big reduction – a very large correction in lean grinding meat prices in the US, and the effects of the current US quota restrictions that will persist through to year's end.
Beef entries against the GATT portion of Australia's access to the beef US market reached the threshold level last week of 95 percent. The GATT portion of Australia's quota access is likely to be filled by early next week, and future shipments will enter under the Free Trade Agreement quota of an additional 40,000t. As at October 29, there was just 13, 976t of US quota left for the year in Australian exporter accounts.
Calendar year to date, exports to the US to the end of October reached 362,900t – still 12pc or 45,000t higher than the same period last year, due to the very large volumes of trade seen earlier in the year.
Japan, Korea lift trade
So what's happened to that beef that was previously heading across the Pacific into east and west coast US ports?
It's filtered into a basket of other export customer countries, both established and emerging.
Department of Agriculture trade data released yesterday shows exports to Australia's second biggest export market, Japan reached 26,150t for October, up 8pc from September, but still about 7pc below this time last year.
Year-to-date volumes to Japan have now reached 238,000t, just marginally below previous year comparisons.
Next largest export market, Korea, also lifted trade in October, reaching 14,700t, up 11pc on September and a similar rise on this time last year.
For the ten months to the end of October, trade to Korea has reached 134,000t, 9pc higher than the previous year.
China records strong growth
The other larger Asian powerhouse, China, continued to buy strongly in October, taking 13,700t of Australian beef, a 16pc rise on September's trade and a spectacular 52pc rise on October's trade last year, when volumes sank to just 9000t.
Reflecting the current limitations on the number of approved Australian plants eligible for chilled export to China, chilled volumes continued at only 868 tonnes in October, while bone-in and carcase beef totalling 2800t accounted for almost 20pc of all trade.
Year to date trade to China has reached just over 120,000t, a solid 13pc rise on the same period a year earlier.
MLA managing director Richard Norton did not hold back in his optimistic outlook for further growth into the China market for Australian exports, suggesting to a Central Queensland beef producer audience recently that China could become Australia's single largest beef export customer as soon as 2022 – just seven years away.
Indonesia shows solid growth after period of dormancy
Another surprise packet in trade during October was Indonesia, which had fallen away dramatically as a beef customer for Australia over the past two years due to trade restrictions built around the country's self-sufficiency drive.
October exports reached 7537t, a spectacular 5680t rise on September, or 300pc higher. This time last year, October trade was around 5900t.
For the 10 months to the end of October, trade has reached just over 33,000t – still well behind the 46,000t volume shipped for the same period a year earlier.
The latest burst in trade activity is linked to the Indonesian government's release of 50,000t of imported beef allocation to the Bulog state-owned logistics enterprise, to offset skyrocketing retail prices for beef in Indonesia's wet markets. Much of the new trade, Beef Central understands, was in lean secondary grassfed cuts like chucks, topside sand blades, designed to offset the local shortages in finished cattle.
Shipments to the European Union in October saw volumes reach 1985t, down a little from September, but much the same as this time last year. Year to date exports are now at 19,920t, down about 8pc or 900t on year-earlier figures.
Exports to the Middle East region in October reached 4000t, down 20pc on September and about 500t back on the same period a year ago.