AUSTRALIAN beef export statistics for the month of August released yesterday are already reflecting the trend towards declining beef kill across Eastern Australia, with a significant 12.8 percent decline in offshore trade compared with the previous month (July).
Total beef and veal exports for August reached just over 106,000 tonnes, a massive 15,500t shy of what was exported a month earlier, echoing the recent trend in declining kills after two years of drought-driven cattle turnoff (click here to view yesterday's weekly kill report).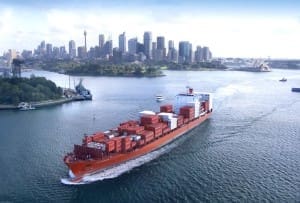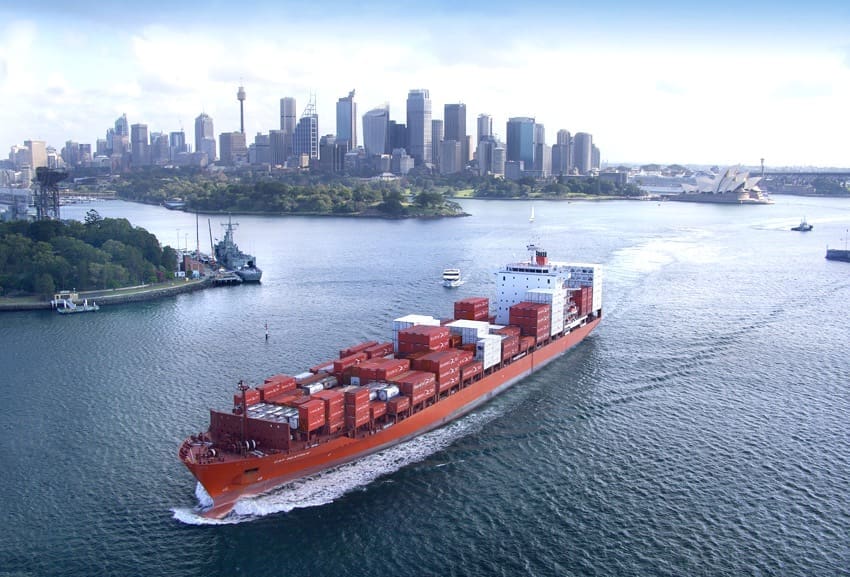 Last month's total export volume is lowest seen since the traditionally quiet January period. Year on year, the figure is 5pc lower than August last year.
To put the current rate of export trade in context, however, it remains historically high. Australia has now exported more than 100,000t of beef every month (excluding the January holiday effect) for the past 15 months, which is easily a record.
Fuelled by prolonged and widespread drought since early 2014, combined with a sharply lower A$ value and resurgent international beef demand, export beef processors have continued to operate in over-drive since early last year, killing cattle at rates unseen since the 1970s Beef Slump days.
Calendar year to date, Australian exports have now reached 874,262t – still about 56,000t or 6.4pc above the same period last year, despite the August performance.
US momentum slows
Department of Agriculture trade figures released yesterday afternoon show exports to all large markets in August were down on the month before.
Perhaps influenced somewhat by yesterday's triggering of Australia's US beef quota management process (see yesterday's report), volumes shipped to Australia's biggest export market by volume, the US, reached 39,900t in August.
That's back about 4400t or 10pc on July trade, but remains high, in a historical context.
The US has this year stormed back as Australia's dominant export beef customer, driven by skyrocketing prices for lean grinding beef in the US caused by local herd decline and beef production shortage. The US has essentially out-competed other buyers for Australia's large volume of available lean manufacturing meat this year.
Calendar year-to-date trade to the US has reached 311,300t. That compares with 228,000t for the same period last year – a huge rise of 83,000t or 36pc since.
Japan, Korea both ease
Month-of-August export shipments to Japan, Australia's second largest offshore market, reached 20,900t, a 15pc decline on July, and 23pc below this time last year.
The August result brings calendar year-to-date figures to Japan to 187,500t, 2000t higher, year-on-year. Lower tariffs on chilled and frozen beef following the ratification of the Japan-Australia FTA is contributing to the rise.
Exports to South Korea for August were just over 12,000t, down 20pc from July, but much the same as this time last year. After a slow start to the year, January-August cumulative trade to Korea has reached almost 106,000t, about 8000t higher than year-earlier figures.
China trade softens
Beef trade with China in August reached 12,500t, 11pc lower than July, but 35pc higher than this time last year, when trade started to lag. Calendar year-to-date volume to China is now close to 95,000t, about 7000t or 8pc lower than the corresponding period the year before, when the market was still in its explosive growth cycle.
Chilled volumes into China continued at only very modest levels totalling just 568t in August, while bone-in and carcase beef, totalling 2500t, accounted for 20pc of all trade.
Other markets generally down
Shipments to the European Union in August saw volumes reach 2193t, down a little from July and 13pc below last year.
Exports to the Middle East region reached 4486t, down about 7pc on July, but much the same as year earlier figures.
The effects of Indonesia's ongoing trade restrictions on Australian beef, offal and live cattle imports was in clear evidence again last month. Indonesia last year re-imposed strict quota limits on Australian beef, offal and live cattle exports in an effort to boost self-sufficiency in domestic beef production.
Volumes in August reached 2831t, down 7pc on July, and down 34pc on August last year. For the calendar year to date, trade to Indonesia has not yet reached 24,000t, compared with +33,000t for January-July on 2014.