IT'S been happening in southern states for the past few months, but Queensland is now starting to see regular kill shifts cancelled as a result of the dwindling supply of slaughter cattle.
Finally showing distinct signs of exhaustion after two record years of slaughter cattle turnoff due to drought, the Eastern States weekly kill last week reached 155,968 head, down another 1.5pc on the week previous, and now back about 9pc on this time last year.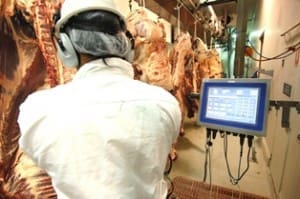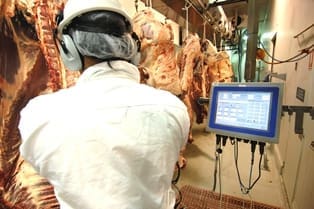 As Beef Central's home page "Industry dashboard" graph shows, the trend has been in place since June, and if anything, the decline is still gaining momentum.
Queensland's kills have now been in sustained decline for a month or more, losing another 1pc in throughput last week to reach 85,021 head. In any other year, a state kill in the 85s at this time of year would be considered reasonably strong, but 2014-15 have been anything but normal years.
Significantly, all states are now behind in year-on-year kill comparisons.
Queensland was 1pc lower than this week a year ago, while NSW (32,574 head last week) was 17pc behind. Weather obviously played a significant part in that, with heavy rainfall recorded in some parts of the state.
Victoria last week registered a kill of 24,241 head, down 2pc on the previous week and 22pc below year-earlier figures, while South Australia's kill lifted 6pc to 10,153 head. Tasmania, at 3979 head, was down 6pc on the week previous, and -3pc year-on-year.
Qld plants skipping days
The decline in access to slaughter stock is being reflected in a cancelled Thursday shift this week at Teys' Australia's large Beenleigh export plant, and the prospect of more dark days lies ahead for beef plants across Queensland, as procurement becomes increasingly difficult – almost in spite of the record high cattle prices on offer.
A mitigating factor in the Beenleigh shift loss may have been today's triggering of the US beef quota (see this morning's separate story), taking an extra slice out of any remaining processor margin, on top of record high cow values.
Not far away, JBS has not scheduled a normal Saturday shift at its flagship Dinmore plant since August 15, and that is likely to become much more common across the Queensland processing landscape in coming months.
Across the border, Bindaree Beef at Inverell has managed to this point to keep its full quota of weekly kills intact, but management suspects that may be unsustainable, heading into October.
Despite the extreme high slaughter cattle prices on offer across eastern Australia, producers are now holding-on to whatever cattle they have left. That's partly because there is no real fear that they need to take the money today, because the market might start to decline next week. If anything, current pricing is seen by some as the new 'norm', and in some cases may yet go higher.
Backing that, the season across Victoria, NSW and southern parts of Queensland now looks promising to very good, and they figure cattle will only be worth more later, with added weight.
Additionally, cash flow may now be less of an issue for some producers, having already extracted very good money for cattle sold recently, which may delay any need to sell further for financial reasons.
The dramatic fluctuation on young cattle price clearly illustrates that. In 2013, young cattle basically traded in a 30c/kg band, through the year. The following year, that band widened a little to 40c/kg, and in 2015, year to date, that price band has blown-out to 100c/kg liveweight, between the low and high points.
Some Qld grids rise 5c
Some Queensland direct consignment grids this week have risen another 5c/kg, directly reflecting the fact that even at these prices, it's still very hard to flush-out a kill.
That leaves best cows this week at 510c/kg (equivalent to $1326 on a 260kg carcase weight cow); four-tooth grassfed heavy steer 530c, and 535c on milk and two-teeth. MSA grassfed yearling steer can be sold on SEQ grids this week for 555-565c, and EU grassfed steer, around 590c.
"Finding cattle to quote on is the hard part at the moment – not setting a price," one Queensland processor contact said this morning.
"The going looks like being very tight for processors by late October or November. It doesn't matter how much you pay for them, you can only kill them once," was his sage reply.
Worth keeping an eye out for in coming days is Beef Central's regular monthly column written by US market analyst, Steve Kay, talking about the rash of plant closures in the US industry, as its own processors struggle to find slaughter numbers. Could the US be the playbook for what happens in Australia next year?