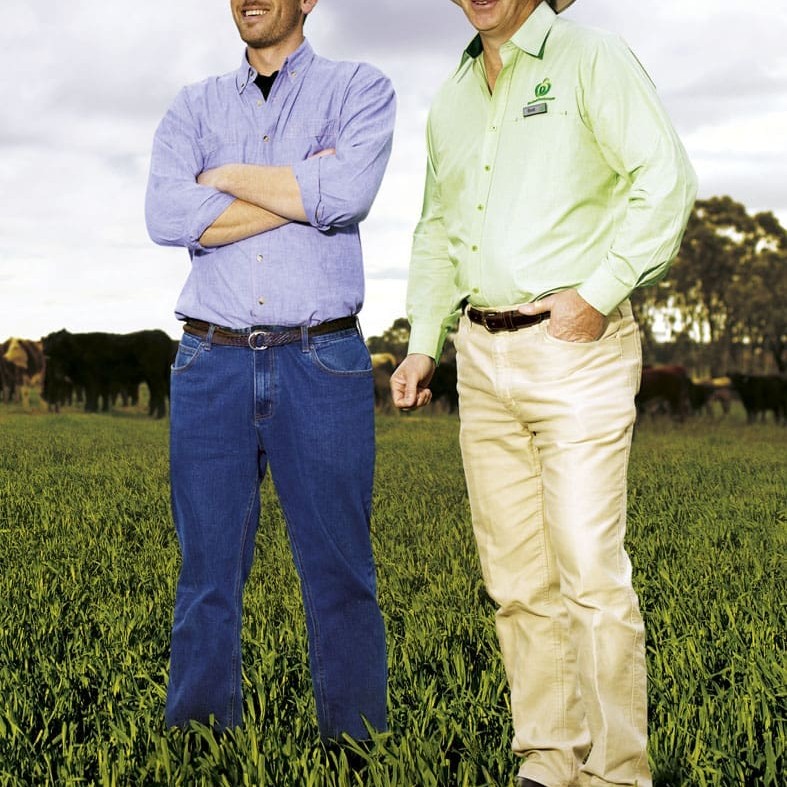 The nation's largest supermarket retailer, Woolworths, has just recorded its best eight-week trading period for beef in the past 18 months, a senior company spokesman says.
Commenting on Wednesday's release of the latest national retail market share data, Woolworths national livestock manager Brett Thompson said he believed the report accurately supported what Woolworths was seeing in its own business.
"Our beef business is very strong at the moment, for a variety of reasons," he said.
"Under the current flat economic climate, consumers are conscious that it is expensive to eat-out, and are turning more to entertaining at home. That doesn't necessarily mean compromising on quality, but it is much cheaper to prepare a quality steak or rib-roast at home and serve it to guests than it is in a restaurant."
The enduring fascination with TV food and competitive cooking shows was also helping drive that trend, and it was being reflected in retail turnover, Mr Thompson said.
Coming into winter also provides major retailers with the opportunity to promote more secondary cuts suitable for stews, braises and casseroles, in turn allowing better overall cuts utilisation from each carcase.
"Since the cold weather set in, our chucks and shin-meat, for example, are now in high demand, and are so much easier to sell than during summer," he said.
Underpinning all that has been Woolworths' revised pricing policy, called Standard Price Reductions (SPR), which the company says offers 'really good value for quality beef.'
There's also been a lot of innovation injected into the Woolworths beef offer, including the development of the Riverine premium brand supplied as vac-pack portioned cuts by Cargill, and value-added products.
"The beef business is travelling well, there's no two ways about it," Mr Thompson said.
"That all hinges on the excellent supply relationships we have with our cattle suppliers across the country. Supply compliance against Woolworths specifications is as high as it has ever been, and good quality standards in our stores drive that advantage forward with our customers."
Over the past five years, Mr Thompson said Woolworths' northern supply chain had drifted out of higher Indicus type cattle. With the exception of one major grainfed livestock contract-holder, the balance of Woolworths' northern cattle now carried less than 25 percent indicus influence, with the emphasis on softer, earlier maturing types.
Asked about Woolworths' current view on HGP, Mr Thompson said his company remained supportive of industry and the appropriate production systems it chose to produce tender, good quality, safe beef.
"Ours is a vertically-integrated, quality beef offer that is well accepted by the Australian consumer," he said.
Coles general manager, meat, Allister Watson is currently visiting properties in western Queensland, and could not be contacted for comment on the national retail market share survey.