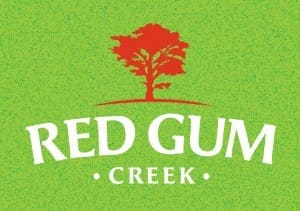 Woolworths customers in Victoria and southern NSW will this week have access to a new range of value-added, MSA-graded, free-range grass fed lamb products that have been designed and developed by JBS Australia, produced out of the company's southern region plants in Victoria and Tasmania.
JBS's new Red Gum Creek lamb range will initially be sold exclusively through 174 Woolworths stores throughout Victoria and southern NSW, with Tasmania to be added in the near future. The launch signals a move to find a 'premium' niche above conventional domestic lamb offers, driven by consumers' desire to produce restaurant-quality meals at home, either for everyday dining, or special occasions.
Underpinning the brand are key selling points around best-practise animal welfare standards, free-range production and food safety integrity.
The raw material is sourced from accredited lamb producers who meet strict animal welfare and farming practice standards through the JBS Farm Assurance quality assurance program.
The JBS Farm Assurance Program was implemented in 2011 providing assurance to JBS Australia, its customers and ultimately consumers, that its suppliers consistently meet required food safety and animal welfare standards in their farming practices.
The Program, applicable to beef and lamb production, is JAS-ANZ/ISO65 accredited and independently verified through audits undertaken to confirm the integrity of the program and its participants.
The winter launch range of Red Gum Creek lamb has been tailored specifically for the cooler months and promises an exciting medley of traditional and modern flavours typically found only in fine dining restaurants, JBS said in a statement.
JBS Australia's chief operating officer (Southern region), Sam McConnell, said the team had carefully considered modern dining and consumer trends to deliver the new range.
"Consumers are becoming increasingly sophisticated and demanding. They want to know their food has been raised sustainably and that the highest levels of animal welfare have been maintained. Our range guarantees all of this and more," he said.
"That process involves selecting livestock from only the best genetics available from southern Australia and partnering with the farmer to secure consistent and sustainable supply, to selecting the finest ingredients to deliver an outstanding semi-prepared meal," Mr McConnell said.
"People who pay their hard-earned money for the ever-increasing grocery bill, expect a consistently great eating experience, and we believe we have developed a new product range that ticks all the boxes of the modern and demanding consumer," the JBS statement said.
The Red Gum Creek lamb range includes a lamb leg with couscous stuffing and pomegranate finishing sauce; Manuka honey and rosemary lamb shoulder; and a lamb rack with paprika and native thyme crumb.
"We will continue to review and refine the offerings to keep the products exciting and appropriate to the season. Already, we are working on our spring value-added product range," Mr McConnell said.
The Red Gum Creek lamb products are compliant with the Australian Livestock Processing Industry Animal Welfare Certification System (AAWCS) – an independently-audited certification program used to demonstrate compliance with the industry best practice animal welfare standards.
Woolworths head of trade, meat, Andrew Goudie, said the introduction of the Red Gum Creek brand supported the retailer's push into supporting local product, and the range had a 'very nice provenance story behind it.'
"Products like this are all about convenience and high quality ingredients, combined with that provenance story," Mr Goudie said.
"It's a good news story for the consumer, particularly our local customers in Victoria and southern NSW."
While the Red Gum Creek products are random weights and will be sold that way, their total unit price was likely to range from $15 to $30 for the roast.
Click here to learn more about the Red Gum Creek lamb program, and to find local stockists, visit www.redgumcreek.com.au