PROGRESSIVE NSW branded beef and lamb supply chain, Argyle Foods Group says it has secured a large capital injection from a Hong Kong company to be used in part to finance the development of a large further-processing facility in China.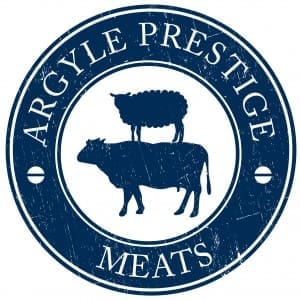 Hong Kong-listed company DCH (Dah Chong Hong Holdings) has reached agreement with Argyle's Australian owners Lachlan and Bryce Graham, who manage the business, and Dick Honan's Manildra Group.
An Argyle spokesperson told Beef Central this morning that the Chinese investor, a division of China's largest conglomerate, CITIC, would take a 'large minority stake' in the Argyle business. The transaction is said to be worth about $20 million, and has already received Foreign Investment Review Board approval, the spokesperson said.
DCH is described as a large importer/distributor of food, healthcare and other products in the China and Hong Kong markets. Argyle has previously done business with the company.
Some of the funds raised will be used to develop a further-processing and distribution facility in China, preparing retail-ready chilled products using boxed meat and quarter beef from Argyle's Australian supply chain, for sale into Chinese supermarkets.
Since January the business has had its service kill and boning done at the export-licensed Northern Cooperative Meat Co at Casino in northern NSW. The company further-processes and packages out of its facility at Nowra.
The Graham Brothers are the fourth generation of the family to operate the Argyle Meats business. The company has developed six brands, including Argyle and Argyle Signature, Eight Mile, Diamond G, Two Farms, the Heathy Farmer and Kobayashi to cover its grain, grassfed and natural segments.
Argyle says it has a branded presence in 800 retail stores in Australia and 1200 stores in Hong Kong, Macao, Singapore, Taiwan, Cambodia and Korea via its Argyle Export business based in Hong Kong. Expansion into mainland China started in March this year.
The business had sought investment to integrate, expand and strengthen its operations, a statement said.
"The capital will be used to fully vertically integrate the business from genetics, breeding, finishing and processing through to sales, marketing and distribution," Argyle said.
"This will allow the Argyle business to respond to increasing demand from Australian and international customers for natural, HGP-free, grassfed meat products."
The cooperation with DCH would provide Argyle with access to distribution channels throughout Asia (in particular China), through DCHs' ability to penetrate markets as an established distributor. It would also enhance brand awareness and reputation of the Argyle family of brands in Australia and Asia, the company said.
The new processing and packaging facility in China would provide portioning, packaging and value-added services, expanding the imported premium beef products to both food services and retail channels in Southern and Eastern China.
"With the proposed establishment of the value add processing plant in China, DCH and Argyle are well positioned to expand into Greater China, complementing existing DCH businesses in food processing and distribution while establishing a farm-to-table supply chain."
Argyle plans to leverage on its latest technology, best practices and highest industry standard of the processing plant in Australia to replicate it in the proposed China processing plant.
Argyle said a collaborative innovation strategic partnership (CISP) with Meat and Livestock Australia would allow it to be at the forefront of food and consumer trends and launch new products into global markets.
While there have been countless deals discussed aligning Australian processing and supply chain business with Chinese investors over the past three years, many have failed to materialise. Just two prominent examples include Bindaree Beef and Churchill abattoirs, which both announced large deals with Chinese investors, neither of which came through.
Much has been written also about the risks of substitution of Australian beef product in the China market, and the Argyle group sees this agreement with its Chinese investor and 'feet on the ground' in the Chinese market as providing a strong counter to that, dealing direct with end-customers.