CHINA is now firmly on track to become Australia's largest export beef customer by volume for the 2019 calendar year.
November beef export statistics released yesterday by the Department of Agriculture clearly show the unbelievable momentum being seen in export trade into China, driven by massive protein shortfall caused by African Swine Fever.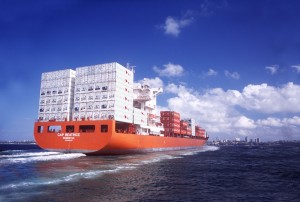 Australia's chilled and frozen exports to China in November reached a new record high of 34,264 tonnes, another 13pc higher than October's record, and 134 percent above November last year.
With the country's ten million tonne pork deficient caused by ASF driving China in a worldwide frantic grab for substitute meat protein, total Australian exports to China for the past 11 months of 2019 have now reached 265,841t, almost 120,000t or 81pc higher than the same period last year.
It also means that China is about to swamp Japan as our largest beef export customer, having crept (or perhaps stormed) up on Japanese volumes over the past four months.
For the calendar year to date, Japan has taken 266,254t of Australian beef – just 413t ahead of China – but at current shipment rates, it is inconceivable that China will not finish the year in front as Australia's largest beef export customer.
The trend is evident among most major export countries around the world. As covered in today's weekly kill report,  Brazil's cattle and beef prices exploded in October and November (+40pc) as the country's exports to China and Hong Kong hit all-time record highs. So far this year, China has accounted for a little over a quarter of Brazilian beef exports (26pc).  In October, however, exports to China accounted for more than 40pc of all Brazilian beef shipments. When Hong Kong is included, the figure rises to more than half.
Japan's volumes of Australian beef this year are themselves are down 8pc on the same 11 months last year. For shipments made in November, tonnage reached 23,702t, slightly down on October, and back about 18pc on November last year.
Given continued high rates of Australian beef kill through October and November, overall beef exports to all markets in November reached 103,782t, about 10,000t behind the previous month, but 8pc higher than this time last year.
Volumes for the first 11 months of the calendar year also illustrate the extent of the drought-driven turnoff, reaching 1.113 million tonnes, up 7.6pc on the same period a year earlier.
The big change in the momentum shift towards China has been exports to the United States, which reached only 11,776t in November, down more than 10,000t or 46pc on October's volumes, and behind by 26pc compared with this time last year.
Calendar year to date, the US has accounted for 223,101t of Australian beef, mostly frozen manufacturing. While up 3.7pc on the same period the year before, it still leaves the US in third place, behind both Japan and China, for the first time.
In other markets, South Korea took 12,996t of beef in November, down 4pc on October trade, and 12pc lower than this time last year. Year-to-date figures show trade at 147,467t, down about 3pc on the same 11 months last year.
Trade to the Middle East/North Africa region continues to encounter strong competition from South America, with November trade at 2292t, down about 31pc from the previous month, and back 22pc year-on-year. The past 11 months of trade has accumulated 29,131t of Australian beef, with Saudi Arabia the biggest destination, up about 11pc on the year before.
Beef volumes (excluding offals) to Indonesia last month reached 4790t, down from 6200t in October, but 20pc higher than last year. Calendar year volume is now at 54,747t, slightly ahead of last year.
Volume into the European Union market reached 1269t last month, about 20pc higher than October but 14pc lower than last year. The last 11 months has seen shipments total 13,511t, about 1100t below the year before.
Beef Central first speculated about the prospect of China eclipsing Japan and the US as our largest 2019 beef customer in this October monthly export report.
Beef Central will file a full calendar year beef exports report in the first few days of January, during our end of year break.