FOR the past 50 years, just two countries have shared the distinction of being Australia's largest annual export beef customer – either the United States or Japan.
But with two months of the 2019 export trading year left, it's not out of the question that China may become Australia's number-one customer by volume, when measured across an entire calendar year.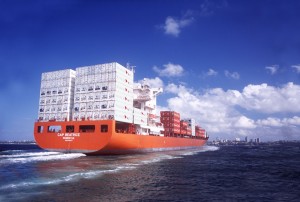 It would have been impossible to comprehend such a milestone back at the start of the year, but the sweeping changes that have been brought to bear on world beef trade flows as a result of China's protein deficit caused by African Swine Fever have changed all that.
For the past four months, China shipments have exceeded those to Japan, as the growing impact of Chinese pork shortage brought on by ASF impacts all proteins.
October monthly export data released by the Department of Agriculture on Friday show that China is now within sight of total beef tonnage sold into Japan so far this year – and closing fast.
China accounted for 30,724 tonnes of frozen and chilled Australian beef last month – another record high, and another 7.6pc above shipments in September. October volumes were almost double the tonnage seen this time last year.
For the ten months ended October, China has now taken 231,577t of Australian beef, up almost 100,000t, or 75pc on the same period last year.
While Japan remains in front of China on a calendar year-to-date basis, China is rapidly closing the gap. Japan has accounted for 242,553 tonnes of Australian beef so far this year – still about 11,000t in front. October monthly exports to Japan reached 25,058t, about 5700t behind China.
But boosted by high demand associated with Chinese New Year celebrations (next year falling on 25 January), China is expected to finished the year strongly, and could easily surpass trade with Japan by the close of the export year on December 31.
The United States, which for long periods over the past three decades has been Australia's largest beef customer, will inevitably finish the 2019 year behind both Japan and China in volume.
October exports to the US reached 21,843t, about 9pc higher than this time last year, while year-to-date volume is now at 209,326t, up 5pc on last year, but well below longer-term averages, as China continues to bid Australian lean manufacturing beef away from traditional US customers.
Overall exports to all markets reached 113,719 tonnes – the second largest month for the year so far. This was enough to drive total beef exports past the one million tonne mark (100,494t) for the year-to-October, a level not seen since 2014 and 2015. Strong international demand for beef combined with high slaughter should sustain export volumes for the rest of the year.
Tariff rise slows trade into South Korea
In South Korea, Australia's triggering of the country's 2019 beef safeguard tariff protection mechanism has seen tariff rates increasing from 24pc to 30pc until 31 December, reducing our competitiveness in the market. The beef import safeguard is a mechanism that allows Korea to increase tariffs temporarily once imports exceed an agreed level under the Korea-Australia Free Trade Agreement. The safeguard volume for 2019 is 170,673t, increasing by 2pc each year.
October's trade to Korea at 13,537t was down about 5pc on this time last year, while calendar year to date exports are down about 4pc on the same period last year, again impacted by China competition.
Other markets mixed
In other markets, beef trade into Indonesia continues to grow strongly, with October shipments totalling 6211 tonnes, up 35pc on last month and 48pc higher than this time last year. Year to date trade has reached just short of 50,000t, almost identical to the same period in 2019.
Total trade into the EU region reached just 961 tonnes in October, down about 10pc on this time last year. Year to date total has reached 12,242t, down 7pc on last year, as more product finds its way into other HGP-free markets like China.
The Middle East region to 3286t of Australian beef in October, about 13pc higher than last year, while 2019 year-to-date trade has reached 26,839t, up 11pc on last year.