Updated 9.30am, 31/10. 
THE Departments of Trade and Agriculture are expected tomorrow to announce the lifting of China's suspension of six large Australian red meat export plants, imposed unexpectedly back in July.
The abattoirs involved in the July delisting included JBS Australia's Beef City and JBS Primo facilities in Queensland and NSW respectively; Kilcoy Pastoral Co in Queensland; Northern Cooperative Meat Co at Casino NSW; Australian Country Choice in Brisbane; and Thomas Foods International's Murray Bridge, SA plant.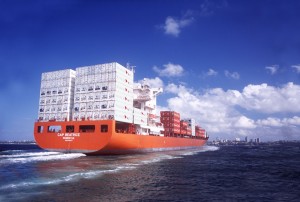 Collectively, the six de-listed plants took around 30 percent of Australia's exports to China out of the market. Some estimates have put the total loss of the China market for the businesses as high as $1 million per day.
Beef Central understands a government statement will be issued tomorrow morning detailing the breakthrough.
Historically, trade into China cannot resume until China's Certification and Accreditation Administration (CNCA) puts the plant names back up on their approved list on their website, which has not yet occurred. But technically, the suspensions have in fact been lifted, Beef Central has been told by reliable sources.
The Australian Meat Industry Council would not provide a comment on the trade breakthrough when approached this afternoon.
Trade minister Steven Ciobo was being praised in industry circles tonight for his handling of the negotiations, as was the Department of Agriculture's export division first assistant secretary Fran Freeman, who took over in that role from Greg Read in June.
Australian trade officials said the issue had been resolved relatively quickly. It had taken Germany five months to resolve a similar ban on pork over mislabelling, while Canada took 18 months to recover from a ban on pork imports, where there was concern over additives.
There was high expectation that a breakthrough might occur over the delistings during Minister Ciobo's visit to China in September for the Joint Ministerial Economic Commission between Australia and the People's Republic of China, but that ultimately came to nothing.
Part of the process from here for Australia is to determine when trade actually re-commences, and exactly what the protocols should be to make sure these types of regulatory issues do not occur again. It is not yet clear whether trade can recommence immediately, or whether a date is yet to be set.
High level government-to-government discussions will take place in Australia on November 19, which trade sources are hopeful will lead to another breakthrough in China beef trade, in the number of Australian plants eligible for chilled access. Currently that list is heavily restricted to just ten plants.
With the expansion of Australia's overall chilled beef trade into China looking imminent, some stakeholders claim discussions need to focus on establishing an orderly process, to protect Australian interests, and avoid episodes like the blanket international ban on chilled beef exports into China, which occurred in September 2013 (see Beef Central's earlier item).
The US, for example, currently enjoys the benefit of a 'three-day rule,' where discussions take place between the two governments before any action, such as a delisting, can take place. Australia does not currently have such an agreement.
July suspensions took industry by surprise
Red meat processors and trade personnel were taken by surprise by China's July 25 delisting of six Australian export beef plants, and struggled to determine the reasons behind the regulatory decision.
The earlier suspensions were said to be mostly labelling-related, and were not linked to residues, contaminants or HGP issues. Some involved only a handful of cartons each, with apparent inconsistencies between carton and inner cryovac bag labels.
Total beef exports to China for the year to the end of September totalled 74,821 tonnes, ranking it fourth largest among Australian export destinations.
Industry, government responses
The Department of Agriculture issued the following statement this morning (31/10).
Exports to China to resume for six Australian meat establishments
The Department of Agriculture and Water Resources welcomes the lifting of the suspension for import inspection of six Australian meat establishments.
This is a positive outcome which reflects the high level of cooperation between Chinese and Australian authorities, and our industry.
The department acted quickly to verify corrective actions taken by affected establishments, and worked closely with Chinese authorities to have import inspections resume.
Australia has an excellent relationship with China, including when it comes to resolving trade matters. We respect the Chinese Government's strong commitment to food safety for their consumers and understand the importance of meeting their import requirements.
Strong regulatory controls underpin the integrity and safety of exported Australian meat.
The department will continue to work with Chinese authorities on a remaining suspension on import inspection and other areas of cooperation.
The Australian Meat Industry Council issued the following statement this morning.
The Australian Meat Industry Council welcomes the news received from the Department of Agriculture and Water Resources of the lifting of the suspension on import clearance by Chinese regulators against four AMIC member-processors and JBS Australia yesterday.
"As the Peak Industry Council representing the red meat export sector, we welcome this news from our great trading partner China," AMIC chair Lachie Hart said.
"This industry employs almost 50,000 full-time staff up and down the supply chain, as well as over 100,000 extra people through multiplier effects. We are the largest beef exporter and provide a large amount to this country's GDP.
"This issue was impacting our members, and in turn the whole supply chain," Mr Hart said.
"AMIC worked hand-in-glove with DAWR on this issue and this is a result of three months of dedicated work by DAWR and AMIC," Mr Hart stated. "Further, AMIC again thanks Minister Steve Ciobo, and his office team, for their efforts in working towards a conclusion to this trade issue. This was a large team effort, led by Minister Ciobo, DAWR departmental staff and AMIC and shows how true collaboration can work" Mr Hart said.
Further to this, AMIC was also appreciative of then-minister for agriculture Barnaby Joyce as well as assistant minister for industry, Craig Laundy for their efforts in lifting the temporary suspensions.
Earlier media coverage condemned
Today's trade access outcome also showed that recent 'unhelpful' print media coverage in the rural press was 'well off the mark' regarding industry cohesiveness, and the industry's relationship with its trading partner, China, Mr Hart said.
"Working with China and respecting their requirements continues to be paramount for our industry -not just for beef exporters but the whole supply chain," he said.
"Issues of market access remain at the forefront of AMIC. With our strong relationship with DAWR staff, and guided by the trade minister and his team, AMIC continues to work towards success in market access for our industry."
AMIC said it would continue to work with DAWR and DFAT on the final details to then recommence trade for these six establishments. There still remains one AMIC member that DAWR are working through requirements for their suspension to also be lifted.
Further, AMIC will now look to work with DAWR and Chinese regulators on the fulfilment of the signed Joint Statement (March 2017) between Premier Li and Prime Minister Malcolm Turnbull on access for chilled beef and new listings for other Australian establishments.