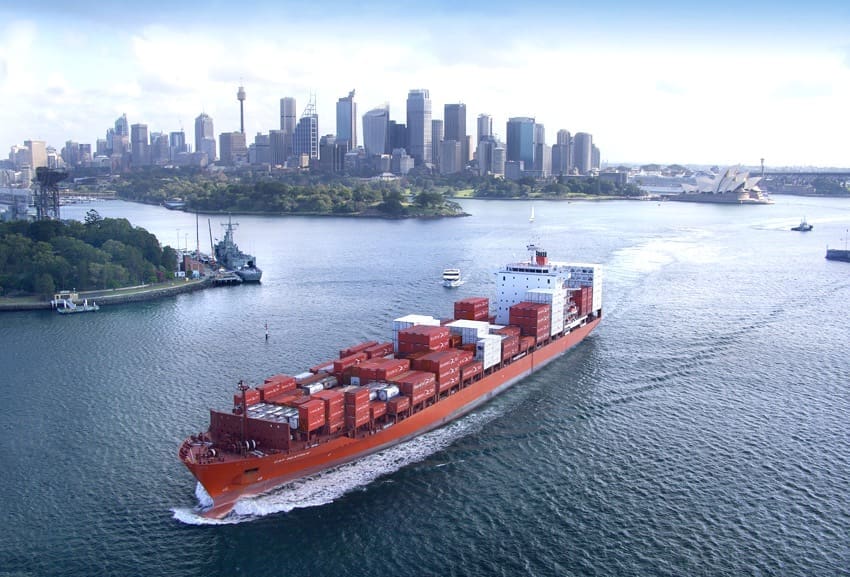 BEEF exports in April softened a little off the extreme highs seen in March, but remain well ahead in year-on-year comparisons, as many eastern states beef producers facing feed and water shortages continue to reduce cattle numbers heading into winter.
Data supplied by the Department of Agriculture shows April exports to all markets at 98,647 tonnes, down about 4pc on March figures, which represented the highest monthly total since August last year.
Last month was about 11pc higher than April last year, as high rates of cattle slaughter due to drought impact are reflected in export activity.
China remains a highlight in beef trade, passing 20,000 tonnes in volume for only the second month in history, and setting a new monthly record.
Several key customer countries recorded rises in volume last month, compared with the same period last year. Calendar year to date shipments tells the same story, with January-April exports to all destinations reaching 363,566 tonnes, up 11.6pc on the corresponding same period last year, inflated by herd liquidation.
Largest export market Japan accounted for 22,108t of Australian beef last month, down slightly on March, and back about 5000t or 22pc on April last year.
Year-to-date total to Japan has reached 87,845t, down 5.8pc on last year's 93,900t.
Tariff impact
With April representing the start of the new financial (and tariff) year in Japan, Australia's exports from last month again benefited from further tariff relief.
As of April 1, under the Trans-Pacific Partnership agreement, Australia's chilled and frozen exports tariff rate into Japan has fallen to 26.6pc, down from 29.3pc on chilled and 26.9pc on frozen last year. Next year's rate falls further to 25.8pc. Meanwhile the US, without an equivalent agreement with Japan, continues to pay 38.5pc for chilled and frozen exports to its largest export customer.
While on the subject of tariffs and quotas, Australia's duty-free quota volume into the US continues to expand under the US/Australia FTA, reaching 428,214 tonnes this year – a long way from the 356,000t Australia held at the start of the agreement a decade ago. Over quota tariff into the US continues to decline, reaching 10.56pc this year, down from 14.08pc last year. Over quota tariff disappears altogether in 2022.
Given the decline in trade into the US in recent years, however, quota size into the US is unlikely to offer any real advantage to Australia for the foreseeable future.
Beef exports to the United States last month reached 21,603t, down about 11pc on March tonnage, but up about 12pc on this time last year. Calendar year to date, exports to the US have reached 79,555t, up about 15pc on the same four months last year.
China again surpassed South Korea as Australia's third largest export market last month, reaching a new record monthly high of 20,629t. About 91pc of this trade was in frozen form.
Volume was about 1400t or 7pc higher than this time last year.
Year to date, China has taken 72,460t, a dramatic 29,000t or 66pc increase on the same four months last year. For the first four months of 2019, China's imports of Australian beef are within 7000t of April trade to the US  – an achievement which would have been unfathomable only a year or two ago.
Could trade with China exceed that to Australia's pivotal 50-year export customer, the US, sometime this year? Reasons for the growth in trade to China, including the growing impact of African Swine Fever on China's pork production, and subsequent protein shortage, are discussed in this earlier Beef Central article.
Exports to South Korea last month reached 14,661t, virtually the same as in March, but 27pc higher than this time last year. Year-to-date volume has reached 52,968t, almost 13pc higher than the same four months last year.
In other export markets, exports to Indonesia last month rose 17pc to 6066t, and year-to-date have reached just short of 19,000t, also up 17pc on the equivalent period last year.
The Middle East region was up 7pc in beef volume in April, reaching 2664t, and 18pc higher than April last year. For the first four months of trade in 2019, volume into the region, dominated by trade into Saudi Arabia, has reached 9326t, up 6pc on last year.
The high-value European Union market took 926t in April, a 25pc reduction on March, and 22pc lower year-on-year. The year-to-date total has reached 4461t, down 8pc on last year.