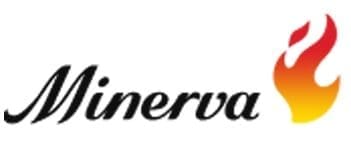 BRAZIL'S third largest beef processor, Minerva has announced that it has gained official authorisation to export fresh beef from two of its processing plants to the United States.
Minerva is the first Brazilian processor to announce an export approval since the US opened its market for Brazilian fresh beef in August. The authorisation is one of the last steps in re-establishing the beef trade from Brazil to the US that closed decades ago due to Foot & Mouth Disease concerns.
Brazil has long been a major supplier of cooked (characteristically tinned) beef to North America but it has been shut out of the US fresh beef market since the 1980s over FMD. Gaining access to the US is now expected to open doors to other markets for Brazilian beef, including Australia's prized export markets of Japan and South Korea.
Minerva advised shareholders yesterday that it had received confirmation that two of its plants had been approved to export fresh beef to the US. The authorisations were made by the Qualification and Certification Division of the Brazilian Ministry of Agriculture, Livestock and Supply and the United States Department Agriculture, a company statement said.
The two Minerva plants approved for export are 840 head-per-day Barretos City and a larger 2000 head-per-day facility at Palmeiras de Goiás city.
As outlined in this recent Beef Central interview with Minerva senior executive, Iain Mars, a former chief executive with JBS Australia, Minerva operates 17 slaughtering and boning plants, including 11 in Brazil, three in Paraguay, two in Uruguay and one in Colombia. The company's slaughtering capacity is 17,330 head of cattle per day. Minerva also operates 13 distribution centres.
The trade access agreement between Brazil and the US, which took years to negotiate, is also expected to benefit other Brazilian beef exporters including JBS SA , the world's largest beef exporter.
Brazil's exports to the US will be somewhat limited, however, as this earlier article outlines.
The US import system is based on specific quotas depending on the country or group of countries, and Brazil has not yet been assigned a quota. Therefore it will initially be included under the "Other Country" quota, totalling 64,800t/year, where countries including Chile, Costa Rica, El Salvador, Honduras, Nicaragua and the Dominican Republic.
Brazil's Minerva recently made a small, but significant investment in the Australian beef industry, purchasing red meat trading company IMTP. Click here to view earlier story.
Click here to view Steve Kay's recent analysis of how the Brazil beef re-entry to the US is likely to pan-out.
Click here to view an MLA assessment of the impact on Australia from Brazil's access to the US market
Click here to read about an interview Beef Central conducted with Minerva senior executive Iain Mars, formerly chief executive of JBS Australia, back in July.