AUSTRALIAN beef processors are privately seething at accusations levelled at the safety performance of Australian beef used by embattled US restaurant chain Chipotle, which is currently fighting an E.Coli contamination crisis in the US.
The large US Mexican food chain has been embroiled in an E. coli crisis for the past few weeks that sickened 500 people and landed 21 people in hospital.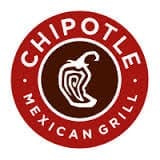 According to a report published by the Wall Street Journal, it is suggested that through a process of elimination, the Chipotle chain believes the food contamination event was "most likely from contaminated Australian beef," and that the E. Coli bacteria "then spread to other ingredients through improper food handling."
The report has been widely picked up across US media, but both the Australian Federal Government and processing industry body, the Australian Meat Industry Council, have vigorously rejected the claims.
While US food safety authorities have now declared the food safety outbreak over, the official word from the US Centre for Disease Control, the agency that led the investigation into the foodborne illness outbreak is that the source of the pathogen remains unknown.
The Wall Street Journal attributed the comments in the original article to "people familiar with Chipotle."
Chipotle started using imported Australian grassfed beef in 2014, partly due to the difficulty in sourcing grassfed beef in the US. That move attracted its own criticism, mostly from US beef producers. View this earlier article on Beef Central.
While the US Centre for Disease Control's official conclusion was that the outbreak source was unknown, many — including the government agency itself, says the Wall Street Journal — believe it likely stemmed from contaminated produce.
Produce such as spinach, sprouts, and lettuce have been responsible for a number of E. coli outbreaks in the US in recent years, including a 2006 outbreak linked to spinach that killed three people.
The WSJ report offers further insight into how Chipotle allegedly came to such a conclusion:
When the CDC on November 20 reported the outbreak had spread to Minnesota, California, New York and Ohio, Chipotle's distribution records convinced the company the culprit was either red onions, cilantro (coriander) or beef, said people familiar with its investigation. Onions seemed unlikely to Chipotle, because its supplier shipped much of its harvest to other restaurants, but no illnesses tied to them had been reported.
Two weeks later, the CDC reported cases in Illinois, Maryland and Pennsylvania. Chipotle crossed cilantro off the list, because it used a different cilantro supplier in Illinois. That left beef. As not all sickened customers ate beef, it could have caused the outbreak only if E. coli bacteria passed from the meat to other ingredients through improper food handling.
But as the Wall Street Journal story also notes, the USDA's Food Safety and Inspection Service does not believe beef could have been the culprit.
"Distribution data shared by Chipotle does not establish a link between Australian beef, or any single source of beef, and the Chipotle restaurants where case patients reported consuming steak," the agency said.
Chipotle's only official comment was, "The investigation is over and no cause was determined."
Australian beef's performance vigorously defended
Australian beef's food safety performance has been vigorously defended since the accusations emerged late last week.
The Australian Meat Industry Council expressed frustration that the US media had focussed more on an opinion from 'one un-named source familiar with Chipotle', as it did to formal science-based advice from reputable government bodies like the US Centre for Disease Control, and FSIS – both of whom made no connection with Australian beef.
"Chipotle in its own official statement said it would not comment on theories or speculation," AMIC's national processing director Steve Martyn said.
"Why the US press continues to pick up on somebody's anonymous opinion is concerning, however as a major supplier of beef into the US, we are more than prepared to defend the quality, health and hygiene status of Australian beef," Mr Martyn said.
"Official statistics show that there were zero US port-of-entry detections for bacterial contamination (E.Coli) in around one billion pounds carcase weight of Australian beef exported to the US in 2014. Nor were there any detections the following year, 2015, when exports topped 1.2 billion pounds."
That's despite all product heading to the US for the grinding beef trade having to carry an E. Coli test result out of Australia, and then re-tested at port of entry in the US."
The USDA had completed its latest audit of Australian beef processing in 2015, and again, continued to note that the Australian system was in equivalence with the US, Mr Martyn said.
He said it was evident that Chipotle had had recently some very unfortunate food safety issues to grapple with, and because of that, had been making every effort to work with US authorities to rectify its problems and get itself back on track.
"The Australian industry would wish the company well in that regard," he said.
"As a major supplier of beef to the US market, Australia is always happy to be tested, and our record continues to show that we meet the highest standards of food safety and hygiene."
More broadly, Australian chilled beef has a world-class reputation for shelf-life, and consistently out-ranks equivalent US product for recommended 'use-by' date in many markets where both products compete.
Significantly, Chipotle when it first started sourcing grassfed beef through imported channels in 2014, was also buying supplies from Uruguay and New Zealand. Both those sources have since been discontinued.
A spokesman for the Department of Agriculture said Australia had a long history of safe and successful beef exports over many years and was proud of its food safety record.
"The US Food Safety and Inspection Service maintains confidence in our beef production systems and continues to recognise it as equivalent to the US system," the spokesman said.
"The 2015 US FSIS audit of Australia's meat production system, which has been recently received in draft by my department, again confirms that the Australian system is equivalent to the US system," he said.
"There is no evidence linking Australian beef exports with recent cases of food borne illness associated with the Chipotle restaurants in the US. According to the US Centres for Disease Control and Prevention report of 1 February 2016, 'the investigation did not identify a specific food or ingredient linked to illness'."
In an article in Food Safety News on 1 February 2016, the US Food Safety Inspection Service is quoted as saying that "distribution data shared by Chipotle does not establish a link between Australian beef, or any single source of beef, and the Chipotle restaurants where case patients reported consuming steak. Moreover, of the 60 case patients only eight reported consuming steak."
Chipotle's $50m spend on marketing to win back consumers
Chipotle's first quarterly earnings call since the outbreaks began revealed that January's same-store sales were down 36 percent from last year, and that an estimated 60pc of Chipotle's most loyal, long-time customers were actively avoiding the chain.
The company's turnaround plan since the crisis emerged includes stricter food safety protocols and a $50 million marketing campaign to try to win-back customers.
"They obviously screwed up and are looking for someone or something to blame, without looking in the mirror," a US industry contact told Beef Central yesterday.
"The company's "holier than thou" attitude is taking a big hit over here, as it should. USDA doesn't even believe their stance," he said.