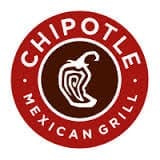 ONE of the largest and fastest growing food service restaurant chains in the US is the latest North American customer lining up for grassfed/natural beef supply out of Australia.
Chipotle Mexican Grill currently operates 1600 stores across the US and Canada, growing at around 200 new outlets per year, and has established a division in Europe. All the stores are company-owned, rather than franchised. Chipotle had a net income in 2013 of US$327million and employed more than 45,000 staff.
Just last month, Chipotle announced an increase in menu prices for the first time in nearly three years, due to the increasing wholesale prices for US beef.
"This is a very positive development for Australian beef, and represents further evidence of the growing grassfed beef niche in the US," MLA's US regional manager David Pietsch told Beef Central this morning.
The agreement also reflects the steady growth in Australian chilled beef exports to the US, which have exceeded 36,000 tonnes for the fiscal year to the end of April – up about 25 percent on the same period last year.
"Chipotle is just one of several new large accounts continuing to open up for Australian grassfed beef in the US in the past 12 months, in response to a growing niche of consumers looking for alternatives," Mr Pietsch said.
"Australia's integrity messaging, shelf-life, and capacity to supply are increasingly attracting customers looking for products in this category, in significant volumes. An historically low US beef herd and lower Australian dollar certainly help as well," he said.
Beef Central wrote earlier about the recent penetration of the huge 1400-store Safeway supermarket chain, now taking Angus Pure grassfed beef supplied through Certified Australian Angus Beef and Thomas Foods International out of Murray Bridge (click here to view article).
Through TFI's ComFoods US wholesale division, Safeway is taking a range of Australian grassfed, natural cuts as well as supply of manufacturing meat for ground beef.
Mr Pietsch said MLA's North America program had been utilising grassfed levy funds to generate an awareness of Australian grassfed beef and its attributes, and provide information on our industry and integrity systems that underpin Australian product.
"We're working in partnership with supply chains to demonstrate first-hand these systems and our production practices," he said.
Mr Pietsch said within the whole complex of the huge US beef industry, grassfed/natural remained a niche segment, but it was a rapidly growing niche, that was so well-suited to Australian supply.
"But that challenge is that once Australia commits to one of these big US supply programs, it has to be there, every week, 52 weeks of the year," he said. "It can't be a seasonal product that dips in and out depending on the weather."
The Australian product now being sold into the Chipotle Mexican Grill supply chain is grassfed natural beef, with added raising claims around freedom from HGP and antibiotics. It's important to stress that it is not currently sourced from the new Pasturefed Cattle Assurance System (PCAS).
In terms of meeting the requirements of the FSIS within USDA, Australian suppliers have to go through the usual documentation in terms of steps to verify the grassfed and non HGP/antibiotic claims, in order to get label approval alongside the raising claims.
While the specific exporter suppliers out of Australia have not been identified at this point, it is known that there is more than one Australian processor involved, given the size of the contract, and the supply is oriented towards southern Australia.
Mr Pietsch said one of the real beauties of the Chipotle account was that, given its Mexican food origins, it was taking a range of secondary slow-cook cuts, that nicely complemented the trade in grassfed grilling cuts going into US retail customers like Safeway.
'It will help balance out the grassfed carcase nicely," he said.
Strong 'responsibly raised' claims have attracted controversy
Chipotle Mexican Grill founder and CEO Steve Ells said the company's vision was to change the way people think about and eat fast food.
"Nothing is more important to us than serving our customers fresh, delicious ingredients that are raised responsibly and prepared using classic cooking techniques," he said.
Last year, Chipotle released an animated short film called The Scarecrow featuring a narrative heavily critical of 'industrial farming', while delivering little in the way of direct marketing for the chain. Chipotle has attracted criticism in the US for its willingness to disparage conventionally-produced US beef, branding it 'factory-farmed,' apparently for its own competitive commercial advantage.
The company uses the motto "Food with Integrity" as an endorsement of the "hardworking producers who invest in raising quality beef supported by industry-led integrity systems."
In a blog featuring this week on Huffingtonpost.com, Mr Ells said when deciding which ingredients to source, the company's internal discussions considered many factors including taste, animal welfare, farming practices, supply quantity, price and location.
"We're always trying to find what we consider to be the best ingredients by balancing these factors. For some ingredients, finding the best source is easy. In other cases, like beef, it can be quite complex — the right answer isn't always obvious," he said.
"When it comes to beef, for one thing, there are many different ways to raise cattle – from conventional (with antibiotics and hormones) to the higher standards we require for our Responsibly Raised brand beef (without antibiotics and hormones), and from grain-finished to entirely grass-fed cattle."
Mr Ells said Chipotle had had great success serving the premium beef it called 'Responsibly-Raised', which is produced according to high standards requiring, among other things, that animals be raised without hormones or antibiotics.
"But lately, we have been wrestling with a particularly vexing issue. Over the last five years, as our restaurant count has grown from 800 to more than 1600, so has our demand for all of the ingredients we use.
"We have helped numerous meat farmers convert from conventional production methods to the more responsible models we prefer. Nevertheless, sometimes the existing supply of the meats we serve is unable to meet our growing demand."
On occasions when the company has been unable to secure sufficient quantities of a particular 'Responsibly Raised' meat, it has temporarily replaced it with a conventionally-raised alternative — informing customers about the substitution with signage in restaurants.
"This has been the case recently with the beef we serve, as the size of the total US cattle herd has shrunk to its lowest point in more than 60 years," Mr Ells said.
"Rather than serve conventionally raised beef, we recently began sourcing supplies from ranches in Southern Australia, which is among the very best places in the world for raising beef cattle entirely on grass," he said.
"The meat produced by these ranchers is 'grassfed' in the truest sense of the term: the cattle spend their entire lives grazing on pastures or rangelands, eating only grass or forages (by definition, forages are hay and grass-corn is not forage)."
"It meets or exceeds the husbandry standards set forth by the American Grassfed Association, not to mention all of the protocols we apply to our domestic Responsibly Raised beef," Mr Ells said.
"The cattle are raised without added growth promotants or antibiotics by Australian ranchers committed to humane animal husbandry. Like the domestic beef we serve, our Australian grassfed steak is aged, and never frozen."
In 2013, Chipotle purchased more than 20,000 tonnes of US domestic 'Responsibly Raised' beef, but the US supply wasn't growing quickly enough to match demand.
"Even though our loyalty to American ranchers is strong, rather than meet the shortfall with conventionally-raised beef from US cattle treated with hormones and antibiotics, we decided to take this opportunity to start sourcing more truly grassfed steak," he said.
"In addition to expanding our supply of beef raised without HGP or antibiotics, we are particularly excited to be able to serve more beef that comes from cattle raised entirely on grass."
"We believe that in addition to the simple fact that our Australian grass-fed beef is delicious, serving it is an important step in our never-ending journey to help build a food system based on what we call Food with Integrity. Returning to grass-based farming systems for cattle is a core component of our long-term vision."
"While we're purchasing small amounts of grassfed beef from American producers like Missouri's Rain Crow Ranch, US grassfed beef that meets our standards is simply not produced in sufficient quantities to meet our demand."
Mr Ells said the transition toward grassfed beef would not happen overnight.
"But we need to start somewhere, and years of research by our purchasing team suggests that Australia is the best place to start sourcing grassfed beef at the scale we need."