HONOURS were evenly shared among some of Australia's best-known grain and grassfed beef supply chains at the 2016 Sydney Royal Fine Food Show's branded beef competition, decided on Friday night.
Headlining results was a win for the Australian Agricultural Co's new Wylarah Wagyu brand, which is part of a major brand rebuilding exercise the company is currently undertaking.
AA Co's Wylarah was judged best branded beef in show, the competition's paramount award, from a long list of 38 entries across four classes. It scored 92.67 points out of a possible 100 on flavour, juiciness, texture, overall liking and visual raw appearance.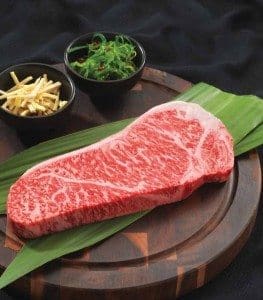 Wylarah brand, representing AA Co's 300-days plus grainfed F1 Wagyu program fed at Aronui and Goonoo feedlots in Queensland, claimed its first major branded beef title for the world's largest beef producer.
A team of 115 expert judges judged 1200 food products as part of the 2016 Fine Food Show awards, with gold, silver and bronze medals awarded based on certain pointscore criteria, and championships warded in each division.
The general public, exhibitors and trade tasted many of the winning products at the Awards event on Friday at Sydney Showgrounds.
Other results:
In addition to the best in show award, AA Co's Wylarah (named after the company's Wagyu breeding aggregation near Surat on the western Darling Downs) was judged champion Wagyu beef exhibit, and grand champion grainfed beef of show.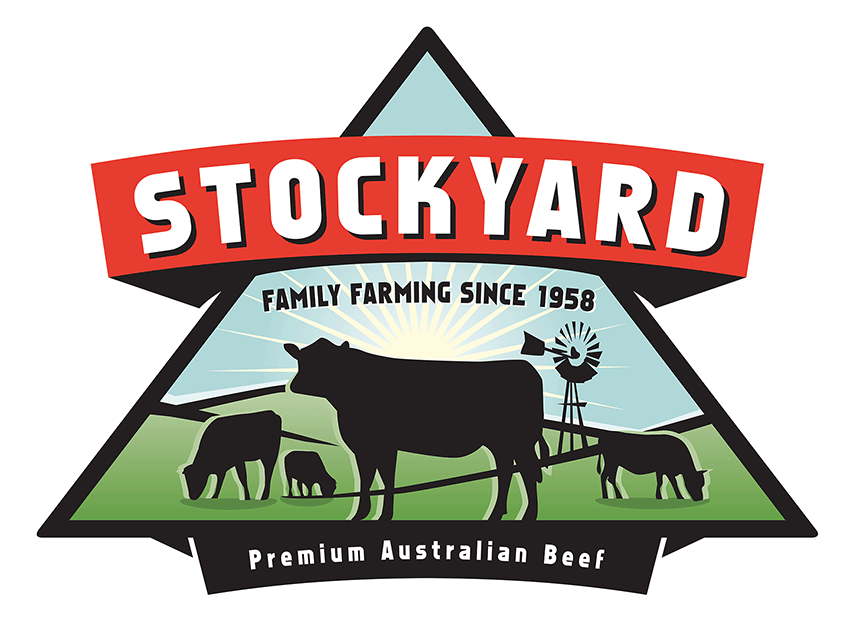 Champion grainfed beef for breeds other than Wagyu was a Stockyard Gold longfed Angus entry from Queensland producer Stockyard, fed at the company's Kerwee feedlot on the Darling Downs. Stockyard Gold is produced from specially selected Angus genetics that are raised on a nutritionally formulated high energy grain ration for 200 days using locally grown produce.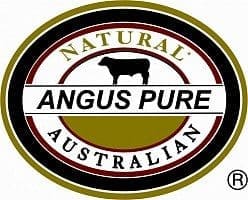 Sydney's grassfed division champion this year was Certified Angus Group's Signature Angus Pure natural beef brand program, produced by Thomas Foods International out of the company's Murray Bridge processing plant in South Australia.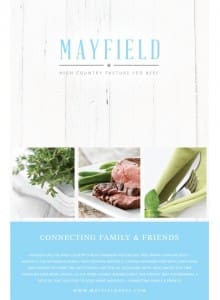 Backing up after a grassfed division win in 2015, Bindaree Beef returned to claim the champion open beef award with a Mayfield brand grain-enhanced product produced by Ceres Agriculture in northern NSW.
In total seven gold, eleven silver and sixteen bronze medals were awarded in this year's branded beef competition. Just four of 38 entries failed to gain a medal.
"Sydney Royal does not just provide competitions and medals for producers but strives to foster excellence in agricultural practice across the food industries. Training and feedback is a key part of this," said chief judge Sally Evans.
Champion winners become eligible for finalist selection in the Sydney Royal President's Medal, a unique competition which judges award-winning businesses on their triple bottom line – social, economic and environment impact. The Sydney Show Fine Food Awards President's Medal winner will be announced at a dinner on Friday, 25 November.
Full list of championship and medal winners below.
2016 BRANDED BEEF COMPETITION
CLASS: 1 Grass Fed (striploin), grilled.
Gold
107
CERTIFIED ANGUS GROUP PTY LTD GORDON NSW 2072
SIGNATURE ANGUS PURE Score: 90.67
Producer: THOMAS FOOD INTERNATIONAL
Website: www.certifiedangusgroup.com
Gold
104
WINGHAM BEEF EXPORTS PYD LTD WINGHAM NSW 2429
MANNING VALLEY NATURALLY Score: 90.33
Producer: WINGHAM BEEF EXPORT PTY LTD
Silver
108
COLES SUPERMARKETS HAWTHORN EAST VIC 3123
GRAZE BEEF Score: 85.67
Producer: COLES SUPERMARKETS
Website: www.coles.com.au
Silver
101
ARGYLE PRESTIGE MEATS GLADESVILLE NSW 2111
PREMIUM GRARADE GRASS FED BLACK ANGUS BEEF Score: 82
Producer: ARGYLE PRESTIGE
Website: www.argylemeats.com.au
Silver
103
AUSTRALIAN AGRICULTURAL COMPANY BRISBANE QLD 4001
BRUNETTE DOWNS Score: 82
Producer: AUSTRALIAN AGRICULTURAL COMPANY
Website: www.aaco.com.au
Bronze
100
MANILDRA MEAT COMPANY COOTAMUNDRA NSW 2590
MANILDRA NATURAL BEEF – AUSTRALIAN GRASS FED BEEF Score: 77.33
Producer: MANILDRA MEAT COMPANY
Website: www.manildrameat.com.au
Bronze
105
TEYS AUSTRALIA ARCHERFIELD BC QLD 4108
GRASSLANDS PREMIUM BEEF Score: 76
Producer: TEYS AUSTRALIA PTY LTD
Website: www.teysaust.com.au
Bronze
106
1888 CERTIFIED DOUBLE BAY NSW 2028
ACHILLES TENDON Score: 76
Producer: 1888 CERTIFIED
Website: www.1888certified.com.au
102
MIDFIELD MEAT INTERNATIONAL PTY LTD WARRNAMBOOL VIC 3280
UNION STATION PREMIUM FREE RANGE GRASS FED BEEF Score: 71
Producer: MIDFIELD MEAT INTERNATIONAL PTY LTD
Website: www.midfield.com.au
CLASS: 2 Grain Fed (striploin), grilled.
Gold
206
STOCKYARD PTY LTD BRISBANE AIRPORT QLD 4009
STOCKYARD GOLD Score: 90.33
Producer: STOCKYARD PTY LTD
Website: www.stockyardbeef.com.au
Silver
212
JBS AUSTRALIA RIVERVIEW QLD 4306
BEEF CITY PLATINUM Score: 83.67
Producer: JBS AUSTRALIA
Website: www.jbssa.com
Silver
208
TEYS AUSTRALIA ARCHERFIELD BC QLD 4108
PREMIUM BLACK ANGUS BEEF Score: 82.67
Producer: TEYS AUSTRALIA PTY LTD
Website: www.teysaust.com.au
Silver
213
JBS AUSTRALIA RIVERVIEW QLD 4306
THOUSAND GUINEAS Score: 82.67
Producer: JBS AUSTRALIA
Website: www.jbssa.com
Silver
210
COLES SUPERMARKETS HAWTHORN EAST VIC 3123
BUTCHER BEEF Score: 82.33
Producer: COLES SUPERMARKETS
Website: www.coles.com.au
Bronze
201
WINGHAM BEEF EXPORTS PYD LTD WINGHAM NSW 2429
WINGHAM RESERVE Score: 81
Producer: WINGHAM BEEF EXPORTS PTY LTD
Bronze
207
BINDAREE BEEF SYDNEY NSW 2000
VINTAGE DRY AGED BEEF Score: 80.67
Producer: BINDAREE BEEF
Website: www.bindareebeef.com.au
Bronze
203
COLES SUPERMARKETS HAWTHORN EAST VIC 3123
FINEST BEEF Score: 80
Producer: COLES SUPERMARKETS
Website: www.coles.com.au
Bronze
204
CERTIFIED ANGUS GROUP PTY LTD GORDON NSW 2072
SIGNATURE CERTIFIED AUSTRALIAN ANGUS BEEF Score: 79.67
Producer: THOMAS FOOD INTERNATIONAL
Website: www.certifiedangusgroup.com
Bronze
211
AUSTRALIAN AGRICULTURAL COMPANY BRISBANE QLD 4001
1824 PREMIUM BEEF Score: 77
Producer: AUSTRALIAN AGRICULTURAL COMPANY
Website: www.aaco.com.au
Bronze
202
BINDAREE BEEF SYDNEY NSW 2000
THE PRESTIGE Score: 75.67
Producer: BINDAREE BEEF
Website: www.bindareebeef.com.au
Bronze
209
ANDREWS MEAT INDUSTRIES SYDNEY MARKETS NSW 2129
GRAINGE ANGUS BEEF Score: 75
Producer: ANDREWS MEAT INDUSTRIES
Website: www.andrewsmeat.com
200
TEYS AUSTRALIA ARCHERFIELD BC QLD 4108
RIVERINE PREMIUM BEEF Score: 72.33
Producer: TEYS AUSTRALIA PTY LTD
Website: www.teysaust.com.au
205
STANBROKE GATTON QLD 4343
DIAMANTINA ANGUS Score: 70.67
Producer: STANBROKE
Website: www.stanbroke.com
CLASS: 3 Open Class (striploin), grilled.
Gold
302
BINDAREE BEEF SYDNEY NSW 2000
MAYFIELD Score: 90.67
Producer: CERES AGRICULTURAL COMPANY
Website: www.bindareebeef.com.au
Gold
309
JBS AUSTRALIA RIVERVIEW QLD 4306
RIVERINA ANGUS Score: 90.33
Producer: JBS AUSTRALIA
Website: www.jbssa.com
Silver
300
BINDAREE BEEF SYDNEY NSW 2000
HIGHLAND PARK Score: 85.67
Producer: BINDAREE BEEF
Website: www.bindareebeef.com.au
Silver
304
BINDAREE BEEF SYDNEY NSW 2000
CAPE BYRON Score: 84.33
Producer: BINDAREE BEEF
Website: www.bindareebeef.com.au
Bronze
306
BINDAREE BEEF SYDNEY NSW 2000
FERNHILL ROAD Score: 79.33
Producer: BINDAREE BEEF
Website: www.bindareebeef.com.au
Bronze
308
WOODWARD FOODS STRATHFIELD NSW 2135
FINEST BEEF Score: 79
Producer: WOODWARD FOODS AUSTRALIA
Website: www.woodwavefoods.com.au
Bronze
305
WARRAGUNDI BEEF COMPANY CURRABUBULA NSW 2342
PLATINUM RANGE FED HEREFORD BEEF Score: 77.67
Producer: WARRAGUNDI BEEF COMPANY PTY LTD
Website: www.warragundibeef.com.au
Bronze
301
ALDI STORES BRISBANE QLD 4109
HIGHLAND PARK MSA GRASSFED Score: 76.33
Producer: TEYS AUSTRALIA PTY LTD
Website: www.teysaust.com.au
Bronze
303
MANILDRA MEAT COMPANY COOTAMUNDRA NSW 2590
JINDALEE PRIME BEEF Score: 74.33
Producer: MANILDRA MEAT COMPANY
Website: www.manildrameat.com.au
307
WARRAGUNDI BEEF COMPANY CURRABUBULA NSW 2342
" THE RESERVE" 100 DAY GRAIN FED HEREFORD BEEF Score: 72.67
Producer: WARRAGUNDI BEEF COMPANY PTY LTD
Website: www.warragundibeef.com.au
CLASS: 4 Wagyu (striploin), 10mm style.
Gold
404
AUSTRALIAN AGRICULTURAL COMPANY BRISBANE QLD 4001
WYLARAH Score: 92.67
Producer: AUSTRALIAN AGRICULTURAL COMPANY
Website: www.aaco.com.au
Gold
401
ANDREWS MEAT INDUSTRIES SYDNEY MARKETS NSW 2129
SHIRO KIN FULLBLOOD WAGYU BEEF Score: 91.67
Producer: ANDREWS MEAT INDUSTRIES
Website: www.andrewsmeat.com
Silver
403
STOCKYARD PTY LTD BRISBANE AIRPORT QLD 4009
STOCKYARD BLACK Score: 87.33
Producer: STOCKYARD PTY LTD
Website: www.stockyardbeef.com.au
Silver
400
ANDREWS MEAT INDUSTRIES SYDNEY MARKETS NSW 2129
TAJIMA CROSSBRED WAGYU BEEF Score: 83.33
Producer: ANDREWS MEAT INDUSTRIES
Website: www.andrewsmeat.com
Bronze
402
AUSTRALIAN AGRICULTURAL COMPANY BRISBANE QLD 4001
WESTHOLME WAGYU Score: 80
Producer: AUSTRALIAN AGRICULTURAL COMPANY
Website: www.aaco.com.au
2016 BRANDED BEEF COMPETITION
CLASS: S001 CHAMPION GRASS FED BEEF (Class 1)
Winner
107
CERTIFIED ANGUS GROUP PTY LTD GORDON NSW 2072
SIGNATURE ANGUS PURE
Producer: THOMAS FOOD INTERNATIONAL
Website: www.certifiedangusgroup.com
CLASS: S002 CHAMPION GRAIN FED BEEF (Class 2)
Winner
206
STOCKYARD PTY LTD BRISBANE AIRPORT QLD 4009
STOCKYARD GOLD
Producer: STOCKYARD PTY LTD
Website: www.stockyardbeef.com.au
CLASS: S003 CHAMPION OPEN BEEF (Class 3)
Winner
302
BINDAREE BEEF SYDNEY NSW 2000
MAYFIELD
Producer: CERES AGRICULTURAL COMPANY
Website: www.bindareebeef.com.au
CLASS: S004 CHAMPION WAGYU BEEF (Class 4)
Winner
404
AUSTRALIAN AGRICULTURAL COMPANY BRISBANE QLD 4001
WYLARAH
Producer: AUSTRALIAN AGRICULTURAL COMPANY
Website: www.aaco.com.au
CLASS: S005 GRAND CHAMPION GRAIN FED BEEF (Classes 2 to 4)
Winner
404
AUSTRALIAN AGRICULTURAL COMPANY BRISBANE QLD 4001
WYLARAH
Producer: AUSTRALIAN AGRICULTURAL COMPANY
Website: www.aaco.com.au
CLASS: S005A The Dick Stone Perpetual Trophy, donated by Peggy Stone, for Grand Champion Grain Fed Beef.
Winner
404
AUSTRALIAN AGRICULTURAL COMPANY BRISBANE QLD 4001
WYLARAH
Producer: AUSTRALIAN AGRICULTURAL COMPANY
Website: www.aaco.com.au
CLASS: S006 BEST IN SHOW – BRANDED BEEF (Classes 1 to 4)
Winner
404
AUSTRALIAN AGRICULTURAL COMPANY BRISBANE QLD 4001
WYLARAH
Producer: AUSTRALIAN AGRICULTURAL COMPANY
Website: www.aaco.com.au