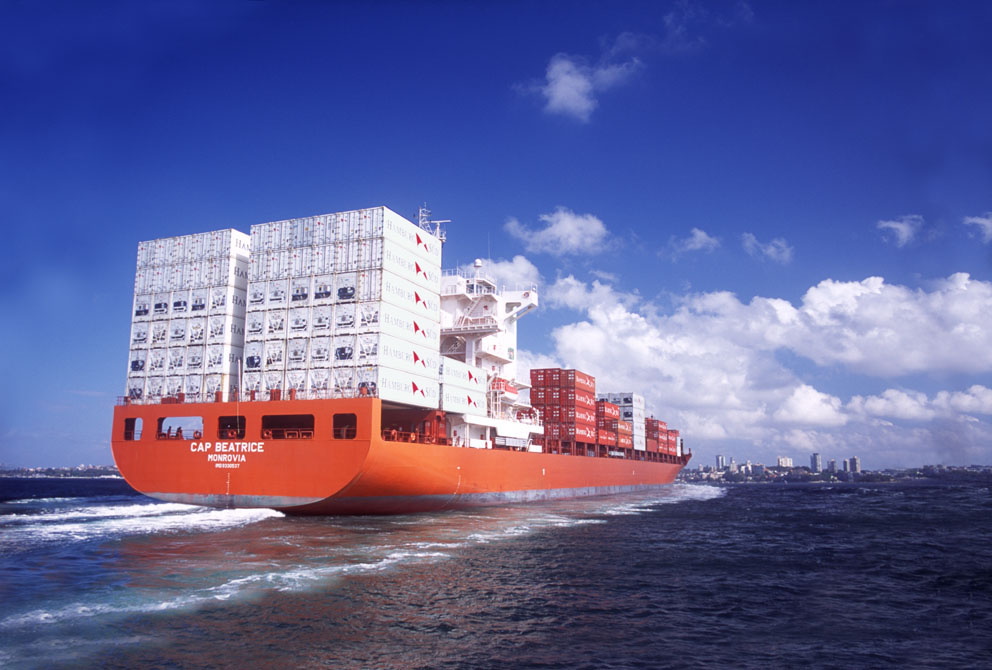 AUSTRALIA'S beef and veal exports for calendar year 2017 have just snuck over the one million tonnes mark – marginally lower than the previous year – but still a milestone achieved for only the fifth time in history.
After a late December surge, total exports last year reached 1,014,911 tonnes, just 3190t short of the 2016 year, but back almost 21 percent on the drought-fuelled record turnoff years of 2014 and 2015. The 2014 year set an all-time record export volume of just over 1.287mt.
Last year's export performance is likely to be the low-point in the current cycle as the national herd sank to 20 year lows due to drought, with Meat & Livestock Australia forecasting modest recovery in 2018. That's likely to occur particularly during the latter stages of the year, as the effects of herd rebuilding take hold, analysts suggest.
Statistics released last week by the Department of Agriculture this morning again showed how Australia's exports continue to drift out of traditional 'volume' markets like the US.
A key feature today is market diversity, and continued strong global demand for beef. Australia's three biggest export beef markets – the US, Japan and Korea – last year accounted for just over 675,000t of Australian beef, or about 66pc of total offshore trade. That's almost 193,000t less than the same three markets took back in 2015. Last year, there was a record 11 export customers that took 10,000 tonnes or more of Australian beef for the year (Middle East treated as a single customer).
Dollar bears some influence
After several years where the Australian currency was uncomfortably high in US$ terms, impacting on export competitiveness, there was some further relief evident in exchange rates last year. The A$ fluctuated between US72c and US79.5c through the 12-months just completed, but equally importantly, lost some of the day-to-day volatility that made trading conditions onerous during 2015-16. Across the full 2017 year, the A$ averaged US77.2c, down about half a cent on the previous year.
So where did the 2017 year's export shipments go? Here's a brief market-by-market summary:
US trade continues to contract
Easily the biggest shift in export beef trade patterns in recent years has been the decline in reliance on the US market.
Total Australian exports to US east coast and west coast ports last year reached 234,112 tonnes. That's down another 3.3pc on the 2016 year, and a dramatic turnaround from a record close to 416,000t in 2015.
The enormous volumes seen in 2015 were fuelled equally by record cow-kill in Australia (aligned well with the dominant frozen grinding beef demand in the US) and a lingering deficit in the US's own beef production, following its own earlier drought event.
Last year, however, cow kill in Australia declined dramatically as post-drought herd rebuilding took effect, and US beef production shifted into overdrive. Beef production increased significantly in the US during 2017, and is tipped to rise further this year.
Japanese trade edges higher, while Korea eases
Australian beef exports to Japan delivered a solid 10pc gain last year, reaching just over 292,000t, about 28,000t above the previous year. Volumes for the past four years remain well short of the previous five-year cycle, however, when Australia's trade averaged more than 320,000t.
The increased volume to Japan last year came despite mounting export competitive pressure from the US, with US shortribs and other in-demand single cuts continuing to flow into the Japanese market in heavier volumes. Higher grainfed production in Australia as a proportion of overall beef production favoured chilled quality markets like Japan.
After reaching a record high of almost 180,000t, the year before, trade with South Korea last year declined 17pc or 31,500t, under strong competitive supply pressure and tariff advantage from the US. Declining Korean domestic beef production did not help offset the slide.
China market falters
China continues to be a solid, if price-sensitive market for Australian beef, under heavy competitive pressure from Brazil.
Total trade for the year reached just over 110,000t, up 17pc or 16,000t from the previous year – but still well-short of the 2014-15 'frenzy' years before Brazil gained access, when Australian volumes topped 150,000t.
China has been something of a roller-coaster since it exploded onto the global beef market during 2012-13 with spectacular growth. The awakening of the 'sleeping giant' was the beef export story of the year in 2013-14, when volumes shot up 370pc in volume on trade compared with 2012.
Last year's steady increase in trade came despite the arrival of Brazil as a serious export competitor in China, rapidly gaining ascendency over Australia in volume performance, based on competitive pricing and availability.
Elsewhere, politics and trade access – some positive, some negative – exerted influences on our export performance in emerging markets.
Indonesia continues erratic pattern
Arguably one of Australia's strongest growth markets in 2016, Indonesia last year slipped 19pc or about 12,000t to less than 50,000t on total volume. The growing presence of Cheap Indian buffalo meat in the market has put further pressure on Australian muscle-meat beef exports, as well as offal.
EU market down, other markets mixed
Australia's total export beef trade to the European Union last year reached 17,766t , down about 14pc or 3000t on the year previous. Grainfed trade, previously the growth market for Australia, continued to come under pressure from alternate exporters.
The Middle East region continued to decline downwards as a destination for Australian beef and veal in 2017. The region, dominated by trade to Saudi Arabia, eased another 2pc to just over 30,000t. That figure is back sharply from the 2015 and 2014 years (53,000t and 60,000t respectively) – again due in part to sharply-priced competition from Brazil.
After showing solid growth as an emerging export market for Australian beef in 2015 when it took close to 40,000t of Australian beef, trade with Canada has continued to decline, reaching 17,700t, back 8pc on the previous year.
In other emerging markets, the Philippines took 33,000t of Australian beef, up 13pc on the previous year, while Taiwan remained a steady customer at 31,000t. Malaysia also maintained earlier volumes, importing 10,600t of Aussie beef during the year.
Looking ahead, the 2018 year is likely to see Australian beef exports a little improved, as Australia recovers from one of the largest herd liquidations in history.
Export processors are anticipating slaughter cattle procurement conditions to become particularly tough during the second and third quarters this year, after what some are anticipating as a 'reasonable' first quarter start.
Export outlook
Internationally, the big challenge for Australia next year will be a wall of meat (not just beef, but all species, including chicken and pork) facing Australian exporters in international markets. As outlined in this earlier article, US beef production is forecast to reach all-time highs in the next couple of years.
Add the expansion in exports being seen out of Brazil, the world's largest beef exporter, and Australia faces a strident challenge in export markets next year. Brazilian beef exporters see shipments growing 10pc in 2018 after rising 9pc this year despite corruption and food safety scandals that temporarily closed major markets.
Brazilian exporters association ABIEC in late December said Brazil would likely sell 1.68 million tonnes of beef overseas this year, up from 1.53mt in 2017. The bullish outlook is based on expectations of the US lifting a ban on fresh Brazilian beef and China certifying imports from more Brazilian plants, ABIEC said, which could boost exports to the Asian giant by 50 percent.
Arguably, it adds up to the most hostile competitive export trading environment Australia has faced in recent times.