AUSTRALIAN beef exports produced a sharp rise in March, reaching 90,974 tonnes to all destinations, up five percent on the previous month.
Extra working days during March accounted for part of the rise (20 days in February, versus 23 last month), but higher weekly processing throughput in the back half of the month after earlier rain – particularly in Queensland, where exports dominate domestic utilisation – also contributed.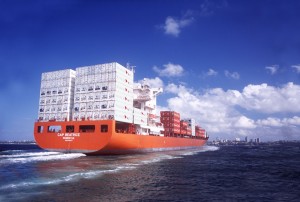 Most well-established markets showed volume growth, month-on-month, while emerging export markets were mixed.
Japan remained Australia's biggest export beef market for March, accounting for 26,100t of Australian chilled and frozen beef, up 9pc on February, but still 7pc below this time last year.
As usual, the transition into Japan's new financial year starting April 1 had a bearing on trade flows, because it also 're-sets the clock' on tariffs on imported beef in Japan.
Beef imports from both Australia and the US attract lower tariffs this month, than during March, meaning customers tend to run-down stocks before April 1 to maximise benefit.
In the case of the US, its frozen exports to Japan have now reverted to 38.5pc tariff, having shot up to 50pc last August after Japan's Safeguard tariff protection mechanism was triggered by large US supplies (see earlier story).
In Australia's case, our exports to Japan from April see the tariff on frozen beef cut by 0.3pc 26.9pc, while the tariff on chilled will be lowered by 0.6pc to 29.3pc under the Japan-Australia Free Trade Agreement. The trigger volume for the safeguard on Australian frozen beef will be increased by 1700t compared to fiscal 2017, to 201,700t, and by 1700t to 136,700t for chilled.
Australian exports to Japan for the first quarter (Jan-Mar) have reached 66,700t, marginally higher than the same period last year.
Our exports to the US during March continue to struggle under the weight of rapidly growing US domestic beef production, reaching 19,700t for the month – 14pc higher than February, but a significant 10pc lower than March last year.
First-quarter exports reached 49,800t, about 3pc lower than last year.
Third largest export market Korea showed greater consistency, accounting for almost 13,000t in March, much the same as February, but 6pc lower, year-on-year.
First quarter shipments to Korea have now reached 35,400t, up about 2500t from the same period in 2017.
Trade into China continued at a steady pace, accounting for 11,500t on March, almost the same as February, but up about 7pc on last year. First quarter volume reached just over 31,000t – a substantial 27pc rise on the same three months last year.
The high-value European Union grain and grassfed markets accounted for 1256t of Australian beef in March – virtually all of it in chilled boneless form. That figure was down about 25pc from February trade (1735t) and March last year (1600t). First quarter volume reached 3700t, down marginally on the previous year.
Indonesia took 4854t in March, up 15pc on February, and almost double exports seen in March last year. First quarter total reached just short of 12,000t, about 50pc higher than this time last year.
The Middle East region continues to come under pressure from cheaper Brazilain beef exports, with Australia's volume last month reaching about 2500t, down about 12pc on last year, while full quarter exports at 6500t were slightly up on last year – albeit off a low base.