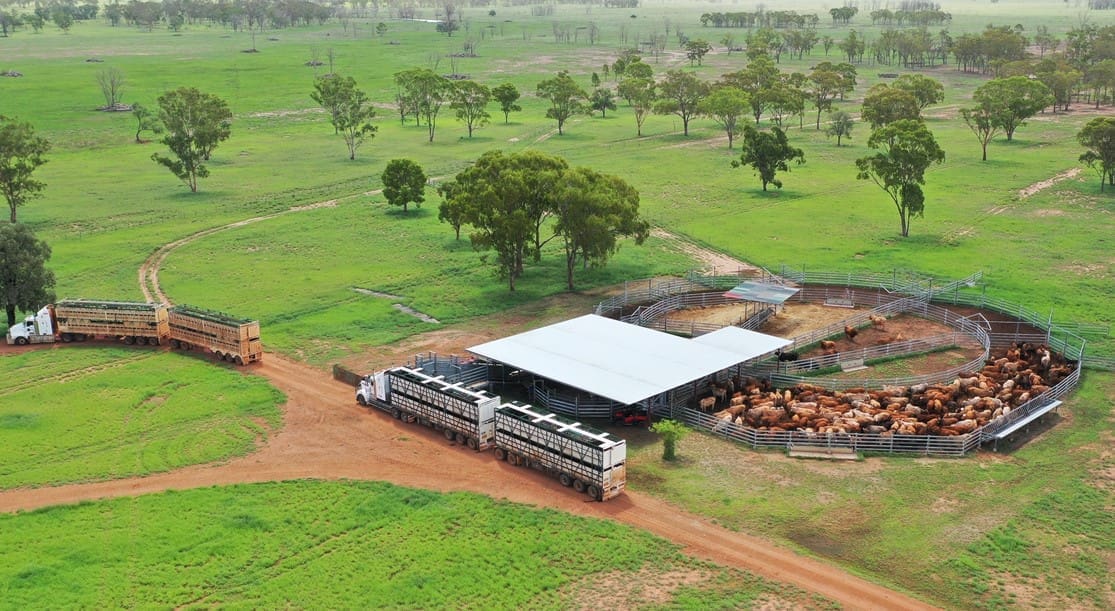 JUST a month into the new year, and Australian agriculture has once again shown it is being increasingly seen as important part of an investment portfolio for institutional investors and families alike.
As we reported earlier, Chinese textile firm, Zhejiang Sunrise Garment Group has paid around $120 million for one of Australia's largest irrigated farming operations, Gundaline, near Carrathool in the Murrumbidgee Irrigation area of southern New South Wales.
And Victorian-based Excel Farms, backed by Canadian investment firm Fiera Comox, secured Western Australia mixed-farming enterprise Cherylton Farms for more than $100 million.
In our first weekly property review for the year, industry experts look at what is in store for 2023.
Col Medway, LAWD
One of the founding senior directors of LAWD, Col Medway, anticipates the market will run into a period of consolidation this year.
"Property values are unlikely to decline, but some holes may develop, particularly with secondary properties. These holdings may not find a buyer unless the vendors correctly recalibrate their expectations," he said.
Mr Medway said the property market was still strong and healthy, but was coming off extreme levels of earlier inquiry that, at times, were almost frantic.
"During 2022, many prospective buyers were running over themselves to  inspect places, but that is not occurring now. The market appears to have returned to more normal settings."
LAWD has a strong pipeline with round $250 million worth of properties lined up in the first quarter.
Last week, it listed the 3026ha Emu Creek in the high rainfall Walcha grazing district, in northern New South Wales, after 155 years of single family ownership. Expected to raise around mid-$30 millions, the breeding and fattening operation that can run 25,000 dry sheep equivalents is being sold through expressions of interest.
Mr Medway couldn't put a finger on why there was such a strong line up of property sales happening.
"There isn't a trend. Our vendors are selling for a range of reasons. For instance, one family wants to trade-out of one property but stay in agriculture, while another family patriarch has passed away."
Will Gurry, JLL
Will Gurry, head of JLL Agribusiness valuations and advisory, anticipates a rush for quality holdings in 2023.
"Well-presented assets with sound production history that are offered to the market should continue to achieve prices at the top of the ranges experienced in 2022," he said.
"Conversely, any assets that have had significant time on market or are presented in below average condition are likely to take longer to transact."
Mr Gurry said while the primary buyers remained largely local landholders, corporates were likely to become more prevalent.
"A number have continued to raise capital, and those driven by equity investments are likely to begin transacting, as demand from debt reliant buyers slows down as a result of rising interest rates."
He expects land values to increase, but not to the levels witnessed in 2021 and 2022.
"Capital growth throughout 2023 will be modest, as the numbers of sales decline and potential buyers consider their debt/equity positions. This may also mean that sellers will have to lower expectations slightly to meet the market as we come off the peak."
Mark Barber, Elders
Mark Barber is the general manager for Elders' farmland agency and agribusiness investments.
With full soil moisture profiles and spilling dams, he said most regions were set up for a good start in 2023.
"There is very good body of feed in for most regions, setting up livestock enterprises well. With these favourable seasonal conditions, it is difficult to see a rise in the number of transactions, even if there is some softness in commodity prices and input prices remain elevated."
Mr Barber believes continued low turnover will be an important support for property prices.
Carbon
Mr Barber said one of the uncertainties in farmland value in 2023 would be the impact of carbon, biodiversity and alternative energy production in rural and regional areas.
"These potentially represent alternative revenue streams for property owners in future. How they will be valued by potential buyers will be an important question for vendors."
Last year, the Federal Government appointed an independent review, led by Professor Ian Chubb, into the integrity of the Australian Carbon Credit Unit scheme.
As reported earlier on Beef Central, the final report largely supported the methodologies used to calculate credits and rejected claims the level of carbon abatement has been overstated.
However, it did recommend a number of changes to clarify governance, improve transparency, facilitate positive project outcomes and co-benefits, and enhance confidence in the integrity and effectiveness of the scheme.
Mr Barber said vendors this year would need to have a good understanding of the potential to generate ACCUs from their properties, and other energy related opportunities, or risk not participating in some of the potential increase in value they may bring.
David Goodfellow, CBRE
CBRE Agribusiness managing director David Goodfellow said the forecast for rural land sales in 2023 was looking good.
"Families not committed to remaining in the agricultural industry for another generation are taking the opportunity to cash out now that the drought and the cycle of low commodity prices are behind us, and land prices have increased."
Mr Goodfellow said rural land prices should continue to rise at rates well above rates for both the residential and commercial property sectors.
"For at least the next three years and possibly more, commodity prices should remain well above the recent five-year average. This means the expected returns from agriculture, particularly the beef sector, are looking positive."
Mr Goodfellow said on the back of rising rural land prices, most beef grazing businesses had strong balance sheets and capacity to further expand their businesses.
"Australia continues to be a highly credible investment destination for corporates, financial institutions, high-net-worth individuals, carbon and foreign investors. This consistent inflow of new capital will continue to bolster rural land values."
Five different buyer classes
Mr Goodfellow said market competition is very diverse and generally coming from five groups:
Families
Family grazing businesses had strong balance sheets off the back of two successive good years and have the capacity to expand. Agriculture is experiencing a strong wave of interest from the next generation who are keen to make agriculture their own career. Parents with more than one child looking for a career in agriculture, now with the capacity to expand, are seeking to acquire additional properties so they can look after their next generation and potentially hand over the same privilege as they received themselves.
Corporates
The corporate grazing sector is cashed up after two successive good years, but also has the strong confidence of its shareholders to apply more capital for further expansion.
Financial institutions
Financial institutions are looking to deploy more capital into agriculture, particularly the grazing sector, recognising that it has proven to be a good hedge against inflation, particularly in low-input operations. Furthermore, the global financial institutions who watch, analyse and act on global trends are seeing the continuation of growing demand right across Asia and Europe for more meat-based protein in their diets. This is leading to further optimism in the outlook for beef prices and the performance of the beef production sector.
High-net worth players
The high-net worth sector, particularly those individuals and families who have done well in other business lines during the recent pandemic years, want to invest in agricultural land because they see rural land as a 'safe' investment – a good place to park established wealth that, one day, can be borrowed against when other investment opportunities arise.
Environment and carbon investment
The environment and carbon investment sector is growing rapidly as many industry players embrace a commitment to be carbon neutral within a particular timeframe.
There is growing confidence in the practices and economics of carbon farming, with an increasing number of projects delivering tangible results. This confidence in how carbon farming actually works in Australia is being reflected in increased commitments for further investment into credible projects with good operators already in place.