Last week's story,  "Land tenure's impact on Queensland property values," has prompted wide ranging discussion among rural property agents, valuers, solicitors, government department personnel and property owners.
Here's a snapshot of some of their reactions and responses to last week's article:
Russell Lindley from Ray White Rural Emerald has been involved in the sale of approximately $200 million worth of rural property throughout Central Qld: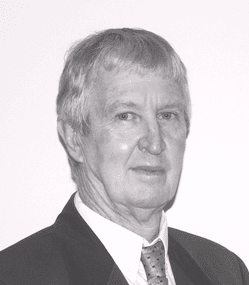 "Freehold properties in Queensland are definitely more sought-after than leasehold. One in five buyers are not interested if the grazing property is leasehold, in my opinion.
"To date, we haven't seen a price difference at the point of sale. However, the vendor of a $3 million Capella (Central Highlands brigalow country) grazing property recently agreed to pay out the freeholding which was not quite 10 percent of the sale price on his property.
"That is the first time I have seen a property owner knock almost $300,000 off the asking price. I think Freehold land will become relatively more attractive. I don't know whether people will pay more for a property that has been converted, but some people won't bid on a property because it is Leasehold.
"Currently, there are a flood of applications from Leasehold property owners in the Central Highlands seeking to convert to Freehold. The main concern is that a hostile State Government could come into power and change the rules on rentals."
Pat Lyons is an Emerald-based senior rural valuer with Taylor Byrne which has a long association with the rural sector in Queensland and NSW.
"Historically, it has been difficult to establish a price differential between freehold and leasehold properties. For example, it would be problematic comparing two properties that have sold, and establishing that the difference of value was due to land tenure.
"However, what we do notice is when property sales are tight – in other words, if there is downward market pressure – purchasers would prefer to buy freehold over leasehold, and that in part is due to increasing rents.
"I think you will start to see a price gap develop between freehold and leasehold properties. However it will be determined by purchasers who decide how big an impost rent is upon their potential income. If it is significant, I think buyers will seek to pay less for that property.
"There is a real threat that rents will increase to fairly sizeable levels in Queensland and that has the potential to impact significantly on property values, but to what level that might impact is the unknown."
Russell Wolff from Ray White Rural, who markets properties across Qld and the NT, was the only agent to identify a price difference, suggesting he'd seen a 10 percent variation between freehold and leasehold property values.
"Everyone prefers Freehold over the Grazing Homestead Perpetual Lease. I believe there has to be price difference at the point of sale, because with a GHPL you pay an annual lease and you have no control over how much that lease is. And, for no real reason, the state government could increase rents from $50,000 to $100,000 and there's not too much you could do about it."
Agribusiness solicitor Ari McCamley from Thynne + Macartney has expertise in leasehold land tenures and tenure conversion:
"Last week we talked about the rationale that freeholding improves land tenure security and saves money over time. Property owners who convert pay the net present value of the future rental stream now and never have to pay rent again. This means they avoid the possibility of rent rises which are a real risk.
"However, there's an interesting counter argument. In the past it has been suggested that freehold agricultural land should be subject to land tax. The pessimists would say why bother freeholding to avoid rental payments when there's a risk that if a piece of land is freeholded, the laws may change in the future and the owner will be asked to pay land tax instead.
"Now, we're speculating beyond any current government policy, but it is an interesting point. If I had to make a guess, I think the risk of rental increases is greater than the risk of a state government applying land tax to agricultural land in the future."
Editor's note:
Readers may have noticed following last week's article on land tenure, that a contributor posted a comment pointing out the implications from a land tax perspective. It should be noted that Ari McCamley made a similar point in his original comments last week, which were omitted due to space. However given the volume of reaction this topic has received since last week's article, we'd like to offer Mr McCamley's thoughts on the topic, below:
"There is also another point worth making on the topic of land tax," Ari McCamley said.
"Even as the law currently stands, public companies and their subsidiaries have to pay land tax on freehold agricultural land. This will influence their decisions when it comes to freeholding.
"Take the example of a Grazing Homestead Perpetual Lease, being a type of lease which can be converted to freehold without native title obstacles. The large corporates have been able to hold these GHPL leases since the changes to the law in 2014. However, a large corporate wouldn't be inclined to freehold that land, because on top of pre-paying the rent as the freeholding price, it would then have to pay land tax annually at up to two percent of unimproved value."
Cameron McIvor is a stock and property agent from Schute Bell Badgery Lumby in NSW
"In New South Wales, leasehold land accounts for more than one third of the state. Some leases are perpetual and some are fixed term. No-one wants to freehold because lease repayments are quite reasonable. If a freehold and a leasehold property stood side-by-side for sale, there would be very little price difference. NSW banks recognise the Western Lands Lease as a form of security, so there's no real reason to convert. It is a costly process for no real benefit."
Herbie Neville, stock and station agent from Elders Alice Springs
"The majority of pastoral leases in the Alice Springs region are perpetual. While there are isolated grazing properties where the NT government has allowed freeholding, none have actually sold. Naturally you would guess that freehold land would have the edge over leasehold. I would imagine a freehold property would make a significant amount more than a leasehold property at the point of sale, particularly because there are so few of them."
Roger Lyne, principal at Ray White Rural, Dalby QLD
"There aren't many leasehold properties in my territory. Some leaseholders ask whether it is good business judgement to pay out and make their properties freehold.
"While I think it is good to have that title, I don't think there would be much of price difference in bigger grazing property transactions."
It is certainly interesting to see how experts in the field view the situation on tenure. Do you agree with the opinions put forward? If you have a different point of view, why not make a comment in the comment panel at the base of this page.