This week's property review examines what makes an outstanding auction result in southern Queensland, examining commonalities of standout sales, and focusing in detail on three exceptional recent property sales.
Stephen Cameron is a senior agribusiness valuer with Herron Todd White.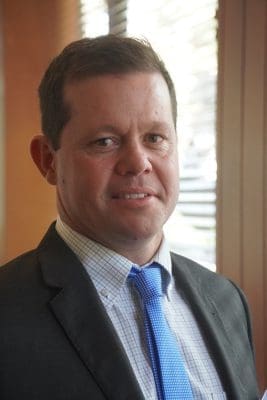 He said the south-east and western Queensland property market is relatively diverse, with a number of influences currently impacting on buyers bidding decisions.
"The interpretation of what drives strong results under auction terms generally involves the quality of the asset and or availability of properties within a market area."
Mr Cameron said vendors are being rewarded for sound capital development decisions.
"Anything that involves spending money, such as clearing regrowth or fencing, is factored into the bidding equation. Interested parties are willing to pay a market premium for a full turn-key asset."
Mr Cameron said these grazing properties are move-in ready with no additional costs required to improve to a district average or above standard quality.
"Given the current cost of materials, lack of available labour, combined with the strength in the property market, it is now very difficult to find opportunity assets that can be capitalised on (in value terms) by undertaking necessary improvements."
Last month, Mr Cameron's north Queensland counterpart Roger Hill identified four commonalities that lead to an outstanding result in the auction room.
Very good land condition;
Well planned water infrastructure and distribution;
Very good or near new fencing including exclusion where necessary; and
Buildings (such as appropriate sheds, yards, quarters and houses).
Mr Cameron added location as another important consideration.
"Properties with bitumen road access, and relatively close distance from services including schooling or proximity to markets are all important factors. Buyers consider what makes an asset easier to own and operate, and this influences their perceptions of what a property is worth."
Mr Cameron noted there is only so much land available and good quality country is traditionally tightly held and will therefore always attract strong buyer interest.
Mr Cameron identified three properties in southern Queensland that have achieved exceptional prices in the last 14 months: Plevna Downs East at Augathella, Hurreldean at Yuleba and Brooklyn at Kilcoy.
Plevna Downs East, Augathella
In August last year, the fully exclusion fenced Plevna Downs East in south-west Queensland sold at auction for a record $15.5m ($2474/ha), ending 86 years of ownership by the Elmes family.
Located 34km east of Augathella, the 6263 hectares are suited to a breeding operation with an estimated carrying capacity of 1000 adult equivalents. At the time of sale, Plevna Downs East was running organic dorpers.
According to Mr Cameron, it showed around $15,000 an adult equivalent (ex-structures).
The country comprises 40 percent of developed brigalow, bottle tree and gidyea scrub and 32 percent of black soil downs. The balance is sandy loams, cypress and dead finish country growing prolific stands of buffel, Mitchell, Flinders, blue grass and an abundance of herbages.
Plevna Downs East is watered by five bores, eight dams with 38km of polyline supplying 50 concrete troughs.
There are 23 main paddocks plus holding paddocks and dam squares.
There is a set of steel portable panel yards, a second set of sheep yards and feed yards with a holding capacity of 3000 lambs.
Improvements included a large five-bedroom homestead, a steel machinery shed, a feed storage facility, car sheds, two 73-tonne silos and a sheep feedlot/finishing facility.
Mr Cameron said the previous highest sale in the Augathella region was the quality large-scale grazing aggregation, Gladys Downs.
The 20,025 hectares were offered to the market by Kelvin Schmidt, a former Brisbane lawyer, and his sister Judith Bowles, whose family had owned the property for more than 80 years.
In December 2019, it achieved $20m at auction, or $998/ha bare.
At the time, the highly improved property was estimated to run 3000 to 5000 mixed cattle in an average season. Mr Cameron said the carrying capacity value in the sale equated to around $4000/AE.
Comparing the sales of Plevna Downs East and Gladys Downs (which occurred just 20 months apart) Mr Cameron said on a per hectare basis, there was a massive jump.
"Gladys Downs East made $998/ha while Plevna Downs East achieved $2474/ha. No other district property had broken that value level before. The sale was well and truly marketing leading."
The only other grazing asset that came 'close' was Geoff and Cassie Swanson's 4863ha Tambo district property Bexhill which set a district record of $1707/ha when it sold at auction in July 2021 for $8.3m.
Mr Cameron said the sale of Plevna Downs East exceeded optimistic pre-sale expectations.
"The good all-rounder property featured quality country in a tightly held district. It was well-developed with exclusion fencing, good water and sound building infrastructure."
Mr Cameron said the sale of Plevna Downs East has created a perception in the wider property market that the price achieved is the new benchmark value.
"As a result it has dragged the market along, demonstrated by the sale of the Ross family's historic Augathella district property Byrgenna which made $20.7m ($1637/ha) when it was auctioned in June."
The 11,548 hectares, plus a 1100ha term lease, are situated on the Ward River, 68km north-west of Augathella and 82km south of Tambo.
Hurreldean, Yuleba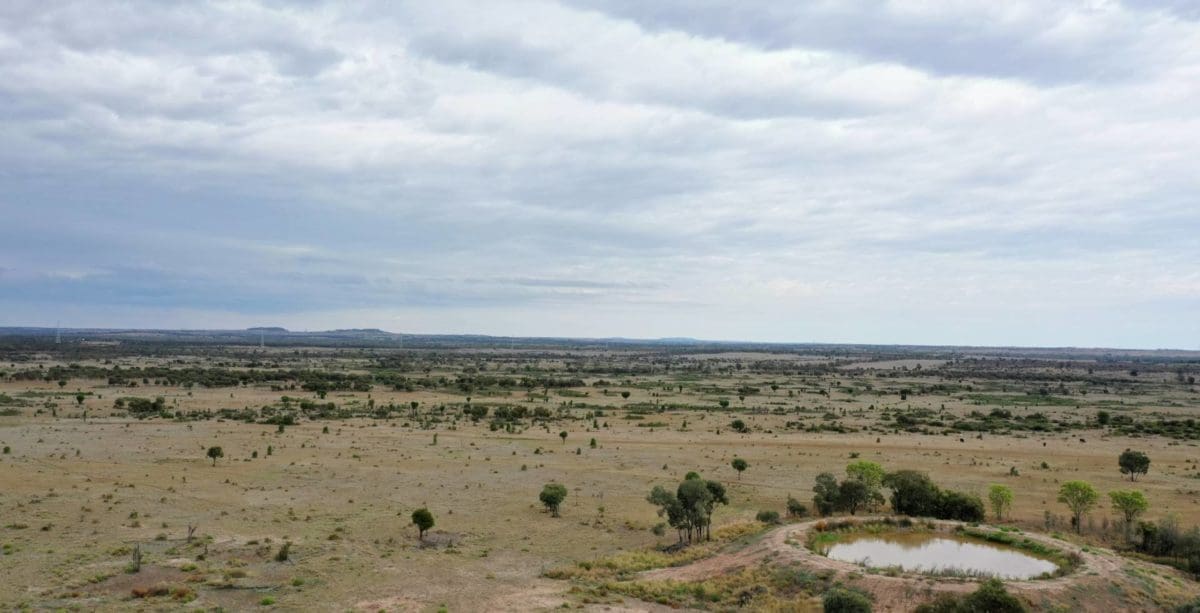 In December 2021, district records were smashed following the sale of Judith Zerk's 2904ha Hurreldean, in the heart of Queensland's brigalow country, 56km north of Yuleba and 75km from Taroom.
Featuring some of the most highly regarded cattle fattening country in the Western Downs / Maranoa region, it was anticipated to make north of $16m but achieved $20.15m or $6939/ha bare.
Described as boasting scale and exceptional quality, the well-developed property had been cleared and sown to Buffel grass which had resulted in a 'productivity explosion' making it an exceptional cattle fattening enterprise.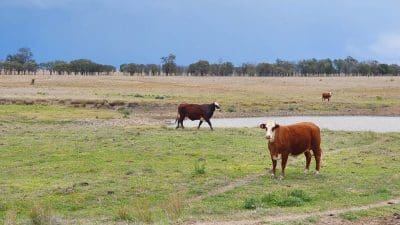 Hurreldean has an estimated carrying capacity of around 1000AE, but at the time of sale was running more than 850 cows and calves.
The country is predominantly undulating brigalow/belah, bauhinia and bottle tree scrub, with scatter box and wilga.
Hurreldean is one of a few district properties with a flowing bore (providing an unlimited supply of water), two dams and three turkeys nests feeding 12 troughs throughout the property.
Mr Cameron described the auction of Hurreldean as interesting.
"It opened very strongly with the purchaser making an opening bid of $17.6m. As a result, it took out a number of interested parties who wanted to compete for that asset."
Mr Cameron said it was a solid result for a property of scale in a market where there was limited supply.
"The sale of Hurreldean achieved $19,725 an adult equivalent (ex-structures). It set a new benchmark (in line with the broader market) at that time for a quality brigalow scrub block."
Brooklyn, Kilcoy
In June this year, blue-ribbon cattle country at Kilcoy, Queensland's south-east, sold at auction for $16.1m or $11,735/ha.
The 1372ha Brooklyn, close to the Sunshine Coast, was offloaded by Graham 'Snow' Duncan. Held by four generations of the Ferling family, it was offered for the first time since the 1890s.
At the time of sale, agents were unable to offer a price guide explaining that a property like Brooklyn had never before been offered to the Kilcoy market.
Situated in the heart of premium cattle country, in a reliable 900mm-950mm rainfall area, Brooklyn is a well-developed and maintained property featuring a circa 1920s high set Queenslander.
The country comprises expansive flats, hollows and gently rolling hills, as well as a small area of timbered, higher country.
Brooklyn is renowned for producing finished prime heavy bullocks. The selling agent reported over recent years it had been conservatively stocked with 600 breeders, 650 steers to prime finished bullocks or 850 young cattle.
Brooklyn has an abundance of natural water including frontage to the permanent Sheep Station and Oakey Creeks, permanent watercourses, 14 dams, two lagoons and an equipped bore.
Mr Cameron said Brooklyn achieved a strong result, just shy of $30,000 an adult equivalent (ex-structures).
"Brooklyn is a well-managed, good quality grazing asset boasting scale. It was well contested at auction with location a key factor. Blocks on the outskirts of Kilcoy with scale and level of country development rarely come to the market."
Conclusion
Mr Cameron said the southern Queensland property market is currently experiencing many offers, and as a result a lot of settlements are being achieved prior to auction.
"The fear of missing out still appears to be a factor driving the market. Interested buyers don't want to compete in an auction room where the bidding may become emotionally charged."
Broadly speaking, Mr Cameron said there is still strong confidence in the market which is creating a pool of potential buyers. However, there are some market signals especially for second-tier assets indicating the cycle is nearing the peak.