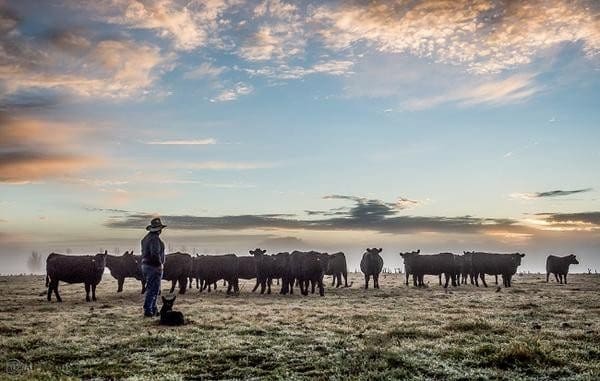 OVER recent times an increasing number of rural property agents have been talking about 'off-market' property listings and subsequent sales results.
The term 'off-market' refers to a strategy where a listing is not widely or publicly disclosed, but presented more discretely to a number of highly targeted potential buyers.
Why do vendors choose to try to sell cattle or sheep properties off-market instead of embarking on advertising campaigns and more public disclosure to generate widespread possible interest? It's a question I posed to a number of industry stakeholders this week.
Rawdon Briggs from Colliers International said off-market properties could typically make up 20 percent of property listings.
"The majority tend to be at the higher end of price-scale ranging in value from $20m to $120m," he said.
John Burke from Elders said off-market properties were held by large institutions, right down to smaller family-owned cattle enterprises.
"About 10 to 15 percent of people don't want their properties publicised when being put to market. They put them on offer quietly and hope to attract a buyer."
There appear to be two main factors why vendors try sell their properties off-market.
Mr Burke said many vendors were seeking privacy. "Sometimes they don't like neighbours or friends knowing their property is on the market. Others simply don't want to go through a proper marketing campaign which can cost from $10,000 to $50,000 depending on the size of the property."
Mr Briggs agreed that the main reason was a quest for privacy. "However, such vendors can still be throwing significant money behind their marketing material, developing databases of prospective buyers and working through their chosen law or accounting firms. So it is often not a case of penny pinching," he said.
Thomas Warriner from CBRE said his agency tries not to handle too many off-market property listings.
"The percentage of off-market properties for us is very low. Most of our properties are listed on our website and will be going to market once it rains."
He said in the current market, there were a lot of agents with buyers on their books who were contacting potential sellers.
"If you're a landowner getting calls and your property is being inspected, then activity seems like progress. So, they think, why bother spending money on marketing?"
Mr Warriner said however, a $30,000 marketing campaign that attracts one extra buyer and made an extra $35,000 represented value for money.
According to Mr Burke, one of the problems with off-market sales could be the time it takes to sell a property. "It can be difficult to sell a holding that's being sold in secret. Properties sell quicker with a marketing campaign because it forces buyers to act within a five to six-week period. A buyer knows unless he acts and makes an offer, he might miss out."
Mr Warriner believes an increasing number of rural properties are selling off-market, while not realising their full price potential.
"I think a large amount of money is at times being left on the table for vendors. While they may be happy with the price received, if there is no competition being generated for the property, there is no reason a buyer would pay any more than they thought they had to."
While Mr Burke agrees, he said it varied from property to property.
"If you get the right buyer for the right article, they'll pay a premium for it. We have had some off-market transactions that have been fully-priced, while other properties definitely could have made more money with more competition," he said.
Rawdon Briggs said while a proper marketing campaign could potentially achieve more money, agents were compelled to follow vendor instructions.
"Sometimes clients choose not to follow our recommendations due to time restrictions, privacy and investor stakeholder factors, all of which I completely understand," he said.
Mr Burke said his duty as an agent was to get the maximum price for the vendor whether it be off-market, private sale, auction or tender.
Mr Briggs said there was no better way to get everyone to the table at the same time than through a marketing campaign.
"I have sold properties of my own off-market, and I have sold property of my own on-market – and I know the pitfalls of both, so I'm not telling clients things I haven't done myself."
Mr Warriner said he was not pushing a marketing campaign simply to gain more money from clients. "Absolutely not. But if a vendor wants the best from their cattle property in the market, they need to get it out there."
Finally, Mr Warriner advised potential vendors to consider a number of factors when considering selling options for their cattle properties. "It's not only about the marketing, it's also about the presentation of the property, the location, the timing and the agent you choose," he said.
Paraway's purchase of Beckworth a good example
A prominent recently-completed property transaction that went down the off-market path was Inglis Rural Property's Beckworth Court offering in Victoria, reported on Beef Central yesterday.
The showcase 2450ha grazing property near Ballarat, pictured below, with a carrying capacity of 30,000 DSE, was bought by Paraway Pastoral Co for a figure believed to be above $15 million.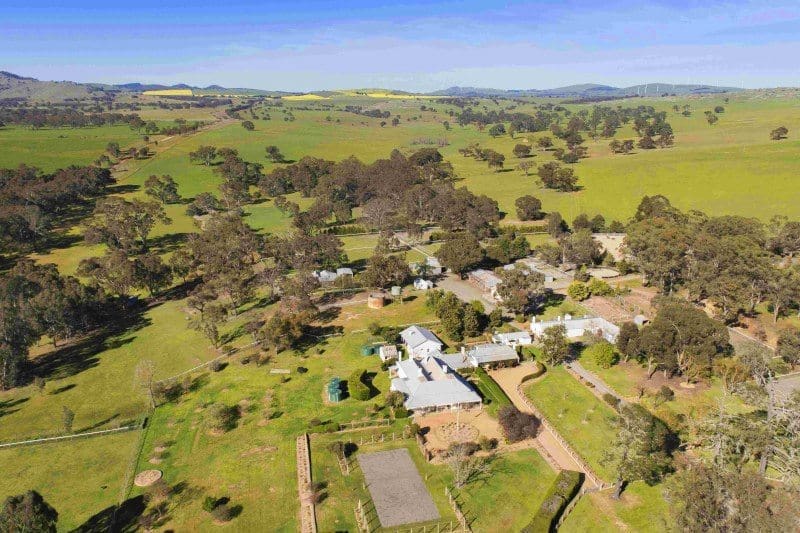 Vendors originally chose to offer the holding off-market, with agents Inglis Rural taking the offering discretely to a database of targeted entities, both overseas and domestic. One of those was eventual buyer, Paraway Pastoral Co.
Later in the sale process the listing was in fact taken 'on-market' in a more public offering, but agents said the 'best of the interest' came from those stakeholders originally targeted privately.
Inglis's Sam Triggs said the company currently had five or six off-market listings on its books – including one in the $5-$10 million range and two valued between $10 and $30 million.
Given that Inglis aimed to market only a 'moderate number' of sought-after properties at any one time, the off-market listings represented as significant portion of the company's current listings, he said.