THIS week's property review includes a wrap up of recently completed sales and passed-in properties, and a separate article on interesting recent listings across the country.
Drays pay $24.55m for high carrying capacity in southern QLD
Finger family secures CQ's Malo for $22.5m
Local snaps up SA's Chessington
Historic western downs holding sells locally
Jackson Agriculture pays a record for northern NSW block
Run down scenic grazing in northern NSW exceeds expectations
$5.5m for prime softwood scrub in CQ
Negotiations for mixed farm in NSW's central west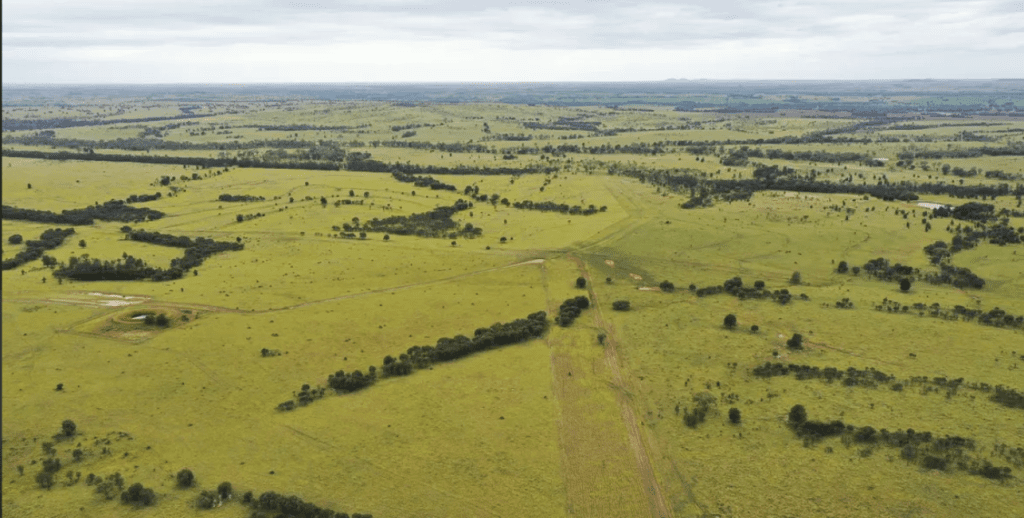 Drays pay $24.55m for high carrying capacity in southern QLD
Brian and Pam Dray have paid $24.55m ($6478/ha) for high carrying capacity country in Queensland's Maranoa.
The 9366ha Finsbury Park is located 60km north of Roma and features prime brigalow, bottle tree and belah in traditional bullock country.
In 2019, the Drays sold their large-scale property in one of Central Queensland's highly productive water secure areas for more than $20m.
Known as the Dray Family Farming Aggregation, the 8825 hectares offered substantial beef production and sugar cane.
The Drays will relocate to the tightly held Roma district renowned for its reliability and consistency in above average seasons.
Carl Warren from TopX Australia ran a short six week marketing campaign, offering Finsbury Park for sale by an invite only tender process.
While Mr Warren was unable to disclose the price paid, he described it as an exceptionally strong sale contested mainly by locals.
Owned for 27 years by Mertin and Lexine Spreadborough, who are now downsizing, Finsbury Park can run 1000 head of cattle.
It is well watered by three bores, nine dams, two turkey nests and 24 troughs and features quality improvements and fencing.
Finger family secures CQ's Malo for $22.5m
Central Queensland's Finger family has paid $22.5m ($7764/ha bare) for Malo, a strong performing beef factory in the tightly held Dawson Valley.
The well-known family owns numerous properties including Hillview at Clermont, Inga Downs (between Middlemount and Dingo), Meadowbrook at Dysart and Farlane Park at Middlemount.
Brad Hanson from Hourn & Bishop Qld described the price as a record for Theodore grazing country.
Located at Isla, 15km south of Theodore and 75km north of Taroom, Malo spans 2898 hectares in a 663mm rainfall area.
Malo is heavy carrying capacity country featuring deep fertile soils. It is capable of breeding, growing or fattening and is carrying a good body of grass.
The gentle undulating grazing country on Malo comprises deep, rich brigalow, belah, bonewood, bottle tree and softwood scrub that can run 1300 adult equivalents.
Water is supplied by five dams.
Malo was sold by the Jones family after 50 years ownership to dissolve a family estate.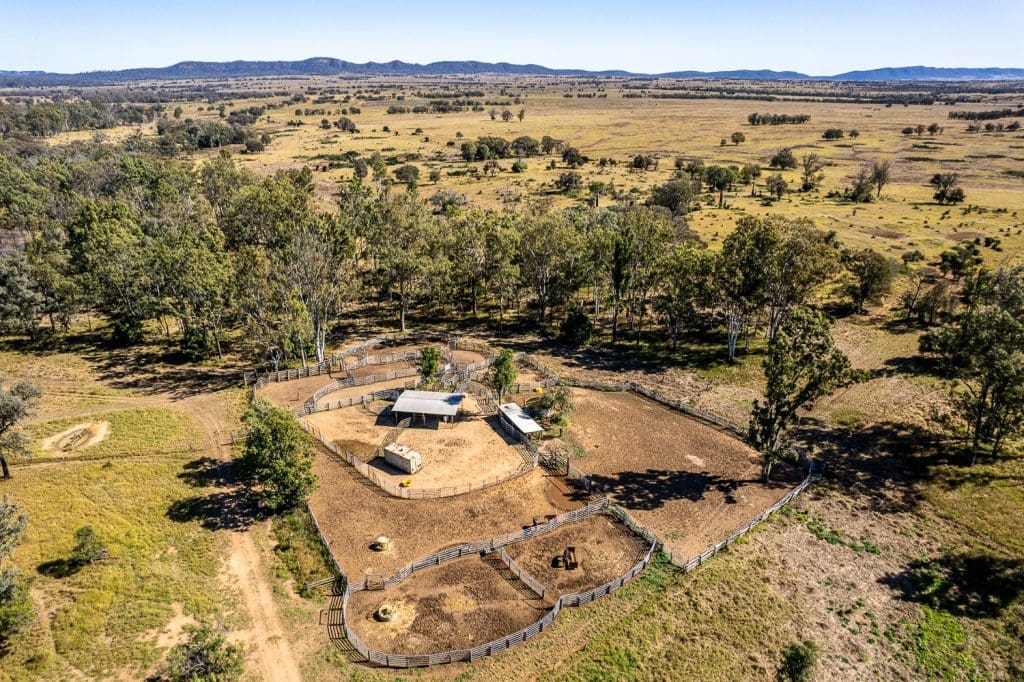 Local snaps up SA's Chessington
A local family has paid $13.7m for a well-balanced, well improved and well- located grazing property on South Australia's Limestone Coast region.
Described as a quality turnkey property in a sought-after area, the 668ha Chessington is situated at Spence, 25km from Naracoorte, in a reliable 600mm to 750mm rainfall area.
Recent sales and prices being quoted for similar properties on the market suggested around $17,300/ha or around $11.5m. However, that was well and truly exceeded at auction, with the hammer falling at $13.7m or $20,510/ha.
Tom Pearce and Mark De Garis from TDC Livestock and Property reported there was widespread interest from locals and South Australian producers seeking expansion.
The country on Chessington features warm rises and productive flats with well drained loam over clay. There are stablished shelter belts and a solid pasture base of phalaris and clover fed annually with 100kg/ha of single super.
For the past 10 years, Chessington has been held by the Treloar family who has invested in quality improvements.
Boasting high-capacity yards, most of the fencing has been replaced and all the paddocks are serviced by a laneway system.
Chessington is rated to carry around 500 mixed cattle comprising 400 cows and calves plus replacements and 100 steers.
There is abundant underground water secured by equipped bores supplying 50mm polylines via a brand-new variable speed submersible pump to poly tanks. This system is backed up by a second variable speed equipped bore.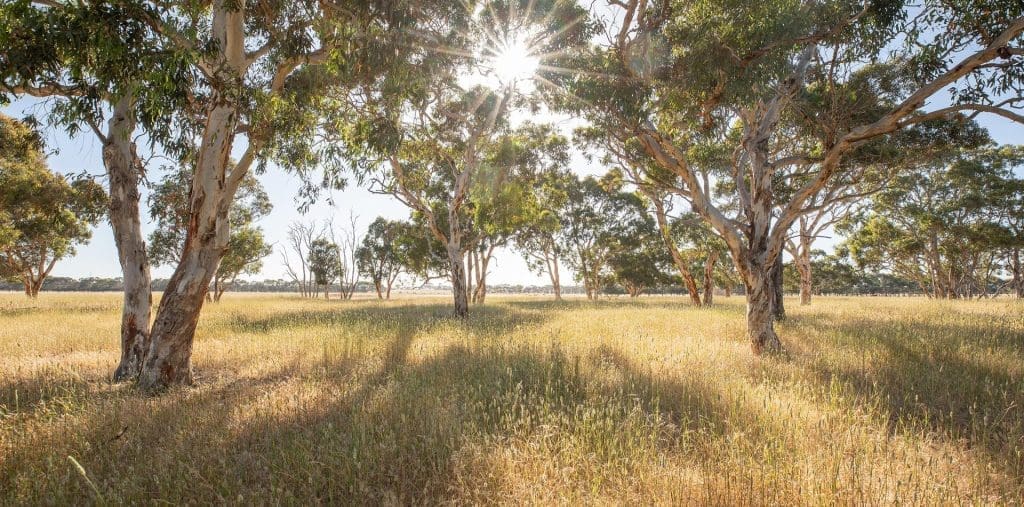 Historic western downs holding sells locally
A local Condamine family seeking expansion has paid more than $10.85m for the historic Moraby on southern Queensland's western downs.
Moraby once formed part of a much larger holding settled in 1856 by David and Martha Rayner. Over the years, parcels have been sold off, but the 2688 hectares have been continuously held by family members.
After 166 years of family ownership, Moraby was sold by brothers David and Michael Rayner.
Situated 45km west of Condamine and 75km south-west of Miles, Moraby offers productive grazing that can conservatively run 500 cows and calves.
The enterprise neighbours Teys' Condamine feedlot and is close to major selling centres (Dalby and Roma), as well as grain handling facilities.
Featuring brigalow, belah and wilga country, with a small percentage of lighter loam and timbered country, Moraby has a good mix of improved pastures, buffel, native grasses and herbages in seasons.
Previously, 220ha were cultivated.
The property is well-watered by an artesian bore, nine dams and seasonal flows in the Moraby and Dogwood Creeks.
The sale of Moraby was handled by Owen Brockhurst from Nutrien Harcourts GDL Dalby.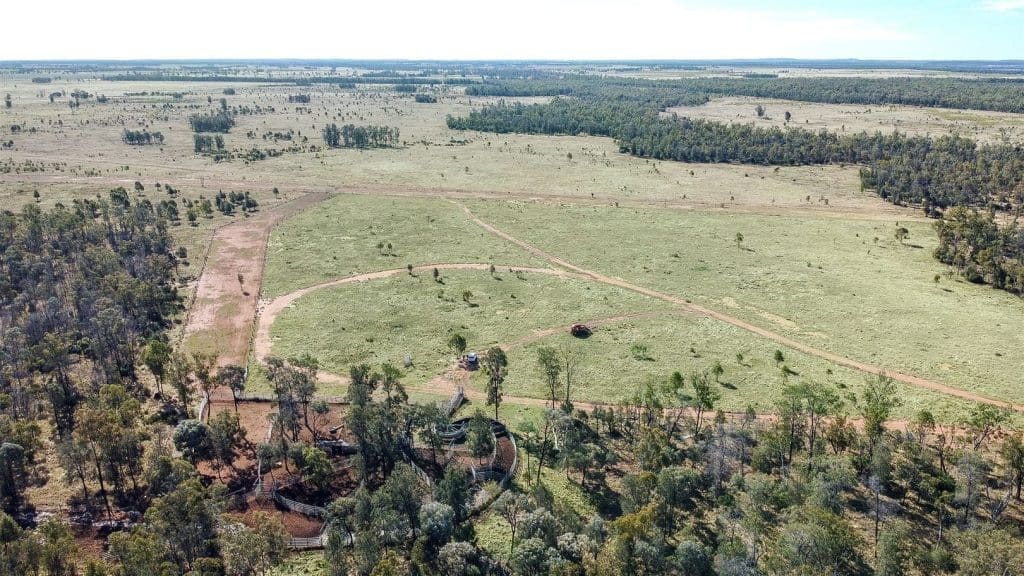 Jackson Agriculture pays a record for northern NSW block
Armidale's John Jackson and family have paid a record $8.2m or $25,230/ha for a versatile 325ha livestock breeding platform in northern New South Wales.
Centrally located 10km from Armidale, Arding is a mixed farming and grazing property in the highly regarded and tightly held Northern Tablelands region.
Originally part of Saumarez Station (one of the earliest grazing blocks established in the New England), Arding now returns to the aggregation which is owned by the family's Jackson Agriculture, along with Lakeside at Walcha and Aberfeldy at Brooklana where they grow premium grass-fed beef.
Arding features gently undulating to open grazing country with basalt soils.
It has a reticulated water system and extensive infrastructure, including a three-stand woolshed, sheep handling facilities, steel yards and an indoor sheep husbandry area.
The arable area has been conservatively managed and offers substantial productivity upside with further pasture development and fertiliser application.
The holding also offers subdivision potential.
Previously, Arding was owned by the CSIRO Division of Agriculture, Food and Health Services for the purpose of scientific research.
It offers a full spectrum of working improvements together with a unique array of infrastructure, including laboratory and sampling sheds previously used by the CSIRO centre for its research pursuits.
The sale of Arding was handled by George Barton and Daniel McCulloch from McCulloch Agencies.
Run down scenic grazing in northern NSW exceeds expectations
A run-down scenic grazing and mixed farming operation in northern New South Wales has exceeded expectations, selling for $2.24m ($1903/ha) at auction.
Daniel McCulloch from McCulloch Agencies anticipated the 1177ha Surrey Farm would make between $1.8m to $2m, making it an affordable proposition for young people seeking entry to the rural property market.
It was secured by Quirindi producer John Mannering.
Surrey Farm is situated at Currabubula and enjoys sweeping views of Mount Terrible, the Liverpool Plains and beyond.
The property has rich productive farming flats to undulating protected grazing ridges, with potential for further development by clearing regrowth and improving the pastures.
$5.5m for prime softwood scrub in CQ
Keynes Property from Mount Tom near Gladstone has paid $5.5m for prime softwood scrub country carrying an exceptional body of feed in Central Queensland.
Emu Hills is an 820ha cattle grazing enterprise 22km from Biloela and 130km from Gladstone.
The block features quality undulating scrub country with native plum and bottle trees and areas of brigalow flats.
When Emu Hills was listed for sale in August, it was knee-high in developed grasses and pastures including buffel, green panic and rhodes, legumes and natives.
Emu Hills is watered by a solar equipped bore supplemented by dams that are scattered across the property.
Joshua Heck from Nutrien Harcourts GDL Rockhampton handled the sale.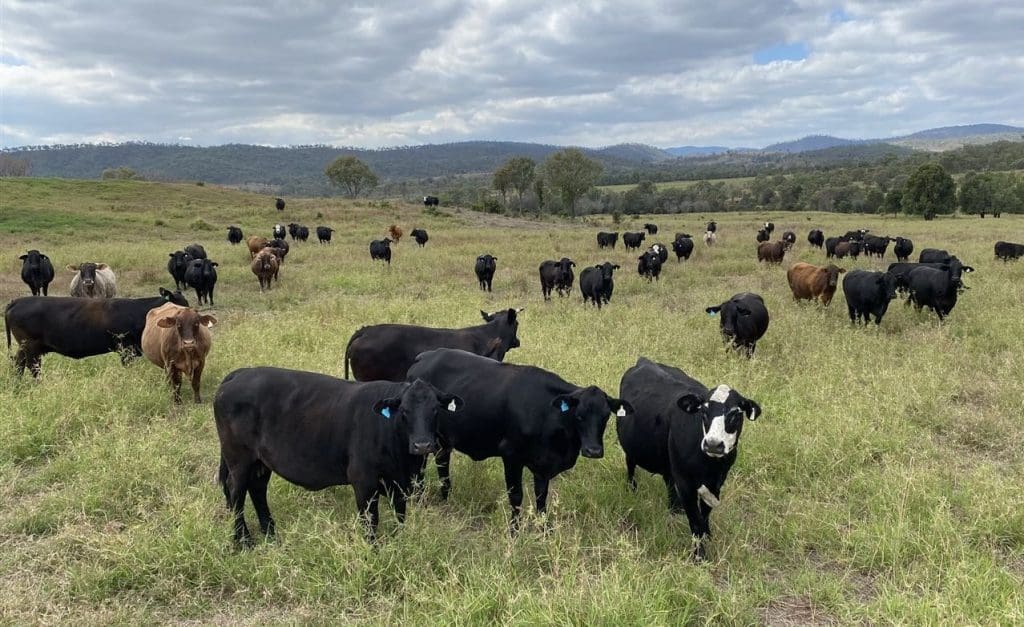 Passed-in
Negotiations for mixed farm in NSW's central west
A productive mixed farm in New South Wales' central west has passed-in at auction for $4.95m with David Purtle from the Key Property Group now negotiating with interested parties.
The 600ha Yeramba is located 20km west of Canowindra, halfway between Cowra and Orange.
The 240ha of fertile cultivated country rises to timbered ridges and is well watered by 20 dams.
Yeramba is currently used for sheep and wool production and trading, and for dryland cropping (cereals and oilseeds).
For the past six years, it has been owned by Murray (Muz) O'Malvaney who is selling due to a change in direction.
Mr O'Malvaney vertically integrates the business through his local butcher shop, Muzzy's Quality Meats located in the main street of Canowindra, which sold at auction for $225,000.
Yeramba is fenced into 11 paddocks with 7.5km of new fencing. It is currently running 1200 breeding ewes and about 1300 lambs but will be sold bare of stock.