THIS week's property review includes this wrap-up of recently completed sales, and a separate article on interesting recent listings across the country.
Prominent Maranoa breeders secure NT's Epenarra
CPC offloads Manbulloo in leaseback deal
Hughes Grazing buys grass
Record price paid for cool climate grazing in NSW
St Lawrence neighbours expand
Prairie grass block sells at auction
Prominent Central Qld breeders secure Epenarra
A grazing family from Queensland Maranoa region has paid just over $14 million for the lower Barkly Tablelands grazing property, Epenarra Station, southeast of Tennant Creek.
The 265,600ha cattle operation has been held by Filipino businessman Romeo Roxas (owner of Australian Green Properties) since November 2015.
During that time, Mr Roxas has spent a considerable amount of money developing the holding, including excellent stock water infrastructure, well-appointed buildings and accommodation, quality handling yards, paddocks, laneways and 100km of new fencing.
In February this year, Epenarra was placed under contract to Queensland Droughtmaster breeders, the McCormack family. When the deal fell over, Cobar-based David Russell from Landmark Russell re-offered Epenarra with a $16 million price tag.
The purchasers are prominent Mungallala Santa Gertrudis breeders David and Suzanne Bassingthwaighte, from Muldoon Station.
Trading as Bass Cattle Co, they secured Epenarra on a walk-in walk-out basis, including station, plant and machinery and 8000 Droughtmaster cattle (mostly females).
The station boasts 40km of Frew River frontage, is watered by 13 bores and seasonal lagoons.
The land type is diverse comprising river and flood-out systems, allowing the new owners to carry and turn over large numbers of stock in season.
Mr Russell said the vendor and buyers were happy with the result.
CPC offloads Manbulloo in leaseback deal
A consortium of Australian and foreign investors is believed to have purchased the Northern Territory's Manbulloo Station in a sale and leaseback deal worth around $25 million. The sale was first highlighted in Beef Central's May 31 coverage of CPC's 2018/19 financial year result.
Manbulloo, located near Katherine on the Victoria Highway, has been owned by Consolidated Pastoral Co since 1994.
The 379,130ha operation is used as a breeding property and a holding depot for slaughter cattle and younger stock being exported from Darwin.
A mix of black soil, red sandy soil and forest country, Manbulloo boasts 60km frontage to the Katherine River and 150km frontage to the King River.
With a 974mm annual average rainfall, the property is capable of carrying 18,000 head.
Twelve months ago, CPC's owner Terra Firma announced plans to cash in its pastoral assets.
At the time, CPC was the world's largest private cattle producer, running nearly 400,000 head of cattle on 16 cattle stations in WA, the NT and Queensland, spanning 5.5m hectares.
CPC was originally formed in 1983 by Kerry Packer with the purchase of the iconic Newcastle Waters Station in the NT. It was purchased by UK private equity firm Terra Firma in 2009.
A similar sale and leaseback deal occurred in 2016 when CPC sold its 475,709ha breeding and finishing Carlton Hill Station near Kununurra to Chinese property developers Shanghai Zhongfu's Australian entity, Kimberley Agricultural Investment, for $100m and then immediately leased it back for 10 years.
The company denies that sale and leaseback is now part of a broader divestment plan for the pastoral assets.
Hughes Grazing buys grass
Peter Hughes from Georgina Pastoral Co has paid what is considered an extraordinary $11m ($90/ha) for the 121,400ha Cawnpore Station, located east of Boulia and 240km west of Winton.
Extraordinary because the recent sale of the nearby large-scale cattle breeding and fattening /backgrounding aggregation, Boolbie & Archervale, at almost double the size (220,000ha), sold for $10m ($45.50/ha).
The country on Cawnpore comprises better quality Mitchell and Flinders grasses, summer grasses and herbage buffel in the channels, sweet, pebbly downs and low ridges.
It is watered by a 300mm annual rainfall, artesian bores, numerous dams and some channels with coolibah flats.
Cawnpore can carry 1000 head of cattle, fatten 6000 to 7000 steers to bullocks or run equivalent numbers in breeders and progeny.
The $11m transaction is believed to have been a private one between Mr Hughes and the Kerr family.
The pressure for grass is believed to have been at the heart of the transaction. The Hughes family's Barkly holdings – Lake Nash, Georgina Downs and Argadargada – are reportedly very dry, which perhaps explains why such a high price was paid.
Record price paid for cool climate grazing in NSW
One of the most significant transactions in the Eastern Monaro has been negotiated off-market by Ray White Rural.
Nimmitabel's Kybeyan Station, spanning 4000ha, is located in a high rainfall location, with an elevation of 1000m, creating ideal cool climate grazing.
With a carrying capacity of 1000 cows, the breeding enterprise has dual frontage to the Kybeyan river, and boasts a large woolshed and large capacity steel cattle and sheep yards.
Owners Rod and Sue Nicholls sold after 11 years of ownership to a domestic buyer for what is described as one of the highest prices paid in the region this year.
Geoff Palmer, who negotiated the sale, said the country is in excellent condition and is carrying a good body of feed.
The new owners will use Kybeyan as an expansion of their existing cattle and sheep holdings.
St Lawrence neighbours expand
Bar Plains at St Lawrence has sold after auction to a neighbour, for a figure believed to be slightly higher than the $1.8m passed-in price.
Located 190km north of Rockhampton and 170km south of Mackay, the 3413ha block features 5km of direct coastal frontage, another 8km access to coastal frontage and 5km frontage to Waverley Creek.
Native couch grasses dominate on the higher areas and marine couch on the tidal plains. About 100ha of scrub has previously been developed and planted to Rhodes grass and Wynn cassia. These areas range from a soft red loam to deep brown loam soils.
Water is secured by dams, tanks, a bore, troughs and numerous seasonal water holes.
At the time of listing, Richard Brosnan from Ray White Rural said the property could carry 450 breeders making it an ideal calf factory.
Patrick and Carmel Nolan, who have held the property for 30 years, will now consolidate the family assets as part of a succession plan.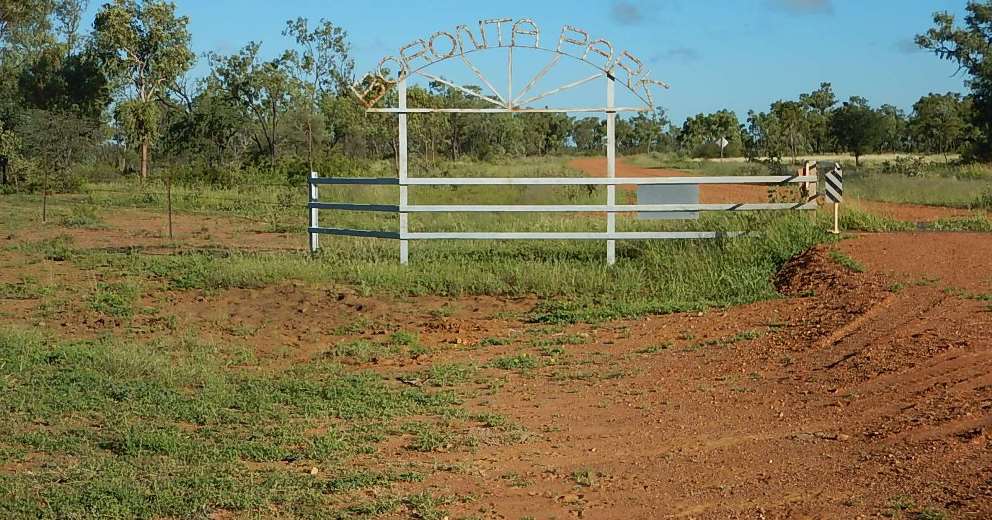 Prairie grass block sells at auction
Prairie (QLD) breeding block Boronta Park has sold to the Holzwart family from Torrens Creek for $1.65m ($606/ha).
Situated 34km east of Hughenden or 203km from Charters Towers, the 2720ha property has experienced an exceptional season after rain in February and March.
Around half of Boronta Park comprises black soil flats with the balance desert uplands type country.
Numerous channels run through the property, with Skelton Creek being the major watercourse. Paddocks are also watered by dams and a bore.
The $1.65m price includes 100 females and plant.
Stephen Vohland from Ray White Rural Richmond / Hughenden described the sale as a very good result.