Filipino owner to sell NT holdings Murray Downs & Epenarra
Inquiry from three states for western NSW's Rosewood
Two Southern Tableland beauties hit the market
Water galore in the state's west
Expressions of interest sought in Kimberley lease
Filipino owner to sell extensive NT holdings Murray Downs & Epenarra
Expressions of interest are being sought for two Central Australian cattle properties that changed hands just three years ago.
In November 2015, Romeo Roxas, a Filipino businessman, lawyer and property developer, made headlines when he paid more than $23 million (including 18,000 head of cattle) for the 559,500ha Murray Downs and 265,600ha Epenarra – located east of the Stuart Highway, near Barrow Creek.
That sale was negotiated by Jock McPherson of Territory Rural who told Beef Central at the time it was a rare sale of Central Australian/Southern Barkly country to non-local connections.
"The majority of central Australia is bought by locals or people with local connections. To get an outsider has been significant. Mr Roxas sees significant value in the future of the Northern Territory cattle industry," he said at the time.
Mr Roxas owns Australian Green Properties, is director of the Philippine Veterans Bank, president of the Green Square Properties Corporation and the Green Circle Properties and Resources Inc and has developed master-planned industrial, educational and resort cities in the Aurora and Quezon provinces on the eastern Philippines seaboard.
Due to his age and overseas work commitments, Mr Roxas has decided to sell the two NT breeding properties on a walk-in walk-out basis through David Russell from Landmark Russell Cobar.
Murray Downs is situated 400km north of Alice Springs, with the Davenport Ranges to the north and river and creek systems running through the centre.  Epenarra is located 550km north of Alice Springs and is an outstanding lower Barkly Downs Station boasting 40km of Frew River frontage.
Mr Russell said the vendor has spent a considerable amount of money developing the two holdings.
"They boast excellent water supply, well-appointed buildings and accommodation, quality handling yards and paddocks and laneways. The diverse land type, river and flood-out systems also allow the astute purchaser to carry and turn over large numbers of stock in season."
Mr Roxas will retain Pine Hill Station, 150km north of Alice Springs, and two sheep and cattle properties near Cobar in western New South Wales.
Murray Downs and Epenarra are being sold with station plant and 17,000 branded cattle comprising 8300 cows and followers, 4200 heifers, 4200 steers and 300 bulls.
Each station is stand alone and can be purchased individually – contingent on the sale of both. Expressions of interest for Murray Downs and Epenarra close on November 16.
Inquiry from three states for western NSW's Rosewood
After more than a decade of family ownership, Joe and Sylvie Galloway have decided to retire and sell their western NSW leasehold property Rosewood, 117km south of Wilcannia.
The 27,581ha pastoral holding, pictured below, was carved off Teryawynia, originally settled in the 1870s by Englishman Thomas Galloway.
Selling agent Marty Deacon from Elders Mildura, Wentworth and Robinvale said Rosewood has already attracted strong inquiry from three states.
"Despite the dry conditions, inspections are underway with prospective buyers from South Australia, Victoria and New South Wales."
"Rosewood is a quality property. It is a manageable size and the country is responsive. It is ideally suited to a mixture of sheep and cattle. While it's a really strong sheep block, cattle can be run in good seasons," Mr Deacon said.
While the Galloways are currently running between 1000 and 1500 breeding ewes, in a normal season Rosewood conservatively carries 5000 Dorpers and musters 1500 feral goats a year. The country consists of red loam soils with medic coverage, spear grass, natural herbages, crows foot, blue bush, copper burr and cannon ball. It is timbered by neila, mulga, pine, oak, cabbage bush and mallee. Water comes from 15 earth tanks, numerous waterholes and a bore.
Rosewood will be auctioned on November 16, if not sold before. It is expected to sell for around $3.5m.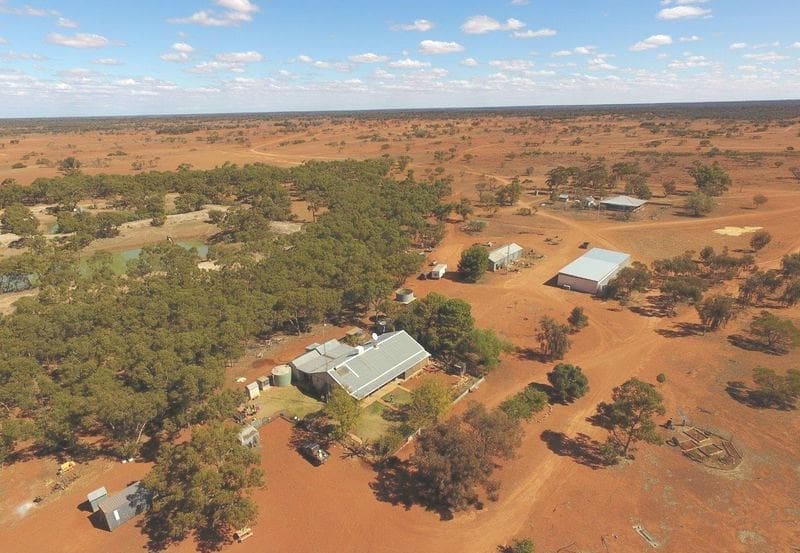 Two Southern Tableland beauties hit the market
CBRE is offering two grazing properties on New South Wales' Southern Tablelands where a season could be pulled out of a fire.
Despite drought conditions across the state, Mount Henry and Raeburn still have grass and there has been no major destocking.
Selling agent Col Medway expects the 690ha Mount Henry, located three hours from Sydney, will achieve close to $5 million.
James and Vanessa McCormack, who own Red Hill, have decided to sell the holding, 11km north of Crookwell, due to a family restructure.
The quality property, pictured below, rises from the Crookwell River through arable slopes to granite tor hill sides benefiting from extensive shelter belts. Seventy-five percent is considered suitable for pasture improvement, offering a production upside. Native pastures are underpinned by a regimented fertiliser program, supporting 6300 dry sheep equivalents.
Mount Henry has secure water supplies via extensive frontage to the Crookwell River, as well as 19 dams.
It is being offered for sale in one line or as separate lots – 407ha Mount Henry North featuring new sheep yards or 283ha Mount Henry South boasting infrastructure and a homestead.
Its convenient location and significant road frontage offer potential for further subdivision (subject to council approval).
Mr Medway said Mount Henry will suit a number of buyers.
"There will be interest from existing businesses seeking scale and from Sydney investors who can employ local managers to handle those assets."
Expressions of interest close on November 15.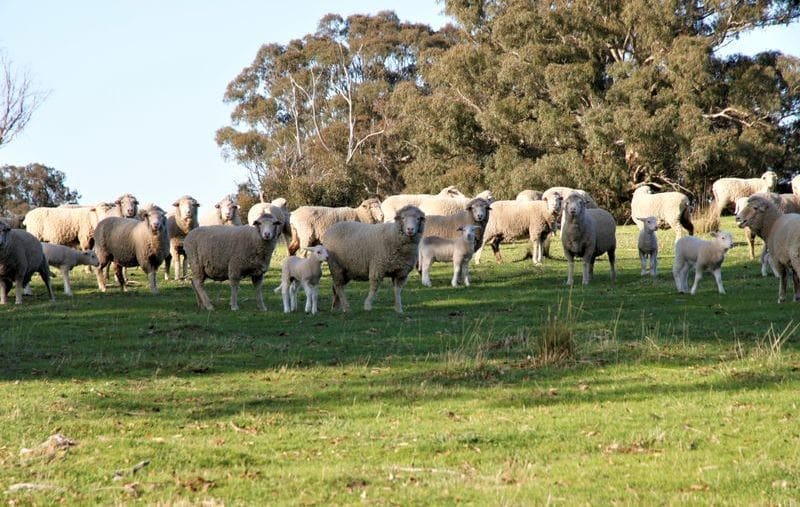 Col Medway believes the second property, the impeccably maintained Raeburn, located within the Breadalbane Plain – a two-hour freeway drive from Sydney – will make more than $5.5 million when offered for auction on November 14.
Raeburn once formed part of the massive Chisolm estate which spanned more than 16,000 hectares in the Goulburn district.
Robert and Loris Kilby have owned the property since the 1980s but have now decided to retire. The 680ha operation comprises 444ha of arable grazing land rising to undulating grazing areas supporting 6550 DSE.
Raeburn is well watered by a 5.4km double frontage to Hannan's Creek (headwaters of the Lachlan River) and 18 dams.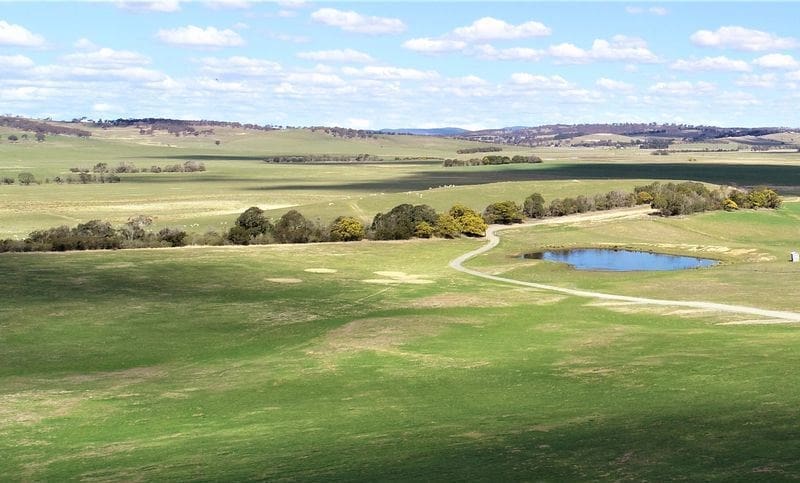 Queensland: Water galore in the state's west
Ruralco Property GDL Real Estate will auction the multi-purpose Cunnamulla district irrigation and grazing property Melrose on October 26.
The 1364ha holding, pictured below, boasts substantial water capacity and reliability with an 1150mgl annual weir licence, a 1644mgl nominal volume flood harvesting licence and a 1000mgl water storage dam.
Selling agent Nick Dunsdon said Melrose was like no other farm west of St George.
"The Cunnamulla Weir on the Warrego River is more reliable than the Gwydir and the Border Rivers offering flexibility and unrivalled diversity in south-west Queensland.
Mr Dunsdon said Melrose also boasts excellent location and access to markets. It is primarily used to produce fodder, finish lambs and background weaner cattle, with a portion of country organically certified. However, in the past, Melrose has grown numerous broadacre crops, as well as table grapes, rock melons and onions.
Despite this year's raging drought, the property will turn off more than 3000 bales of hay.
While the property is bare of cattle due to the current seasonal conditions, Mr Dunsdon said grazing compliments the farming side of Melrose.
"The balance of country is perfect for trading and finishing. The property has been fenced to handle cattle and or sheep. It is a unique and flexible operation."
The Dunsdon family, which has owned Melrose since 2005, is selling to dissolve a 45-year partnership. The vendors are offering early access to the incoming purchaser, as well as the first offer on various plant and machinery.
The sale will also include early access to 110ha of irrigated oats and 50ha of millet.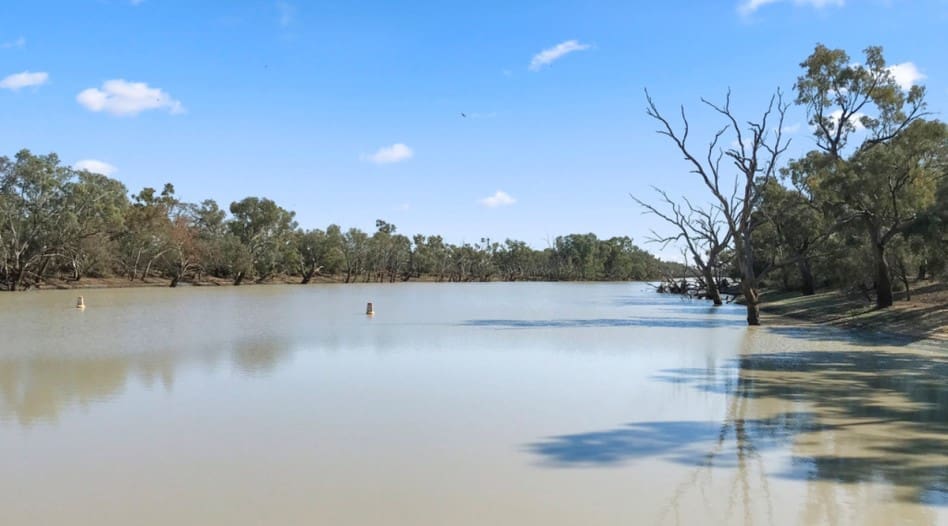 Expressions of interest sought in Kimberley lease
Expressions of interest are being sought for sub-lease or joint management with the existing lessee of extensive Kimberly district, WA cattle property Gibb River Station.
Covering more than 378,000ha, Gibb River Station, pictured below, is held by the Ngallagunda Aboriginal Corporation, and  has a potential carrying capacity of more than 9000 cattle units. A muster was last held in 2015, with about 5200 Shorthorn cross cattle mustered.
Existing infrastructure for the property is in poor condition and will require refurbishment to allow herd and industry standard rangeland management to apply. The successful sub-lessee or collaborator with the current lessee will be required to meet infrastructure commitments, minimum conditions for management, training and career opportunities for local people. Importance will be given to a proponent that can evidence an ability to bring investment and capital to the station.
The Lease has an Indigenous Protected Area (IPA) in place and the successful proponent will be required to work with the IPA Wunggurr Rangers. This applies mainly to the protection of cultural sites and waterways.
Handling the lease process is Stuart Reid, Rodgers Reidy, Darwin. Expressions of Interest close on Monday 29 October.