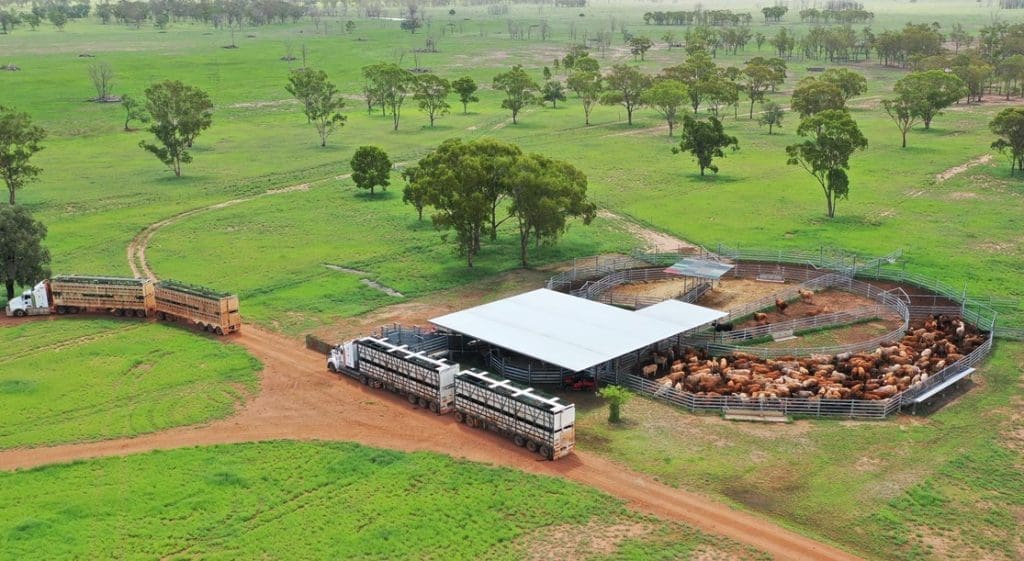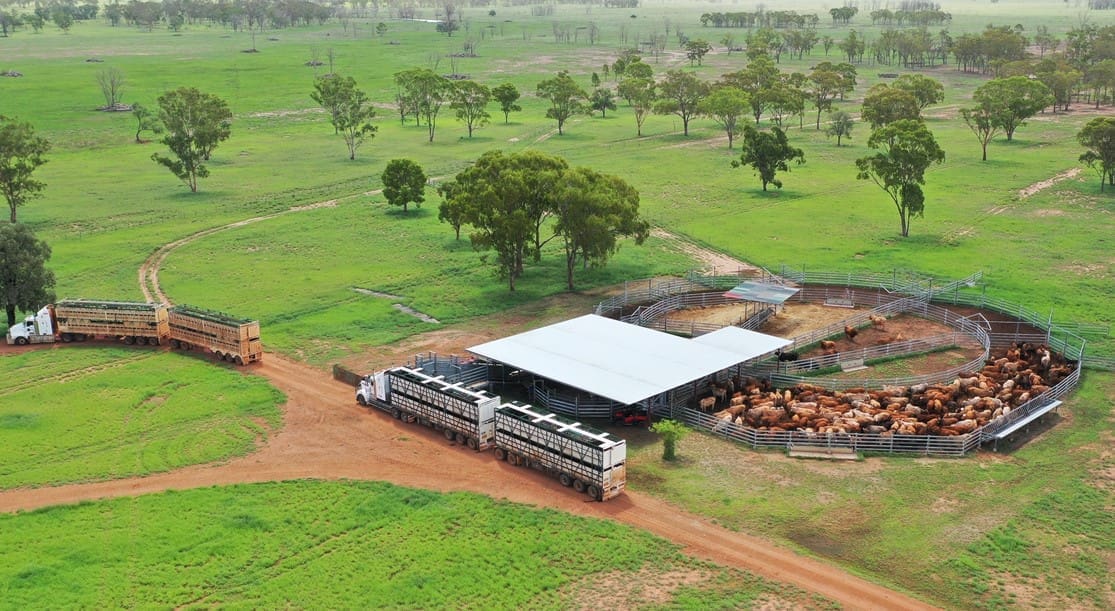 STRONG buyer demand and an under-supply of good quality assets are driving rising property prices.
And while agents are working hard to secure listings for cashed up investors, like the proverbial iceberg, there is plenty currently happening 'out of sight' with off-market sales.
Specialist property services firm JLL says it presently has more than $100 million worth of rural properties under contract in Queensland and the Northern Territory, with the team actively working on listings in South Australia, Western Australia, Queensland and New South Wales valued at around $200m.
In the last 18 months, JLL says it has completed close to $500m in rural sales, with an estimated half of that amount conducted off-market.
While it would be advantageous – from a branding perspective – for JLL to associate with a good property listing sold through public channels, JLL agents reinforce that they are mindful of some clients' requests for confidentiality.
JLL's Clayton Smith said many transactions were completed 'under the radar' due to publicity-shy clients.
"An increasing number of vendors are seeking off-market sales on a confidential basis. They have clear expectations with regard to value and more often than not don't want to expose themselves to an on-market process," Mr Smith said.
While JLL said it did not 'lean' towards off-market transactions, Mr Smith's colleague Chris Holgar said at times they are worthy of consideration.
"It ultimately comes down to the specific requests of the vendor and what is the most appropriate method of sale for the specific asset. For instance, is it a highly specialised property with only a select number of parties capable of transacting, or is it an asset that will hold wide appeal?"
Mr Holgar said as a first point of call in an off-market campaign, agents would often explore a select group of potential targets (such as neighbours) on a strictly confidential basis.
"If nothing eventuates during an off-market campaign, the vendor may reconsider their position and elect to explore the market more broadly by way of a public campaign," he said.
Mr Smith said off-market transactions can also offer the negotiating parties more flexibility.
"Many large transactions involve lengthy due diligence processes. Interested parties (who may need time to raise capital and the like) are unable to act in a quick (five to six week) campaign and are therefore being eliminated from the market," he said.
Off-market competition
Mr Holgar said off-market campaigns can be often highly competitive.
"Given the amount of pent-up demand in the market at present, a short-list of selected parties is often willing to pay for the privilege of engaging in an off-market campaign to avoid a competitive process."
Mr Smith said in a rising market, where there is an ever-changing re-rating of values in an upward sense, buyers will engage more competitively.
"In such a market, there will always be unsatisfied buyers from previous campaigns who have prepared their finances and are ready to grab an opportunity when it's presented."
Mr Smith said JLL was continuing to deal with a number of foreign investors, subject to FIRB approval.
"Should an asset draw interest from foreign parties, the recommendation will be to conduct an on-market campaign (more comment on this below). However, an off-market process would be recommended if there was adequate local interest."
Premiums
Mr Smith is confident that pound-for-pound, off-market transactions are making as much money as those publicly listed properties, and in some cases more.
While unable to disclose what prices have been achieved off-market, he offered an example of a Maranoa (western QLD) property that settled earlier this year, which secured an estimated 20 percent above the prevailing market rate.
"When dealing in an off-market capacity, it is relatively easy to benchmark a property against another to provide comfort that the result achieved represents full market value at the time," he said.
While a public campaign reaches the market in a broader sense, another of Mr Smith's colleagues at JLL, Geoff Warriner, said the JLL business had a large database of prospective buyers.
"There might be broad interest in a property, but the reality is there are select few that may be able to transact," Mr Warriner said.
Patrick Hurley, Rural Sales Australia
Tamworth-based agent Patrick Hurley established Rural Sales Australia in 2017 and since then has been discreetly securing multi-million dollar sales for clients in both off-market and on-market transactions.
In the past 12 months he has been involved in a significant number of noteworthy sales of rural properties in Queensland, New South Wales and Victoria.
In 2017, he told Beef Central the number of off-market transactions was "mind boggling." Four years later, he said not much has changed.
"An enormous number of rural properties are continuing to transact off-market. However, the buyer profile has shifted following changes to foreign investment rules, with the only off market purchasers now being Australian farmers and investors," he said.
In March last year, the Federal Government lowered every foreign investment threshold to zero, meaning every bid is now scrutinised by the Foreign Investment Review Board.
Mr Hurley said plenty of deals were being done behind the scenes, and it seemed every real estate company was actively involved in these transactions, because they were a necessary part of doing business.
"Some vendors don't want to be seen as selling, but are willing to part with their asset if the terms of the deal are acceptable. They are not motivated sellers, they are sellers at a price or with special conditions."
With the rural property market as hot as it is, there has never been a better time to argue that a full marketing campaign may be the way to go, however Mr Hurley said it depends on the particular circumstances of the client.
"The phrase 'it's only worth what someone will pay' is bandied about far too much in this industry. In an off-market transaction, the vendor usually determines the price and if unacceptable to a potential purchaser, the parties simply move on."
Some agents can't understand why a vendor would choose an off-market campaign, claiming if a vendor is being offered unsolicited money off-market, what are they leaving on the table for not having put it in the public arena?
Mr Hurley said the lack of supply was creating competition for property even in an off-market situation.
"Most agents have potential buyers on their books for quality listings. They work with their clients to determine the best sale method. Back in 2017 it was all about connections – nothing has changed except the rules."
Rawdon Briggs, Colliers International
About 10 or 15 percent of Colliers Agribusiness' current rural property business is conducted off-market, the company's head of agribusiness Rawdon Briggs told Beef Central.
He said before the Foreign Investment Review Board threshold change, anyone could engage in a quiet transaction with any number of parties without any issue.
"While there is still plenty of international interest, for foreign buyers seeking FIRB approval, since 2017 the target property must complete 30 days of national marketing prior to securing a contract. This has subsequently restricted investment."
Mr Briggs doesn't believe properties transacted off-market are necessarily realising their true worth.
"There are very few off-market transactions that are creating records. The Arcadia Valley's Billabalong Station eclipsed the previous record by 25 percent after a comprehensive public marketing campaign. Without it, that result would not have been achieved."
Mr Briggs said off-market means no timeline, no process and limited amounts of pressure.
"An on-market campaign is transparent, supported by a website and a timeline. The vendor and the agent are upfront with the market," he said.