OVER the last four years, an enormous amount of land has transacted in the Northern Territory. The figures, relative to the long-term averages, have surprised industry experts who claim the market is still on its way up.
Following years of sluggish sales activity, there was a massive turnaround in the NT cattle property market during 2015-2016.
At the time, Herron Todd White's Darwin-based valuer Frank Peacocke said the rising cattle market was responsible for kick-starting beef property values and transactions.
"Better cattle prices, an influx of foreign money and corporate investment have boosted confidence and created a more competitive market tension. It has especially boosted the price and sales activity of high-end properties," he said at the time.
Two and half years down the track, and the NT property market remains buoyant, with buyers stepping forward and paying what is widely seen as very strong money for both large and smaller scale holdings.
This week, Mr Peacocke said record property values were driving prospective vendors to the market.
"Property prices reached high levels in 2017-18 and since then many producers have decided to cash in while they can," he said. "Why did CPC put all their properties on the market? It may have reached the end of its investment period, but it probably also acted because it saw it as a good time to sell."
Mr Peacocke said every recent NT pastoral lease transaction had been strong.
"Prices have risen around 40 percent in the last three to four years. That's a huge lift, and that is what is motivating potential or retiring vendors to sell up," he said.
Unprecedented prices
Land prices now were at unprecedented levels.
"It has now exceeded the 2009 peak of the market. Every sale has blown the last one out of the water," Mr Peacocke said.
"Most people, even bankers, believe the current situation must be going to pull up soon. Who knows what will happen if it rains in Queensland? In addition, the same old threats loom – interest rates, cattle prices, live exports and animal welfare."
Mr Peacocke believes the desire to expand is motivating many producers to purchase.
"While their returns must be tightening because cattle prices haven't maintained the same level of progress as pastoral land values, greater economies of scale would be mitigating that."
Andy Gray 2017
In fact, not much has changed since Andy Gray from Ruralco Property discussed the NT's strong fundamentals in February 2017.
He predicted the property market would remain robust, increase slightly and level off. However, more than two and half years later, Mr Gray admitted prices hadn't plateaued.
"Back then, beast area values per hectare achieved $1000 and they have certainly held those levels or crept slightly higher (a view supported by valuers and recent sales evidence). It has been a bullish market – very solid at worst," Mr Gray said.
He said he had been staggered by the ratio of sales to properties listed.
"Buyers are now paying big dollars in the northern beef industry, which is a real shot in the arm. I can remember times (following the GFC and live export ban) when there was nothing publicly listed for sale in the NT – not one block. Back then, the NT property market was as flat as a tack."
Mr Gray said the NT was attractive because the land was still relatively cheap on a per hectare basis compared to other parts of Australia.
"There are large tracts of land, well-managed herds, an enormous market to the immediate north and most regions receive regular rainfall. A number of domestic corporate players have put a good solid floor into the market, and there's been active interest from international players who want to shore-up supply chains, combined with low interest rates and a strong domestic beef market."
Mr Gray said the appeal of some NT properties also lay with water resources which were not tradeable. In southern states, water entitlements trade at a rate of $600 per megalitre.
"This approach is not used in NT, which leads to water resources adding real value to the property," he said.
Family buyers
Mr Gray said most of the current vendors were families looking to restructure.
"Many have businesses that have matured, so they divest them to grow – they sell down their asset and use capital to invest in other enterprises."
He did not think international investor enthusiasm for the region had waned.
"It is present, it just hasn't strengthened. The recent purchase of Scott Creek and Manbulloo by Argentina's Buratovich family is sound testament that international players, who have substantial businesses in other countries, are centring their investment interests in the Northern Territory."
Strong demand
Last week, Geoff Warriner and Chris Holgar from JLL sold Idracowra prior to auction to Alice Springs district beef producer interests for more than its $7 million reserve.
Mr Warriner said the vendor decided to settle because the price offered was meeting the rising market.
"Conditions were getting drier and the parties were concerned about animal welfare issues. The faster you can transact, the quicker people can start shifting livestock," he said.
"We decided to do something we hadn't done before – we listed a reserve price which was below the market. The vendor was a serious seller who would sell if offered a price near to the market. That sent a message to the market that 'this place will sell, and if you don't buy it now, you will miss out.' The strategy worked, and the 462,800ha cattle operation sold prior to auction," he said.
Strong values
Mr Warriner believes NT values are very strong, considering the drought.
"They shine a good light on where values will head once it does rain. The cattle market is likely to go through the roof and the land market will follow suit."
Mr Warriner believes producers are selling because land values are still good, despite the drought.
He said strong international players were still in the market – but many, who purchased four or five years ago, had decided to offload their properties because they didn't get their management right or found it wasn't as lucrative as first thought.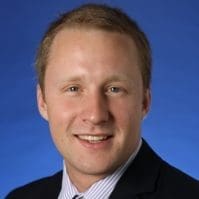 JLL's Chris Holgar said demand for Idracowra was strong because Alice Springs was a tightly held region.
"There was pent-up demand for additional landholdings from locals, as well as from domestic and offshore groups. They are now looking elsewhere because they have the ability to transact on other good quality assets," he said.
Mr Holgar said eastern seaboard operators had been showing particular interest in the NT because it represented value from a breeding perspective.
He was confident transactions would continue at their current pace.
"There have been some exceptional sales, and I don't believe the market has peaked. The price of land will rise once it rains. The question is whether volumes will increase, because some producers will enjoy the returns of higher cattle prices. The property market will be season-dependent," he said.
NT property market overview – 2015-2019
According to the Northern Territory government, 45 percent of the NT's land mass is held by 224 pastoral leases encompassing around 596,542sq km.
Pastoral leases currently for sale:
705,198ha Wollogorang and Wentworth Stations (Gulf of Carpentaria)
93,000ha Mary River West – (Katherine) – $4.9m
3318sq km Kiana (Tablelands/NT Gulf region) – $14m bare
581sq km Lakefield Station (Sturt Plateau)
447,500ha Murrunji Station (Katherine)
259, 000ha Broadmere Station (Borroloola)
586sq km Tarlee (Mataranka, Sturt Plateau)
CPC's NT holdings still for sale
A transaction yet to be settled is between prominent Northern Territory cattleman Tim Edmunds and well-known Central Australian, Tony Davis.
Mr Edmunds has entered into a long-term contract with Mr Davis to buy three adjoining Alice Springs cattle stations (259,000ha Narwietooma and the 308,000ha The Derwent and Glen Helen Stations) subject to Mr Edmunds securing overseas finance by the end of the year.
To date, 11 NT properties have sold in 2019, valued at well above $200m:
January – 246,700ha Newry Station (VRD) – under contract
January – 4142sq km Auvergne Station (VRD) – under contract
February – 270,000ha Pine Hill Station (Alice Springs) – $12m (inc 5500hd mixed cattle)
March – 3760sq km Kalala (Daly Waters) – $58m (WIWO)
May – 265,600ha Epenarra (Alice Springs) $14m
May – 3791sq km Manbulloo (Katherine) -$23.5m
June – 2455sq km Ucharonidge (Tennant Creek) – $30m
June – 381,700ha Suplejack (Alice Springs) – $21m (WIWO)
July – 303,605ha Mt Skinner Station (Alice Springs) – $9m-$10m (inc 2615 head)
August – 462,800ha Idracowra (Alice Springs) more than $7m (WIWO) – under contract
August – 101,850ha Scott Creek (Katherine) – $12m
In 2018, six NT pastoral leases changed hands and the value was $108m.
March – 324,000ha Maryvale Station – $15m (inc 9500-10,000hd)
May – 80,900ha Mt McMinn Station – $7.5m
September – 607sq km Margaret Downs (Sturt Plateau district) – $5.8m (inc 5500hd)
October – 895sq km Flying Fox (Roper District) – $12m (WIWO inc 6500hd)
December – 70,700ha Big River Station – $5.5m
December – 285,270ha Legune Station (Victoria River District) – $62m
In 2017, eight NT pastoral leases changed hands and the value was in excess of $117m.
March – 147,510ha Aroona Station – $24m (inc 14,000hd)
March – 300,000ha Ambildium – $45m
April – 134,483ha Mary River East – $6m (WIWO)
June – 550,000ha Napperby Station – $20m
July – 2170sq km Coniston Station – $13m (WIWO)
September – 139,200ha Conways Station – $9m (inc cattle)
October – 170,000ha Willeroo Station – undisclosed
October – 259, 000ha Broadmere – undisclosed
In 2016, 18 NT pastoral leases changed hands and the value was $350m – almost double the value achieved in the five years between 2010 to 2014.
January – 121,000ha Delny & Delmore Downs – $4m
April – 1090sq km Humbert River Station – $3.5m
April – 72,300ha Lonesome Dove – $6m
April – 3800sq km Old Mount Bundey – $4.5m
April – 2700sq km Pine Hill – price undisclosed
May – 16,116sq km Alexandria Station – $110m
May – 1110sq km Hodgson River Station – $6.5m
May – 4512sq km Benmara Station – $12m
July – 5000sq km Inverway & Riveren Stations – $60m
August – 2022sq km Numery Station – $4.85m
August – 42,896ha Wyworrie Station – $4.25m
August – 6800sq km Manners Creek – $15m
September –2700sq km Tipperary Station – $50m
September – 57,560ha Florina Station – $7m
September – 2000sq km Vermelha – $18m
November – 2950sq km Singleton Station – around $4.75
December –1873sq km Ban Ban Springs Station – $10m
December – 1627sq km Bullo River Station – $15m
In 2015, 12 NT pastoral leases transacted to the tune of $215m – which, at the time, was a massive 70 percent increase.
February – 1788sq km Bunda Station – $15m
March – 60,000ha Stapleton Station – $3m
March – 2300sq km Moroak & Goondooloo Stations – $17.5m
April – 1550sq km Douglas Station – $8m
June – 4080sq km Aileron – $10m
July – 7057sq km Wollogorang & Wentworth Stations – $47m
August – 1627sq km Bullo River Station – $9.5m
August – 3080sq km Derwent & Glen Helen Stations – $11.5m
November – 8250sq km Murray Downs & Epenarra Stations – $20m
December – 9997sq km Walhallow and Cresswell Downs – $56m
December – 2700sq km MacDonald Downs – $8.6m
December – 2590sq km Narwietooma – $8.75m
HTW figures show from 2010-2014, value of sales totalled $176m.
2014 – $66.8m – nine sales
2013 – $56.8m – five sales
2012 – $24.5m – two sales
2011 – $14.6m – four sales (live export suspension mid 2011)
2010 – $12.9m – three sales (GFC & 350kg live export weight restrictions introduced).