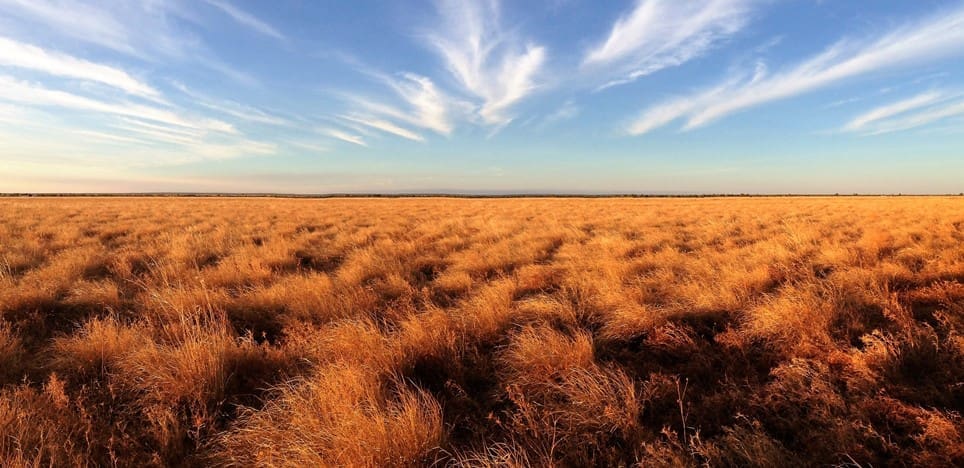 This week's property review completes a two-part series on how tightening finance and drought may impact rural property prices. Click here to view last week's first instalment.
Interest rates
AUSTRALIAN banks are facing global funding pressures which are pushing rates up, according to rural finance advisory specialist Brad Sewell from Robinson Sewell.
However, he suggested that domestic economic performance is soft and this is putting pressure on rates to remain low.
"I can't see any major rise in rates, mainly due to home loan debt being so high, and the effects higher rates would have on the economy," Mr Sewell said.
"However, fixed rates should be considered by producers if they are concerned about their ability to pay higher interest rates or if hedging is part of their normal strategy."
Martin Pentecost from the finance and agribusiness consultancy Grow Financial Group believes now is a good time for producers to look at locking-in rates.
"We have seen several of the big four make a move on home loan rates and the bank bill swap rate has been steadily rising now for the past 18 months," Mr Pentecost said.
Rabobank's regional manager for southern Queensland and northern New South Wales, Brad James is unsure whether interest rates will rise.
"Anything could happen tomorrow – particularly out of the United States – that could impact where Australian interest rates sit. Reading the markets and the subliminal messages from the RBA, I believe interest rates are steady as she goes," Mr James said.
"Recent interest rate rises are not directly driven by the RBA. Increased wholesale funding costs often drives a bank's reaction to the market and that is subsequently reflected in changes to the financial markets, as we have seen most recently."
Mr James said producers should always consider their position on locking-in rates.
"They deal with so many vagaries and having the ability to control one of their major expenses is a prudent consideration, if they are carrying any level of debt. Mitigating risk is an issue that always needs to be reviewed and reflected on in any given market."
"Producers with heavy gearing, who may not be able to sustain an interest rate rise, should consider fixing some of their debt. Those with a moderate debt, who can sustain an increase, can safely stay variable. It is a case-by-case basis and should always be discussed with your professional advisor," Mr James said.
Communication is key
It seems that most farmers are keeping their banks informed and have rolling medium term and long-term strategies in place to deal with threats and opportunities.
Mr James said it's a two-way street with his clients.
"Not only has the bank identified clients who will be impacted the most by the drought, it has approached them and asked, 'how are you going?' Ninety percent of clients already have a strategy in place, and that mostly aligns with the bank's thinking. It is rare to have opposing opinions on the best way forward with our clients. That shows a high level of sophistication among primary producers generally."
The National Australia Bank's Khan Horne agrees.
"Not only do our customers keep us informed, they give us three-way budgets, two-way budgets and actual budgets. They know where they are headed. They are well ahead of the curve."
Strong position to transact
Despite the drought, low interest rates and strong commodity prices have put many producers in a strong cash position to purchase land, and those interviewed for this week's report agree there is still plenty of confidence in the property market.
Mr Horne said interested buyers are mostly existing, local and long-term farming families.
"There will always be properties coming on to the market, people wishing to enter agriculture or the value chain and producers buying the neighbouring holding."
He said it was the circumstances that varied – from family to family, and area to area.
"While producers understand this is a tough time, they recognise they must focus on long-term projections. Recently, some clients have drawn on their farm management deposits to not only feed their livestock or to run their properties, but also to expand their holdings."
Rabobank's Brad James admitted there was a lot more caution in the prevailing conditions, but those who are in position to expand, when the seasons are good, are in the same position today.
"Generally, our portfolio has moderate levels of gearing, which is why the portfolio is in pretty good shape. So those who can carry moderate gearing always avail themselves of an opportunity to expand in any given market."
Mr Pentecost believes there is still confidence in the property market, however the banking royal commission would 'sort the wheat from the chaff.'
"Twelve to eighteen months ago, the banks' lending criteria certainly wasn't as tough as it is now. There were buoyant cattle and commodity prices and drought conditions not as widespread."
He warned that some producers would have to consolidate, pay down some debt and build equity the old-fashioned way.
"The phenomenal capital growth experienced over the past two years will slow down and producers will need to build equity instead of relying on rising land values," Mr Pentecost said.
"Producers need to remember that while cattle prices are still good and interest rates are low, there will come a time when interest rates start to rise. Crystal ball gaze and add two percent to the current interest rate, conditions remain dry and cattle prices fall by 20c/kg – will they be able to make their payments?" he said.
Mr Pentecost said while cash might grease the wheels of business, producers needed to control how they spend their money.
"They need to look ahead and consider rising interest rates, fluctuating commodity prices and seasonal conditions and sometimes the tough decision is to put the cheque book in the bottom draw and not to spend."
Khan Horne's advice to potential buyers wanting to purchase more land for expansion purchases is to stick to core business and understand your own capabilities.
"Before approaching a bank with a financial proposal for assessment, it is essential to plan. Do your research and make your own assumptions, own your numbers, own your projected cash flow and then test it out with a professional such as an accountant or financial advisor," was his advice.
"Agriculture is a wonderful long-term investment. Sometimes producers must look beyond these short- and medium-term challenges – production or prices or both – and stick to their analysis," he said.
Mr Horne said NAB took into consideration past and future cash flow projections because producers needed surplus cash to service their proposed debt.
"We examine the assumptions behind the property purchase, production prices and what is affordable."
What does the future hold?
While there are too many local, domestic, and global factors to predict, Brad Sewell believes the property market should remain stable for the foreseeable future.
"People say during drought that they have had enough and want to get out, but when the good times come they want to stay in. I believe we will see a continued steady flow of properties being sold into the future, as we have seen in the past."
Martin Pentecost fears the tough conditions could mean an exodus.
"When the drought breaks, I think we can expect to see more places come onto the market because a good number of producers have had enough. I remember conversations of family friends in the 80's drought, and many parents advised their children to leave the family farm, move to town and get a profession. I fear that might be repeated and that we might lose another generation to farming."