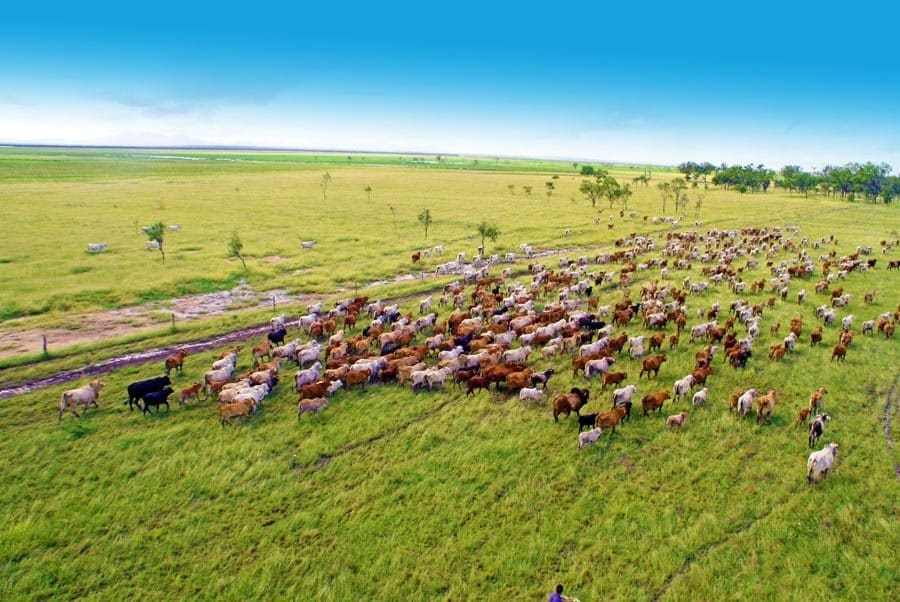 QUEENSLAND livestock producers holding Grazing Homestead Perpetual Leases (GHPLs) are being urged to consider converting to freehold before June 30, when costs are expected to rise.
In July 2014, the 20-year-old Land Act was changed to provide better pathways to freehold title for Queensland leaseholders.
According to a spokesperson for the Department of Natural Resources and Mines, 922 of the 6298 eligible leases have now been converted to freehold.
"That includes 242 leases in the 2014-15 financial year, 545 in the 2015-16 financial year and 135 so far in the 2016-17 financial year," he told Beef Central.
Queensland state farm organisation, Agforce's rural property valuer John Moore said it was important that landholders received sound advice about the pros and cons of converting their GHPLs, in order to make an informed decision.
"Landholders must have all the facts so they can decide whether or not to freehold. There will be some landholders who believe they can do something more beneficial with their money. Others need to be reminded that this opportunity is available still, and is worth considering," he said.
National Australia Bank's head of agribusiness for Queensland and the Northern Territory, John Avent, said there was no doubt freeholding added security to a landholding.
"If you can control a piece of land or some country, you can control your own destiny. However, each landholder should consider the commercial cost of freeholding versus maintaining a lease," he said.
Pat Lyons from the Emerald regional office of Taylor Byrne has extensive experience in valuation across Central and Western Queensland.
He believes anyone given the opportunity should take up the offer to freehold their country.
"It is certainly more attractive to freehold, however it is not being reflected in property prices. There should a price differential between freehold and leasehold properties and over time it might play itself out, as more properties freehold and there is less leasehold available."
Mr Lyons said anyone who has been able to afford to convert appears to have taken advantage of it.
"Many landholders who hold a GHPL are paying them out to freehold, before taking their properties to auction. That's why it is difficult to tell whether there is an impact in the marketplace," he said.
Does freehold equal higher property prices?
Do property values increase when they are converted to freehold? Not always, claims Brad James, Rabobank's regional manager for Southern Queensland and Northern New South Wales.
"In the last decade, freehold and leasehold land have traded for a similar value. Not in every case, but in many cases," he said.
"But you have two identical parcels side by side – one is freehold, the other is GHPL. Buyers would always choose the freehold property."
Mr James said banks use comparable data to show the value of a GHPL compared to its peer properties.
"You don't always exclude freehold properties from the comparable data, but you would certainly take into account any variations between the two."
Mr Moore agrees there is no clear market evidence to show a price differential between freehold and leasehold land in Queensland, however there is certainly more buyer interest.
"Freehold land gives landholders more security in their most valuable asset – they not only own the land, they own the improvements. The other reason for converting is to move away from rising rental payments," he said.
A spokesperson for the Department of Natural Resources said the annual rent was calculated on a percentage of the land value.
"The minimum rent is indexed annually, with the new minimum rent coming into effect from July 01 each year. The annual rent is capped at no more than 10 percent above the previous year's annual rent."
Taylor Byrne's Pat Lyons said rents may be capped, but the potential is there for rents to increase further, especially with property prices rising rapidly.
"Unimproved values follow property prices. The better grazing country in Central Queensland could rise by 40 to 60pc in market value, so with the prospect of rising rents, now is a good time to lock it in and pay it out."
Mr Moore agrees that increasing rents are a factor to consider.
"For example, if a beef cattle property lifts in value by 20pc, rents will rise accordingly. Even though they are capped at 10pc a year, the rent will lift every year until it reaches the new unimproved value."
Mr Moore said the cost of converting a GHPL is around 25pc of the unimproved value, so freeholding is a cost effective option.
"If a landholder wanting to convert a lease puts the cost of finance at 6pc, then it is essentially cost-neutral, as the rent paid is similar to the finance figure. Over a 10 to 15 year period, assuming that rents rise and finance stays much the same, then there is a real cost benefit to making the change."
However, Mr Moore admitted the most financially challenging to convert are bigger Central Queensland holdings where they have very high dollar per hectare unimproved values.
"It might cost those landholders $500,000 to convert, and that's a lot of money out of their cash flows. The unimproved market follows the improved market, so we are likely to see a 20 to 30pc lift given strong rural property prices. We have already seen unimproved value rises similar to those figures in some areas of Queensland."
"The more secure the tenure a producer has over their land, the more reliance a financier can have on that security"
Rabobank's Brad James said from a mortgagee's point of view, the more secure the tenure a producer had over their land, the more reliance a financier can have on that security.
"That can increase the borrowing capacity – assuming the cash flow is strong. That is the key. The number one criterion for borrowing is what debt can the cash flow from that property service, in order to freehold? Secondly, is there enough collateral or value in that leasehold to convert to freehold?"
John Avent said NAB would look at any request to freehold, and help fund it based on commercial realities.
"Many people have been on the land for generations and while every case is a different financial situation, if we can help them achieve their goal of freeholding, we will certainly do that."
He said landholders were showing increasing interest in freeholding in order to gain control of their major asset.
"However, it is advisable to seek professional advice from accountants, lawyers, banks and financiers. Early engagement is absolutely crucial in getting it right."
Queensland landholders wanting to freehold can expect to pay $261.70 to lodge an application with the Department of Natural Resources and Mines.
Mr Moore said it will be a lot cheaper for landholders to lodge for freehold before June 30 this year, because if unimproved values rise next financial year, the calculation will be based on the new (higher) unimproved value.
Click here to access an earlier column on freeholding issues in Queensland