This week's property review follows-up on our earlier column question: Does a lack of access to financial records harm sale prospects?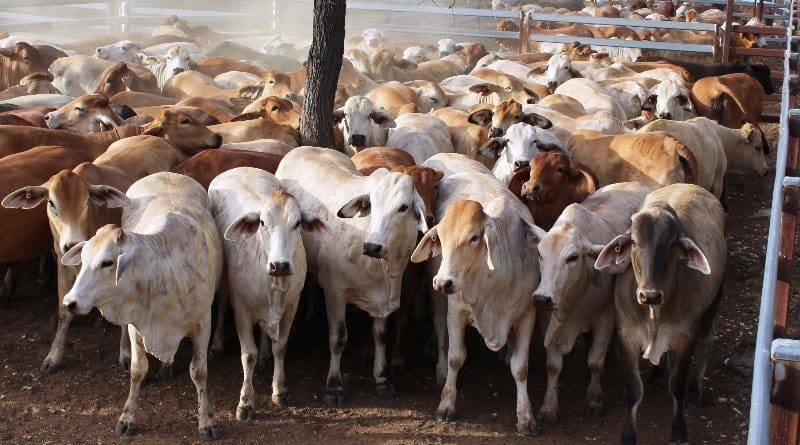 THE devil might be in the detail, but how much detail is required for vendors to maximise returns from a property sale?
This week we follow-up on our earlier column on the topic exploring the extent and type of financial detail a typical vendor or buyer might be looking for.
When it comes to selling a pastoral property, advisor Michael Vail from Tre Ponte Corporate believes all businesses should take at least two to three years to get their business 'sale-ready', including presentation of assets and tidying-up the balance-sheet.
"If the vendor is under pressure financially, this ideal situation may be impractical. A 'fire-sale' usually leads to a discount on asset price," Mr Vail said.
"Vendors should always be well-prepared and financial statements should be available within two weeks of being requested."
Mr Vail said since last year, businesses lodging a business activity statement (BAS) can complete this step from their software, at the push of a button.
"Timeliness of data entry is a limiting factor. I believe the prospective purchaser must be allowed to sign a non-disclosure agreement (NDA) and view the past financial and production performance of a property, prior to purchase so there are no surprises."
He said prospective buyers should be looking at anything that reduces opaqueness and assists in decision-making. Examples include:
Profit and loss statement (P&L)
Balance sheet
Livestock schedule from within the signed income tax return for 10 years
Paddock books showing livestock movement
Comments around pasture availability
Monthly rainfall
Grazing-pasture budgets and analysis
Wages books
Water-point and pipeline records
Maintenance summary records
Bore-runners book
Asset-register/depreciation schedule from the signed income tax return
In terms of due diligence, Powers Financial Group agribusiness and finance consultant Martin Pentecost agrees that potential buyers should look at rainfall records and livestock sales.
"Ask what weights the owner has been getting out of his cattle and talk to stock and station agents who have local knowledge about such matters," he suggested.
Mr Pentecost said physical inspections were the best way to assess what sort of property a potential buyer is investing in.
"Look at infrastructure including cattle yards, loading ramps and fences, the availability of grass, water and dams and whether the cattle are in good condition. A well-improved property means the owner has had the capital to invest. A run-down property suggests the owner has no pride in what he is doing, or is running out of money."
Speculation by banks
Mr Vail expressed concerns that banks, under issues of moral hazard, may be speculating by lending up to 60 percent of the asking price, rather than up to 60 percent of the economic value.
"If the financier only funded the economic value and faked the prospective buyer to fund the balance of the higher risk capital, then maybe prices would not be where they are, and there will be less pain when the debts get called because few were focussing on the repercussions of risk," he said.
Mr Vail said agents work exclusively for the vendor and the terms of the agreement between these two parties should be agreed prior to signing.
"Should agents demand anything? Probably not, but they may state in their engagement letter that they would like to understand the numbers and the risks. Unless of course they have been completely indemnified by their client for any material mis-statements."
Mr Vail said every client encountered from offshore wanted to understand the past and prospective numbers and quantify the risks to their capital.
"This is normal behaviour. Contrast with the salivating neighbour, looking over the fence for the past twenty years, who probably knows his coveted target better than he does his own piece of land."
He said transparency of the production numbers in the livestock schedule within the signed income tax return, the paddock books and shearing tally and wool-book records gave verification, and should not impinge upon the privacy of the vendor.
"All other movements in operating costs are variable or fixed in the short-term, and usually known or benchmarked somewhere. The important number is not net profit, but the operating profit or (after tax), as that is the amount available to pay debt and dividends. All private expenses have usually been added-back at that point, and the accounts normalised."
Agribusiness lawyer Bill Loughnan from Thynne + Macartney doesn't believe the price realised for a property is impacted by a lack of preparation of financial statements.
"Vendors can call for expressions of interest, which effectively means they are not prepared to put a price on their property, prompting buyers to reveal what they are prepared to pay. Auctions are the more normal course of action, with vendors entitled to set a reserve."
Mr Loughnan said he identifies issues of concern for potential buyers.
"Are there any fencing disputes or conduct in compensation agreements with mining or gas companies, for example? Most graziers will make their own carrying capacity assessments of the country, but they do want to know what they are walking into."
And Mr Loughnan said his job was to also to keep clients 'out of gaol'.
"I don't mean that literally. As part of the auction process, the selling agents produce an information memorandum and may say the sale includes 8000 breeders. That is an indication of the current stock numbers. It is not an indication of what the year-to-year carrying capacity is."
"The vendor doesn't provide his financial statements for the last five years and the potential buyer doesn't ask and the industry seems to work quite well on that basis."