MINING magnate Gina Rinehart has arrived as a significant player in the Western Australian pastoral industry this year, but that exposure has moved in a dramatic new direction this week following her first land and beef cattle investment in Eastern Australia.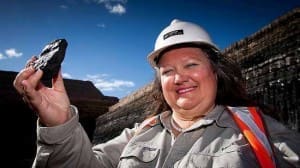 Pastoral Properties (NSW), a company associated with Hancock Prospecting, has completed an agreement to buy Dubbo district grazing properties Boogadah and Caigan, near Mendooran, from businessman Paul Saltieri. It's been suggested the purchase price was about $25 million.
Perhaps more significantly, the deal also include Mr Saltieri's Greenhills Wagyu cattle herd, numbering about 3000 head, and including 1600 elite Fullblood females. It's possibly the world's second largest Fullblood Wagyu herd outside Japan, after the Australian Agricultural Co's operations at Surat.
The transaction was being widely discussed across the Wagyu industry community on Friday. The deal is notable for two main reasons. It represents:
the first extension by Hancock Prospecting's growing beef cattle business outside of WA, into Eastern Australia, and
a major departure in the company's genetics and meat quality focus, from extensive 'commodity beef' produced in marginal regions of WA into the high quality premium grainfed end of the Australian beef industry. It is difficult to find any strategic relationship between the WA cattle business and the Greenhills investment, as employing Greenhills Wagyu herd bulls in the Pilbara/Kimberley operations would appear most unlikely.
The purchase represents possibly the largest Fullblood Wagyu herd transaction in Australia's history – roughly twice the size of the Australian Agricultural Co's $10 million purchase of Chris Walker's Westholme herd in 2006. However contrary to subsequent reports in metropolitan media today, following Beef Central's exclusive news item yesterday, it does not make Gina Rinehart the nation's second largest Wagyu producer. There are far larger Wagyu producers operating, producing F1-F3 cattle.
The Greenhills business currently turns off about 600 longfed Fullblood slaughter steers and heifers each year.
Wagyu industry sources rate the genetics contained within the Greenhills herd as equal to the best in Australia, and every bit as good as AA Co's own Westholme cattle, which serve as something of an industry 'benchmark.'
Founded in 1997 by the Saltieri family, Greenhills began with the purchase of elite 100pc Japanese Black Wagyu genetics from industry legend Shogo Takeda, from Takeda Farms, one of Japan's leading Wagyu breeders.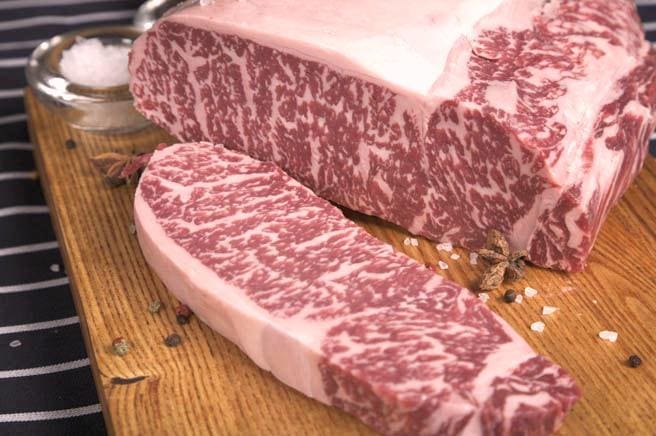 Over the past 15 years Greenhills has introduced Westholme and other proven Fullblood genetics to develop a herd that consistently delivers a premium product for customers, the company's website says. Genetic selection has focused on crossing genetic lines with a proven record of delivering superior marbling and fat colour results with genetic lines that demonstrate enhanced maternal capabilities (an ability to produce milk) and notable physical structure in terms of growth and frame.
A second Greenhills property of the same name near Mossvale in the NSW southern Highlands is not included in the Hancock deal, Beef Central understands, however Wagyu industry sources suggest Hancock would 'buy more grazing land for Wagyu production if it needs to.'
Greenhills is closely engaged in the highly successful Cabassi & Co branded Wagyu supply chain, which specialises in Fullblood beef sold into premium food service sector export and domestic markets.
The cattle are typically fed for 450 days at specialist Wagyu feeder, Geoff Willett's Maydan feedlot near Warwick, in southern Queensland, and processed at Northern Cooperative Meat Co at Casino.
Cabassi & Co Wagyu have won a string of premium branded beef awards across NSW, Victoria and Queensland over the past five years. Greenhills has supplied cattle that have won gold medals under the Cabassi & Co VIP brand at the Sydney Fine Food Branded Beef Awards for the past five consecutive years.
Rinehart's 'Mining to Dining' strategy
Earlier this year, Gina Rinehart's Hancock Prospecting made a series of large grazing property investments in WA's arid northwest.
In July it took a 50 percent stake in Liveringa and Nerrima Stations in the Pilbara/Kimberley, forming a joint venture with Milne AgriGroup under the business name, called Liveringa Station Beef.
A completed deal is said to be 'just weeks away' for purchase of four other Kimberley stations, Moola Bulla, Mt Amhurst, Beefwood Park and Shamrock Station. Once that deal is completed, Ms Rinehart is expected to control a substantial cattle herd of around 150,000 head.
Liveringa Beef includes an abattoir at Waroona in the state's south-west.
In November, Hancock Prospecting Ltd announced plans to spend nearly half a billion dollars on a dairy venture in Queensland, called Hope Dairies. Controlled by Ms Rinehart's closely-held Hancock Prospecting Ltd, Hope Dairies is seeking to acquire about 5000 hectares of farmland in southern Queensland, and is targeting first production in the second half of 2016.
Hancock Prospecting's recent acquisitions represent another development in the so-called 'mining to dining' boom, a term coined when fellow billionaire mining magnate Andrew Forrest bought WA's Harvey Beef abattoir in May, plus earlier grazing acquisitions in the state's north.
The Harvey Beef business also includes an abattoir in WA's south-west, the only one in the state accredited to send boxed beef to China.