UK-based Thames Pastoral Co has elected to sell its large Northern Territory cattle properties,  Tanumbirini Station and Forrest Hill, in what will amount to the first serious test of extensive northern cattle property values for 2018.
With a carrying capacity of around 42,000 adult equivalent cattle, the aggregation could realise some serious numbers.
The Northern Territory has been one of the grazing industry's property 'hot spots' over the past two years, with a string of high-profile, large scale transactions.
The Thames Pastoral holdings could appeal to a wide variety of buyers, from Australian and international institutional investors to established pastoral companies and high net-worth private cattle producers.
Thames Pastoral is the Australian subsidiary of London based investor Insight Global Farmland Fund Ltd. It bought breeding property Tanumbirini in its first Australian investment in 2012, from Sterling Buntine's Baldy Bay Pty Ltd.  The property was originally passed in at auction on a vendor bid of $30 million, before being negotiated privately afterwards for a price understood to have been around $35 million.
Just over 5000sq km in size, Tanumbirini is safe breeding country located to the east of Daly Waters on the Barkly Tableland, north of Beetaloo, in an area noted for its relatively reliable rainfall.
The second property, Forrest Hill, is a smaller 54,000ha backgrounding holding located on the Stuart Highway, directly south of Larrimah on the northern boundary of Kalala. Forrest Hill was purchased by Thames Pastoral in late 2013 for $6.4 million, including stock.
Exceptionally well set up for backgrounding work, Forrest Hill is designed as a depot for cattle bred on Tanumbirini, heading for live export out of Darwin. Its location close to the bitumen provides all weather access, allowing the owners to target the premium January-February live export wet-season supply period.
Thames Pastoral has invested heavily in both properties since taking up ownership six years ago, with major improvements to fencing, waters, yards and other infrastructure. These projects have lifted carrying capacity and made both properties easier to manage.
The company apparently has other investment opportunities it now wishes to explore, and sees the current timing as ideal to divest its NT cattle interests.
As these photos taken earlier this week illustrate, the properties will present in exceptional condition, carrying a big body of fresh feed, after January rainfall totalling almost 600mm. This, in itself, presents the possibility of buyers from parched areas of Queensland looking to buy northern country for feed value.
Colliers International's Rawdon Briggs has been enlisted to offer the holdings in one parcel, through an expressions of interest process, on a walk-in, walk-out basis.
"These assets represent the largest offering for sale in the Northern Territory today," Mr Briggs said this morning.
"Capital expenditure on the properties by the vendor has focused on significantly increasing the number of new watering points and associated fencing to allow managers to utilise pastures on both properties optimally," he said.
Heavy investment has also been made in genetics, producing a good quality high-content Grey and Red Brahman herd.
The scale of the offering combined with the large breeder herd and all-weather export delivery onto the Stuart Highway provided the opportunity to hit peak price points every year during the wet season, Mr Briggs said.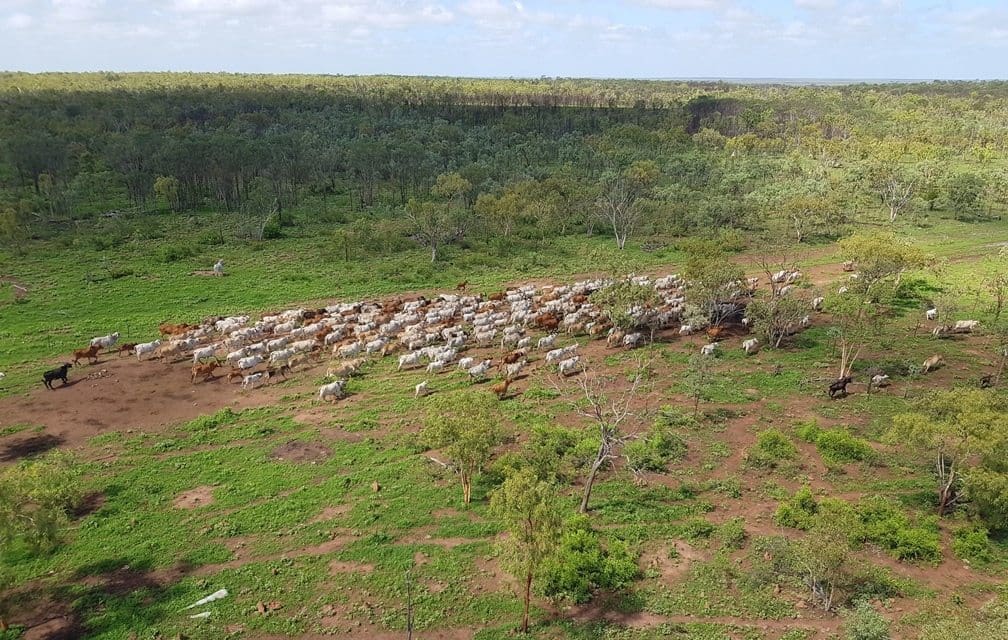 The Tanumbirini sale process will be one of the first to be exposed to the Federal Government's new foreign investment regulations announced yesterday, where all agricultural property exposed to potential foreign purchase must be advertised extensively to potential Australian buyers beforehand (see yesterday's report).
A formal international expressions of interest campaign will start on 12 February.
Contacts: Colliers International's Rawdon Briggs, Head of Rural & Agribusiness and Ben Forrest Associate Director of Transaction Services Rural & Agribusiness.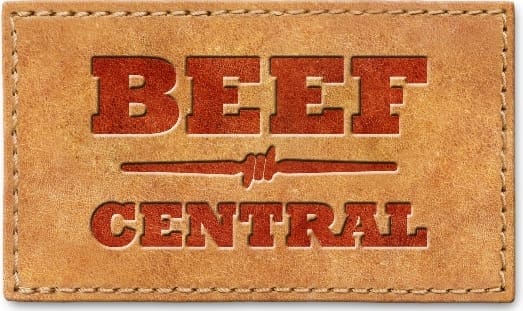 Beef Central's property coverage reaches more than 70,000 regular readers across Australia, and a surprising number based overseas. Weekly property reviews are sent to subscribers each Tuesday. Click here to receive your free property news alert.