Danny Thomas joins LAWD
NT's Andy Gray departs Nutrien
JLL growing its agribusiness team
Russell Wolff heads 'home' to Emerald
Danny Thomas joins LAWD
PROMINENT rural property industry identity Danny Thomas has joined the growing specialist valuation and transaction firm LAWD, formed in June last year.
Mr Thomas is an expert in the rural real estate business who stepped down from CBRE Agribusiness in December, after almost nine years at the helm.
At the time he told Beef Central he wouldn't be rushing into anything new – planning to hold his counsel and seriously consider his next step.
It wasn't long before industry players suggested Mr Thomas would be joining his former colleague Col Medway who left CBRE last year and established LAWD.
Mr Medway, who admitted at the time an offer was on the table, said Danny Thomas's appointment was significant and he was delighted to have him on board.
Mr Thomas joins LAWD's latest recruit, Brisbane-based Simon Cudmore –who also previously worked for CBRE Agribusiness. Mr Cudmore will oversee Queensland and northern New South Wales.
LAWD is chaired by seasoned agribusiness executive John McKillop, who last year stood down from chairing CBRE's Pacific Agribusiness group. Mr McKillop last November took over from Don Mackay as chairman of the Red Meat Advisory Council.
Others to leave CBRE recently include New South Wales' Ian Robertson and Tim Corcoran, and Brisbane-based Josh Ledingham.
In October last year, CBRE's Richard Royle followed suit, joining forces with Deborah Cullen (who has a background in prestige residential property) to form a new boutique property agency specialising in luxury residential, lifestyle, rural and agricultural assets.
Two years ago, three leading rural specialists from CBRE's Queensland agribusiness team – Geoff Warriner, Chris Holgar and leading Townsville-based valuer Peter Honnef – jumped ship and joined Jones Lang LaSalle after expanding its Australian agribusiness services platform to include rural property sales.
In 2018, Victorian CBRE selling agents James Beer and Duncan McCulloch moved to Colliers International.
Earlier this year, CBRE's Melbourne-based Shane McIntyre (servicing Victoria and southern New South Wales), was joined by David Goodfellow, one of Australia's leading agribusiness professionals, who was recruited by CBRE to head its agribusiness team following the departure of Danny Thomas.
Mr Goodfellow has held leadership roles with some of the country's biggest agribusiness investors, including CEO positions with Rifa Salutary, Paraway Pastoral Co and AustOn Corporation, the Australian-based operating arm of Ontario Teachers' Pension Plan.
Earlier he served as group general manager for Elders Rural Services, Australia.
NT's Andy Gray departs Nutrien
Knowledgeable northern Australia rural industry expert Andy Gray has left Nutrien Harcourts, formerly Ruralco Property Territory Rural, Darwin after 12 years.
Mr Gray's experience in the Northern Territory rural, pastoral and agribusiness divisions spans 30 years – specialising in livestock sales, large-scale pastoral operations and high-end marketing.
Mr Gray is reportedly on 'gardening leave' after his position was made redundant.
Perth-based Glenn McTaggart who oversees Nutrien Harcourt's Western Australian rural property sales will add the Northern Territory to his portfolio.
JLL growing its agribusiness team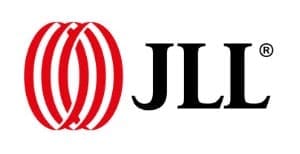 JLL has expanded its agribusiness team, employing James Mitchell and Monty Ryan.
Mr Mitchell joins the executive team after recently completing a Bachelor of Business majoring in agribusiness at Marcus Oldham.
Mr Ryan, who has been employed as an analyst, brings to the table previous experience in corporate agribusiness and is in the final stage of completing a Bachelor of Economics at the University of Queensland.
Russell Wolff heads 'home' to Emerald
Elders has appointed seasoned rural specialist Russell Wolff to its Emerald office in Central Queensland.
Mr Wolff has spent the last 26 years working for Ray White Rural and has been involved in a number of significant sales through Central, Western and Northern Queensland and in the Northern Territory.
Mr Wolff said he was excited to be returning to Emerald where he started his sales career.