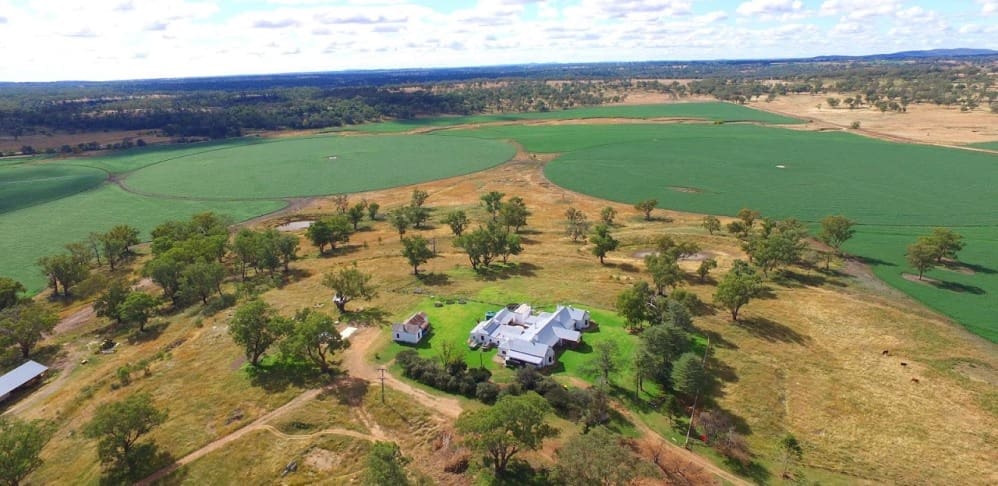 ONE of the best backgrounding, fattening, breeding and dryland cropping properties in the prized Inverell district of northern NSW has been purchased by Queensland cattle producers John and Susan Hendry, to expand their 'Native Angus' operations.
Arrawatta Station and the adjoining Commerang (also known as Penrose) were secured for around $13 million in an off-market transaction handled by Bob Jamieson Agencies, with CBRE Agribusiness involved in the sale of Penrose.
The two picturesque properties are situated on the Macintyre River, 15km north of Inverell in the Northern Tablelands region.
Spanning 1335ha, the country on Arrawatta rises from alluvial river flats to arable red and brown basalt soils to lightly timbered, undulating grazing lands.
There is more than 50ha of pivot irrigation over three sites, plus 538ha of fertile, contoured cultivation, with the balance comprising lightly timbered to open grazing land supporting 550 breeding cattle.
Water security is a feature with an 8km Macintyre River frontage, 32 dams, a reticulated trough system and a 452 megalitre unregulated river water allocation.
The Arrawatta portion last traded in December 2017 for around $6 million when the Mitchell family sold it after 60 years of single family ownership. It was purchased by a consortium (led by Moree's Richard Dillion) who decided to sell after a three-year partnership agreement.
Native Angus
Incoming purchaser John Hendry is one of a handful of 'Native Angus' breeders in Australia, and is also a director of the Native Angus Preservation Society.
He explained the term native cattle is used to cover any breed which originated in the United Kingdom and at one time, the the heritage-based Native Angus were on the Rare Breeds Survival Trust's critically endangered list.
Native Angus, sometimes called Heritage Angus, are direct descendants of Aberdeen Angus cattle from Scotland, and carry no genetics from other imports from the US or Canada, for example. Supporters say the low birth weight, early maturity and easy doing attributes of Native Angus lend themselves to finishing on grass. Reducing the frame size of larger Angus derivatives without compromising beef quality opitmises efficiency and sustainability, they say.
Several years ago, Mr Hendry imported 62 Native Angus embryos from Scotland and he currently has a small herd of 28 head.
"With growing interest in grassfed and finished beef, we decided to move the cattle from our country east of the tick line to higher rainfall country where it grows better grass," he said.
Extensive improvement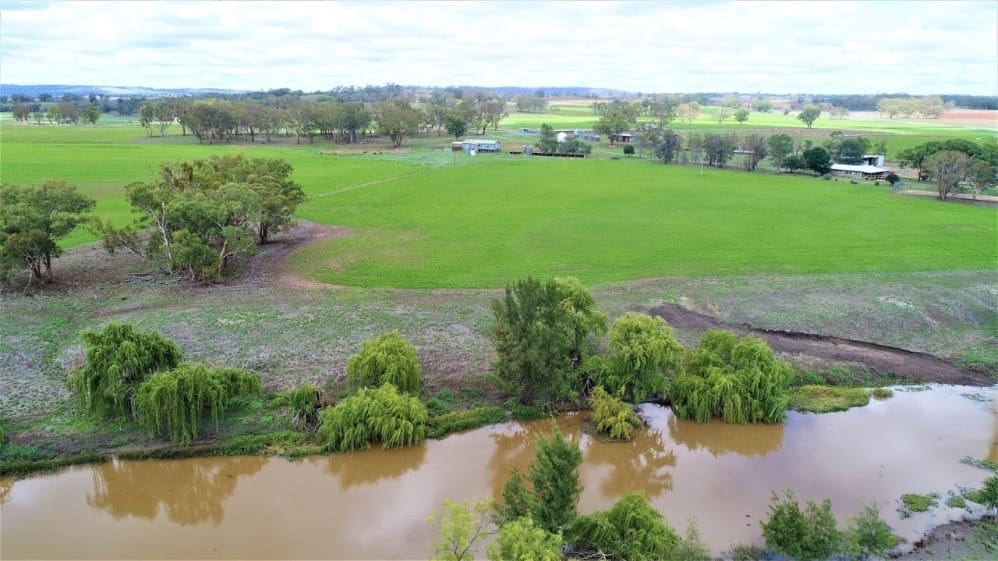 The prized neighbouring Inverell asset, Coomerang was renamed Penrose in 2016 by Tim Merrick when he purchased the holding.
"It is a beautiful property that I renamed in honour of my grandfather," he said.
Coomerang, pictured above, has been extensively improved over the last four years and features a 999 head cattle feedlot built as insurance against drought.
It is believed the country once formed part of Arrawatta Station and Mr Merrick is delighted that the two properties have been put back together.
Gold Coast-based Mr Merrick and his family are now planning to purchase another property closer to home, around Lismore on the NSW north coast.
The new owner, Mr Hendry, has reinstated the original name Coomerang to the 529ha property, that is suited to cropping and fodder, backgrounding and finishing.
The property is capable of running around 600 heifers, with additional backgrounding when seasonal conditions permit.
Coomerang carries extensive basalt soils, an excellent water supply and immediate production, with the sale including a new season 240ha oat crop.
The country rises from alluvial river flats lining the Macintyre River through to gently undulating cropping comprising black self-mulching basalt soils to lightly timbered hills.
Water is secured by 4km of Macintyre River frontage, 14 megalitres of Inverell Water Source Entitlement, and a bore.
It is understood the Hendry's paid about $9 million for Arrawatta ($6741/ha) bare, and north of $3.5 million for Coomerang.
The couple is also keen to implement their regenerative farming practices on the new property – which means no fertilisers and pesticides, and horses will help move the cattle instead of motorbikes.
The Hendrys have employed former Macintyre Station managers Tony and Fay Keyte to run the new operation. The couple has 46 years' experience and will supervise the growing of the grass, the genetics and the handling of the Native Angus cattle.
Recent Inverell district sales
Last month, the 1596ha historic blue-ribbon grazing enterprise Inverell Station, 5km from Inverell, returned to the descendants of the original owners for around $14 million.
And in May, the 1366ha Moseley Dene aggregation, close to Arrawatta Station, sold for around $13.5 million ($9883/ha), setting a district record.
Situated on the Macintyre River, the property is considered to offer the finest soils in the region and has little, if any, unproductive country.