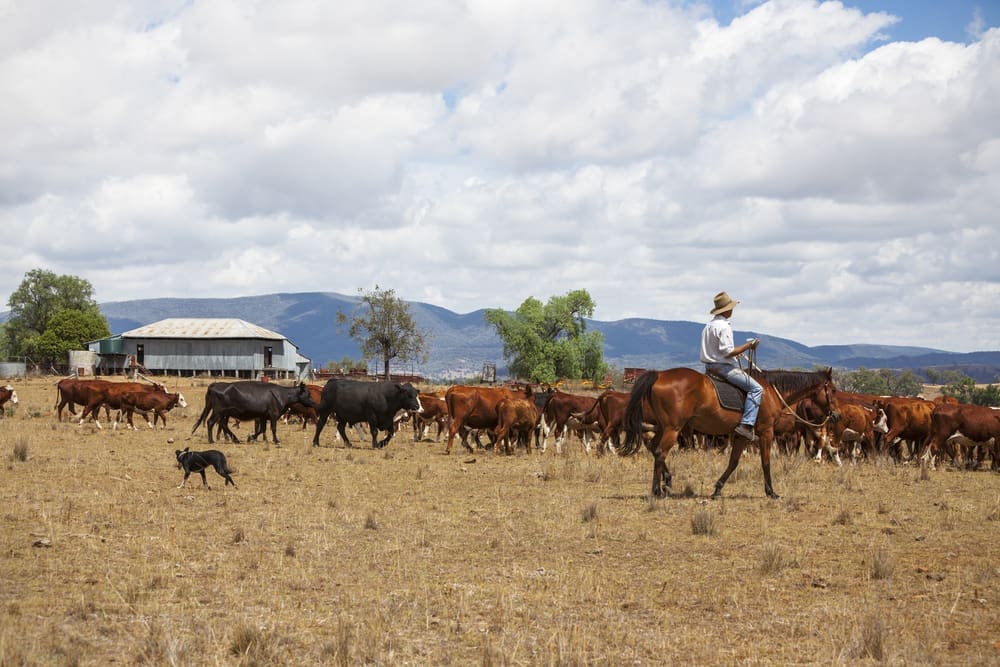 MAJOR rural lenders have long had rules in place requiring agricultural borrowers to pay for independent property valuations for their bank every three years.
But, anecdotally at least, these rules haven't always been actively enforced.
The cost of independent valuations can easily run into thousands or even tens of thousands of dollars depending on a property's size, nature and location.
Clients with long histories of responsible lending and good relationships with their banks have not always been required to stump up this cost, particularly when a three-yearly valuation is likely to be of little consequence or importance to their lending position with the bank.
However, talk has been growing in rural circles that such leniency may be less likely in future as an unintended 'fallout' of the scrutiny rural banks are now facing under the Turnbull Government's Banking Royal Commission.
There are concerns the outcome will be banks taking a more heavy-handed approach to applying the three-yearly valuation requirement in future, and more rural producers having to spend thousands of dollars every three years on property valuations, regardless of how strong their lending position.
Central Queensland cattle producer and Cattle Council of Australia President Howard Smith said forcing producers with strong equity and cash flow positions and responsible lending histories to foot the bill for regular valuations every three years would collectively cost the industry "millions and millions of dollars for no real direct benefit".
In his view, valuation requirements should be based on a risk-assessment process, not a mandatory, blanket three-year rule for all.
He said he also understood that banks were under no obligation to share a valuation outcome with the client who paid for the valuation.
"99 percent of people have operated under a system where they sit down with the bank manager, do the numbers, be conservative, and it works," Mr Smith told Beef Central.
"Now we're going to have valuations imposed on us that we have to pay for, thousands of dollars, every three years.
"If you are a high risk the bank has every right to do an independent valuation, it should be based on a risk assessment arrangement.
'if you have high equity and good cash flow, why is there a need to have a valuation?'
"But if you have high equity and good cash flow, why is there a need to have a valuation?
"The last thing you want in a drought if you're struggling is to spend money on a valuation."
Beef Central asked some of the major agribusiness banks whether their policies surrounding revaluation frequencies have changed or tightened as a result of the Banking Royal Commission.
In response NAB and Westpac said the Royal Banking Commission had not led to any change in the required frequency of valuations.
While the frequency could sometimes vary for some customers and was not fixed at three years in every single case, a three-year period was the typical frequency of required valuations and had been for a long time.
In each case the banks said that while independent property valuations were required for properties valued above a certain threshold – for example $3 million or $5 million depending on the individual bank – valuations for properties valued below that threshold in their previous valuation were conducted by banking staff trained in property valuation. These valuations conducted by banking staff were performed at no charge to customers.
Rabobank and the Commonwealth Bank did not respond to Beef Central's request for comment by our deadline.
'Value of valuations' questioned at Royal Commission
A number of expert witnesses called to give evidence at the Banking Royal Commission probe into rural banking in Brisbane in June also raised concerns about the negative impact that 'point-in-time' valuations can have on rural borrowers.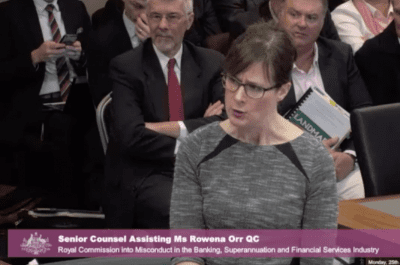 Senior counsel Rowena Orr said one of the key issues raised with the Commission by rural financial counsellors was the practice of banks initiating non-monetary defaults after conducting a revaluation of a property asset which resulted in a deterioration of the client's loan-to-value ratio.
Denis McMahon, a senior lawyer with Legal Aid Queensland, told the Commission that the cyclical nature of property values meant more importance should be placed on a business being able to demonstrate its capacity to manage debt when property values were low, rather than the actual value of a property at a particular point in time:
I find one of the problems with the – with talking about valuations and if – if the problem has arisen because of a collapse in commodity, properties are likely to come down in value because of – because of the commodity collapse. And that's not going to be a long-term thing. It will turn around when the – when the industry recovers.… if banks are tightening their lending, making it more difficult for people to sell in that, because other people can't buy, that in turn devalues the area and the whole property market becomes deflated. And the – there is no – no one wins in those circumstances, because if the farmer's being forced to sell, often they can't sell and they take years to sell….And relying upon valuations is – I think it should be more important as to the capacity of the business to manage the debt when values are low, rather than what the – the values are at that particular time.
Australian Securities and Investments Commission (ASIC) regional Commissioner for Victoria Warren Day said he personally agreed with Mr McMahon that a valuation was of limited value because it was "only a snapshot at a point of time":
You really have to question the value of them. And that doesn't matter if it's in the hands of a borrower or in the hands of the lender. A borrower will always have a very sunny side up view of what the property's worth and its prospects going forward. A lender will change its view depending on a whole range of other circumstances, depending on what it is. In fact, you know, the arguments that I've seen caused just by disagreement about valuation and the valuer, the valuer's experience, knowledge of the market, all of those – it nearly creates a fight for no reason other than just there's a document. I just really personally question the value of valuations in the first place.
In its statement to the commission ASIC said it publicly supported a recommendation of the Senate Economics References Committee Inquiry into the post-GFC banking sector that banks be required to provide borrowers with valuation reports being relied on by the bank.
Asked if banks typically shared valuations with rural customers in his experience, Chris Wheatcroft from the WA Rural Financial Counselling Service said it "did happen on occasion", but it was not normal. "The response normally is that it's just the bank's valuation."
However Mr Wheatcroft added that he felt there were times when banks helped to "carry people through" by refraining from demanding valuations at challenging times:
In Western Australia there is no doubt, at the second year of a drought with no sign in sight of it breaking, that you would not want new valuations done at the moment. Properties that are put up for sale at the moment won't sell. So the bank carries that. I'm unsure if they have to have valuations, but as I – my observation is the banks maintain that land value so that they don't default their whole book. So I wouldn't want to interfere with those processes where I think banks act responsibly. I don't have the view actually that banks, you know, don't work with farming largely. They do. The problem occurs when things go wrong, and as we've said, the timeliness. But overall, I think the issue of valuations should be generally – I think we – the bank is the one risks the money, so I'm okay – basically, you know what your value is anyway as a farmer. So it's not arguing strongly it should be – because if there – there may be an unintended consequence, Commissioner, of forcing it out into the open, in which case the bank would need to withdraw money, and I think that's – that's a risk.
The Royal Commission into banking is due to table its final report on 1 February 2019.