S. KIDMAN & Co has had a reputation for years for playing its cards close to its chest, and the company's surprise announcement this morning that its shareholders have voted to put the business on the market is a clear testament to just how securely the company's affairs are held.
Normally such developments leak onto the market well in advance of such official announcements, but there has been nothing evident in industry chatter to suggest such a move was about to happen.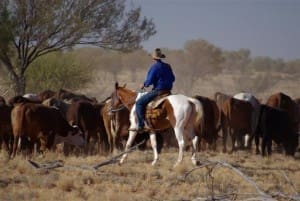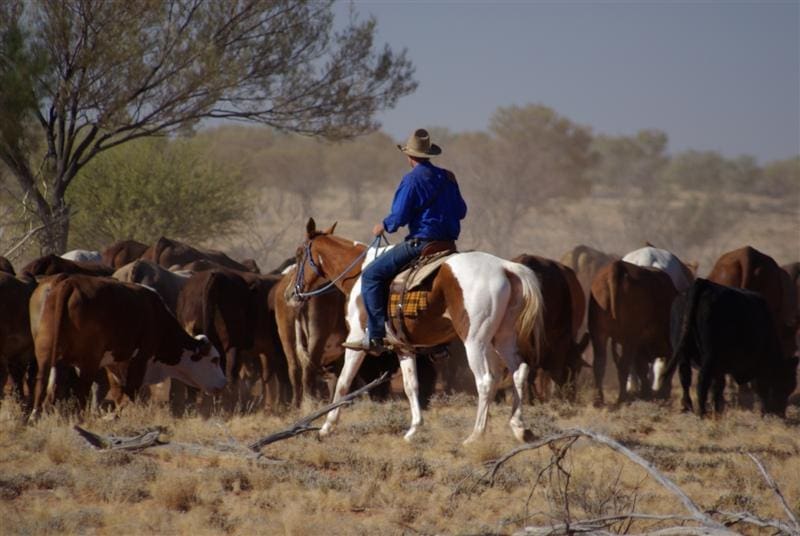 On reflection, it's perhaps no surprise that the many descendants (some fifth generation) of the legend, Sid Kidman, who have shares in the business want to access their capital to pursue their own interests.
Like all beef enterprises, Kidmans is land asset rich, but cash poor, and many of the shareholders obviously feel they can better utilise their funds elsewhere.
Collectively, they have reached today's decision (see this morning's separate story) , apparently in the belief that the business is worth more as an asset in its entirety, rather than trying to sell off some components of the business to free-up capital for a few.
Right across Australia, there will be 'back of the envelope' exercises being done this afternoon on what the assets are worth. As always, expect to see a wide range of 'guesstimates' appearing in coming days.
What can be said with some certainty is that every single large-scale beef producer across northern Australia will currently be adjusting upwards the value of their herds, and potentially, land, as against their June 30 value last year.
What's immediately apparent, only hours after the announcement, is just how sweetly timed the Kidman sale move is.
Global beef demand is booming; global beef production is stagnant, to negative; and there's almost universal expectation that cattle prices in Australia are about to rise dramatically, once we can get the drought monkey off our back.
What an opportunity for a large scale investor, either Australian or offshore in origin.
It takes decades (or in Kidman's case, more than a century) to put together prime, large-scale, integrated cattle land assets like these, and history shows they rarely come on the market in abundance like this.
Currency big factor
For potential foreign investors, there is also the consideration of currency movement. At today's rate of US76.95c, it makes S. Kidman & Co more than 25 percent cheaper to purchase in US currency terms than it would have 15 or 18 months ago.
That same currency movement has also super-charged potential future returns for Kidman livestock and meat sales overseas – even if that effect has not yet been seen in the market. Kidman's chief executive Greg Campbell has gone on the record earlier suggesting that while the A$ has depreciated perhaps 20 percent or more in the past 18 months, the beef producing sector was yet to see the full benefit of that. "We've probably received 12-14pc of that currency benefit so far, but it's going to sheet-home fairly soon, as the supply pendulum swings," he said earlier.
Here's another important consideration in the Kidman sale dynamic.
There's still an attractive level of 'potential' in cattle and beef pricing for a prospective buyer.
The cash flow which comes from higher cattle prices – only just starting to be realised now, but universally expected to gain momentum over the medium-term – takes a bit of time before it, in turn, starts to pull real estate values up.
Hence, an astute Kidman buyer, whether they be Australian, offshore, or a combination of both, might look at Kidman as a strong buy, given that the cycle has only just started to turn, and is not yet reflected in grazing land property value in any significant way.
Based on recent Heron Todd White valuation advice, while steadily improving, northern extensive land values are still well short of where they sat at their peak in 2007-08.
That would suggest that at least one potential suitor for Kidman might attempt to "strike hard, and early," to try to leverage off that relativity, Beef Central has been told.
A similar event occurred in the late 1990s when Texas-based Tejas Land and Cattle Co bought a string of large cattle assets across the Northern Territory. At a time the investments came just as the northern live export market began to take off. Tejas made a huge profit when it sold out only four or five years later, on a rapidly rising A$, and as land values skyrocketed as a result of the live trade.
Given a sale of Kidman's size and significance, it is inevitable that the sale will again stimulate alarm over the risks of 'selling off the farm' to offshore owners.
While Kidmans – like many other Australian cattle and beef businesses – has indeed attracted unsolicited foreign investor scrutiny over the past year or so, there is also likely to be considerable investor interest from within Australia itself. At this point it is impossible to speculate where the final investor pool might come from, but there is probably just as much chance of a new owner being Australian-based – at least in part – as anywhere else.
Given the example of AMP's Stanbroke Pastoral Co 12 years ago, when against overwhelming advice to the contrary, the company decided to offer the company as a single entity rather than in smaller parcels – only to see the new owners start the breakup process within weeks, at huge profit – it's inevitable some stakeholders will question the wisdom of selling Kidman as a single entity.
But circumstances change. It's a very different market today than what it was back in 2003 when AMP decided to sell Stanbroke. There is a school of thought already emerging that Kidmans is in fact worth more as a sale prospect intact, than the sum of its parts, in the current market dynamic.
Tender managers Ernst & Young will provide further insight into the sale process in about four to six weeks time, when it issues an information memorandum, and conducts some investor briefings.
The entire process is likely to take at least six months, and potentially a lot longer, Beef Central understands.