Sam Mitchell from Sydney-based Wealthcheck has paid $40 million bare for Benmara Station, an extensive breeding property on the Northern Territory's Barkly Tableland.
LAWD director Danny Thomas negotiated the off-market deal between Mr Mitchell and prominent Mungindi-based producer Malcolm Harris, who paid $12m bare for Benmara back in 2016.
It is understood Mr Harris offloaded Benmara to fund his latest acquisition, Kidman's Brunchilly Station which neighbours the family's Rockhampton Downs. The combination of Brunchilly and Rockhampton Downs has created a colossal Barkly breeding footprint of around 10,000sq km. Click here to view Beef Central's February story.
The 451,200ha Benmara features open Barkly downs and open forest country and is situated east of Cresswell and Newcastle Waters, towards the Queensland border.
It is well located to service both the northern live export market, as well as processing works on the eastern seaboard.
Estimated to run more than 20,000 head of cattle, the $40m sale price was on a land only basis and did not include any cattle.
When Beef Central reported on the 2016 sale, Benmara was offered with high quality infrastructure and ancillary improvements, and an opportunity to further develop the landholding.
At the time, stock water was provided by 27 dams, 18 bores (an additional 12 bores were not operational) and numerous watercourses.
During his seven-year ownership, Mr Harris is believed to have invested significantly into additional waters and fencing.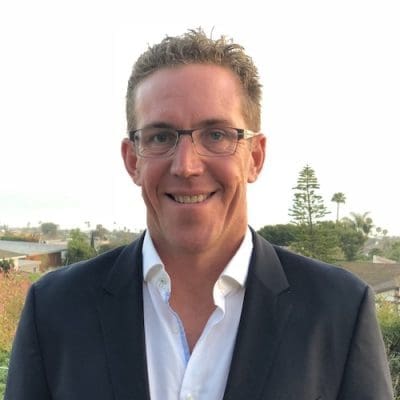 Sam Mitchell told Beef Central he had purchased Benmara Station but would not discuss the price paid or whether the property had been secured for a carbon opportunity.
"Benmara forms part of the company's northern Australia strategy and I am excited to be the new owner," Mr Mitchell said.
Wealthcheck Funds Management is an investment and property manager that sources opportunities to invest in the Australian agricultural property sector.
In September last year, it made its first foray into the Northern Territory paying $175m for the extensive grazing properties Maryfield and Limbunya in partnership with Garry Edwards from the Brisbane-based AAM Investment Group.
The landmark walk-in walk-out deal included around 50,000 head of Brahman cattle.
Prior to securing Maryfield and Limbuyna, Mr Mitchell was named as the preferred bidder who failed to settle the sale contract of the Northern Territory's 10,034sq km Walhallow Aggregation (owned by Brett Blundy) in what would have been the largest single cattle property transaction in Australian history.
The 3580sq km Walhallow Station and 6454sq km Creswell Downs are situated on the northern end of the Barkly Tableland, east of Daly Waters, 994km from Darwin Port and 1508km from Townsville.
The properties are still listed for sale on a walk-in-walk-out basis including around 61,000 head of cattle. Rawdon Briggs from Colliers Agribusiness is handling the sales process which is expected to achieve between $200m and $250m.