Central Australian cattle producers Tony and Pam Davis have negotiated to buy the 2590 square kilometre Narwietooma Station, adding the final piece to an aggregation that now gives them a continuous run of country stretching some 200km from Alice Springs along the West MacDonnell Ranges.
It is country made famous by Albert Namatjira, whose paintings of white-trunked ghost gums set against red and purple mountain ranges and sandy creek beds capture the rugged natural beauty of the unique MacDonnell Range landscape.
Mr Davis grew up in the region and has a picture of himself painting with Mr Namatijira who died in 1959.
At 19 he started out on a little block near Alice Springs and "battled away" before selling there and buying into the Top End, where he gradually built up significant holdings over the next 20 years.
In 2008 Mr and Mrs Davis sold the 5200 square kilometre Limbunya with 30,000 cattle for a reported $40 million and late last year sold the 2200 square kilometre Moroak east of Mataranka with about 18,000 cattle for a reported sale figure of $17 million.
In the past four years they have returned to Central Australia where they have assembled a substantial aggregation through the purchase of Tony's grandfather's former property Hamilton Downs, which borders the western edge of Alice Springs, and other properties further west along the West MacDonnell Ranges including Amburla, Glen Helen and The Derwent.
That left just one property in between, Narwietooma, which has been owned since its establishment in 1942 by the Connellan family, who also established and owned the pioneering Alice Springs-based air service Connellan Airways from 1939 until 1980.
Narwietooma was offered for sale by the Connellan family earlier this year. (It is understood that the property was offered for sale with the exception of a 40 square kilometre area surrounding Mt Zeil, the NT's highest peak at 1531m, which is intended for ongoing use by members of the Connellan family as a wilderness park and tourism venture).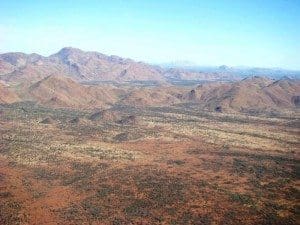 Beef Central understands Mr Davis has negotiated to buy the property for a price of $8.75 million, but the transaction is still awaiting ministerial consent before the title can be formally transferred to Mr Davis, as per the requirements of the NT Pastoral Land Act.
Mr Davis told Beef Central he was unsure of the total size of his aggregation, except to say that it was still under the 13,000 square kilometre maximum limit that NT legislation places on any individual owner of pastoral land in the territory.
The Davis' daughter and son-in-law Anna and Stewart Weir also own a similar sized aggregation of six properties head quartered around Amaroo on the other side of Alice Springs.
The family has focused heavily on improving each property they have bought with significant investments in new yards, fencing, bores, tanks and troughs and solar pumps.
Central Australia versus the Top End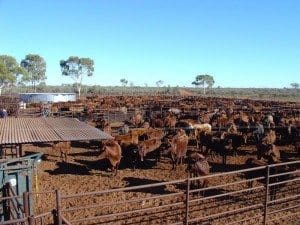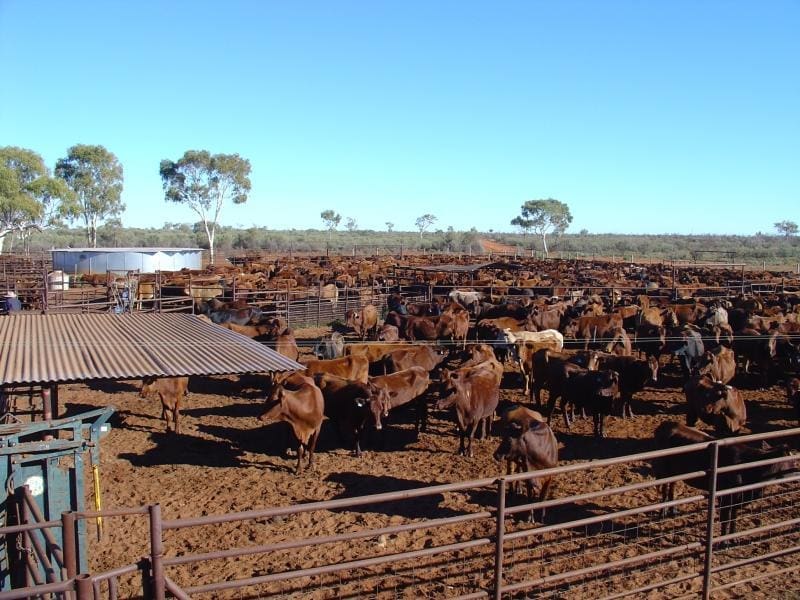 Mr Davis has owned major cattle property interests throughout the  Northern Territory but remains a staunch and enthusiastic advocate for cattle country in Central Australia.
"It is beautiful country, it is a bit of a love affair," he conceded.
While drier rainfall-wise than the Top End, Mr Davis says Central Australia is a more attractive proposition in his view due to its better market access and lower costs of production.
"It is a far safer commercial proposition, the desert," he said.
"Which people would question and say he is a bit mad that bloke, but it is.
"Running costs in the Top End are humungous. Depending on the property, between double and three times per head, but at least double.
"On the country I had it was a bit uncontrollable with natural waters and springs and rivers, so it required a massive amount of helicopter time and you haven't got control of your cattle, like if you go to the Barkly which is probably the most efficient, where you see every animal at a trough.
"In Central Australia you're very central, you have a southern market, an eastern market and a northern market, and it just breeds superb cattle.
"We're just continually trucking bullocks 650kg and over, that is what we sell, which you could not do up here in the Top End."
Mr Davis said the emergence of a strong export market for slaughter weight cattle to Vietnam in particular had made a huge difference to Central Australian cattle producers in recent years.
After unsuccessfully trying Angus bulls in a recent experiment, he said he had returned to using Santa, Droughtmaster and Brahman bulls to handle the Alice Springs conditions and to maintain full market options.
"The European breeds are where we started off, but in the bush, in the pastoral country, you need a bit of bos Indicus, they just do so much better.
"And you have got an each way market, you can go north or south, where you can't go north really with Angus or Hereford."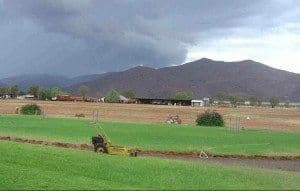 He said the Northern Territory Government's decision last year to allow diversification into multi-purpose leases, which was giving landowners improved access to the huge reserves of underground water beneath Alice Springs, was clearly driving a high level of investment interest in Central Australia, highlighted by the news of two nearby property sales this week.
Mr Davis said that it was pleasing to see cattle prices having returned to higher levels and the return to long-overdue property development investment that was now happening in the NT as a result.