Seidel family sell Buckingbong Station for $15m
Water access adds to interest in White Rock/Shannandore offer
CQ listings responding strongly to recent rainfall
Family owners sell Buckingbong Station for $15m
One of Australia's oldest pastoral holdings, the 4544ha Buckingbong Station in the NSW Riverina district, has sold for around $15 million.
Buckingbong Station, which included a second smaller 453ha holding called Oakdale, near the town of Narrandera on the Murrumbidgee River, was first settled by the Jenkins family in 1839.
Under the recent ownership of the Seidel family, the holding has been extensively developed to incorporate irrigated and dryland farming and grazing operations. The property also incorporates an historic homestead.
No buyer was disclosed, but the Australian Financial Review reported a company called Buckingbong Station was registered in February, whose directors and shareholders include Ronald and Nicola Winestock of Sydney and Nepalese-born Anil Joshi of Melbourne.
Mr Winestock is the principal of Lawndock Pastoral Co, which recently bought the 11,400ha Chinchilla district property, Auburn Station on Queensland's Darling Downs.
CBRE's Chris Davidson said a wide range of buyers were attracted to the property, including groups seeking to develop the land for edible nuts in a similar fashion to the adjoining Ferrero Orchards.
"The eventual purchaser intends to continue operating the property as a genuine mixed farm, including grazing cattle and sheep and cropping," he said.
The marketing campaign attracted strong interest from a range of high net worth individuals and institutional investors.
The sale was handled by Danny Thomas and Chris Davidson of CBRE, while Geoff Palmer of Ray White Rural, Wagga Wagga, introduced the buyer.
Water access adds to appeal in White Rock/Shannandore offer
When buyer prospects making inspections of quality Scone (NSW) district grazing property White Rock kept remarking on the irrigation infrastructure on the adjoining Shannandore property, agent Matt Shaw from Colliers did something about it.
He managed to convinced the Sydney-based owner of Shannandore to offer the property also – either as part of an aggregation, or separately.
"We think it will be a case of the sum of the two equalling more than the parts," Mr Shaw told Beef Central.
As impressive a property as 4042ac Whiterock is, the thing it lacks is irrigation, while the much smaller 1454ac Shannandore, whilst lacking scale, supports water licenses and two centre pivots totalling 80 ac.
"The water licenses and pivots on Shannandore and are the first thing you see as you drive up to White Rock," Mr Shaw said. "In combination, it represents almost 5500ac of first class well-balanced irrigation and grazing breeding and fattening country. With the secure water, the properties as an aggregation are much more attractive."
Combining the two also provides for a main homestead and smaller manager's residence.
Early inquiry has been strong with the vast bulk of interest coming from high net worth Sydney based investors who like the size of the aggregation as well as its close proximity to Sydney, Mr Shaw said.
Located in the renowned Scone district at Bunnan, the properties carry the ability to accommodate 700+ breeders within a comfortable drive of Sydney, between Scone and Merriwa.
The main homestead and gardens have been meticulously maintained to a high standard and the long verandah overlooks the valley views.
Agents are Matt Shaw of Colliers International and Gavin Beard of Landmark Harcourts Scone.
CQ listings responding strongly to recent rainfall
Recent unseasonally heavy June and July rainfall across Central Queensland has transformed some showcase property listings into a sea of green feed.
A good example is 16,000ha Rockhampton district grazing property Clifton, which has received 175mm of rain – 7 inches in the old scale – since the start of June.
The property, which includes an additional 4100ha Forestry Lease, has a combined cattle carrying capacity of about 4000 Adult Equivalents. The highly regarded holding comprises a mix of land and soil types, now carrying extensive native and improved pastures (pictured below) including buffel, green panic, Rhodes grass, seca and verano stylos.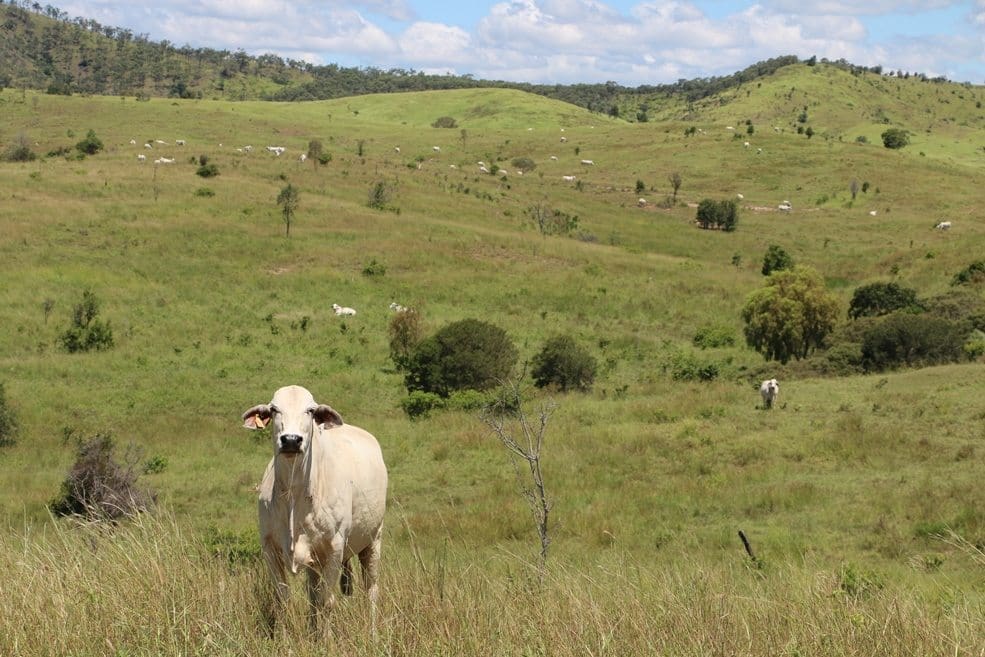 "Recent significant rain events have transformed the property providing an outstanding opportunity for new entrants into the beef industry through to existing industry participants," marketing agent Geoff Warriner said.
"We expect the seasonal turnaround to induce a new wave of interest in Clifton, given its attractions of scale and proximity to Rockhampton," he said.
Another recent strong sale which was fuelled in part by the presence of a big body of green feed was the offering of Deepbank, near Munduberra, which, attracted exceptionally strong interest and sold within three weeks of campaign launch.
CBRE Agribusiness's Geoff Warriner, Chris Holgar and Thomas Warriner are handling the sale of Clifton.