TWO of New South Wales' biggest cotton growers, Peter and Jane Harris, have paid a rumoured $380 million for a massive aggregation of grazing country in Queensland's Gulf Country, along with 70,000 to 80,000 Brahman cattle.
The sale of Mark Menegazzo's Gulf Coast Agricultural Co assets ranks as the largest agricultural land sale in Queensland this year.
It comes just 24 hours after Beef Central published its annual summary of defining sales for 2022 yesterday.
Mr Menegazzo is the son of the late multi-millionaire Queensland cattle baron Peter Menegazzo, who, together with his wife Angela, died in a plane crash in 2005.
In 2016 Mark Menegazzo parted ways with his brothers Brendan and David, and sister Debra, who continue to control Stanbroke Beef, representing the remainder of the grazing assets built up by their late father, including the 2007 takeover of AMP's Stanbroke Pastoral Co.
Gulf Coast Agricultural operates four large breeding and backgrounding grazing properties spanning 1,0701sq km in the Gulf region, with capacity to run about 100,000 head in normal years.
Via their company Budvalt Pty Ltd, Peter and Jane Harris operate a large irrigated cropping and cotton enterprise based out of Miralwyn Cotton at Carinda, at the junction of the Barwon and Macquarie Rivers in north-western NSW.
They also own Brewon Station and the Glen Acre Aggregation (comprising four farms) at Walgett, Rumleigh Station at Brewarrina, Clyde Cotton at Bourke, Moomin Station at Moree, as well as a mixed grazing operation near Dirranbandi in southern Queensland.
It is understood Peter and Jane Harris were introduced to staff as the new owners of the Gulf Coast Agriculture Co last weekend, followed by an announcement to suppliers (involved with the company) on Monday.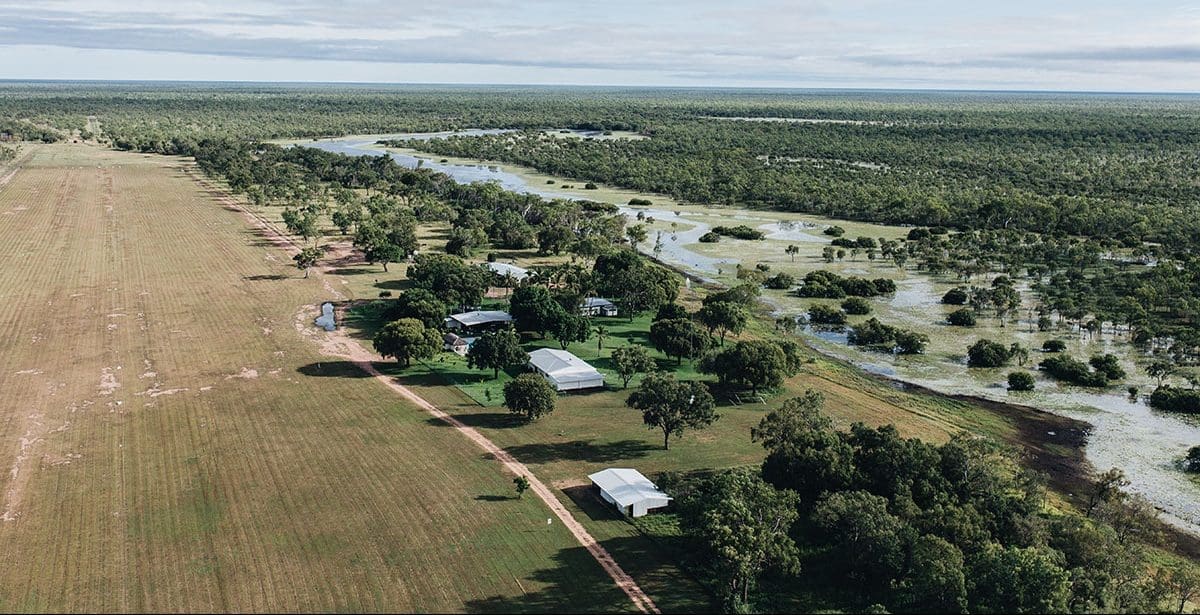 The walk-in walk-out deal included the Brahman cattle herd, extensive plant and equipment, as well as a six-seater Cessna Citation jet aircraft.
Given their background as irrigated farmers, speculation suggests that the new owners may explore farming potential on the Gulf Coast Agricultural assets, as well as extensive grazing. There has been an explosion in interest in farming along Queensland's Gulf river systems over the past two years, with a field day in Julia Creek late last year attracting more than 250 participants.
Along with other members of his family, Mark Menegazzo maintains a very low profile and is little known in industry circles.
According to its website, Gulf Coast Agricultural strives to produce the best quality Brahman cattle – bred and adapted for the tropical climate – on a large scale with enhanced genetic selection, increased performance on fertility, weight gains and temperament, and reduced mortalities.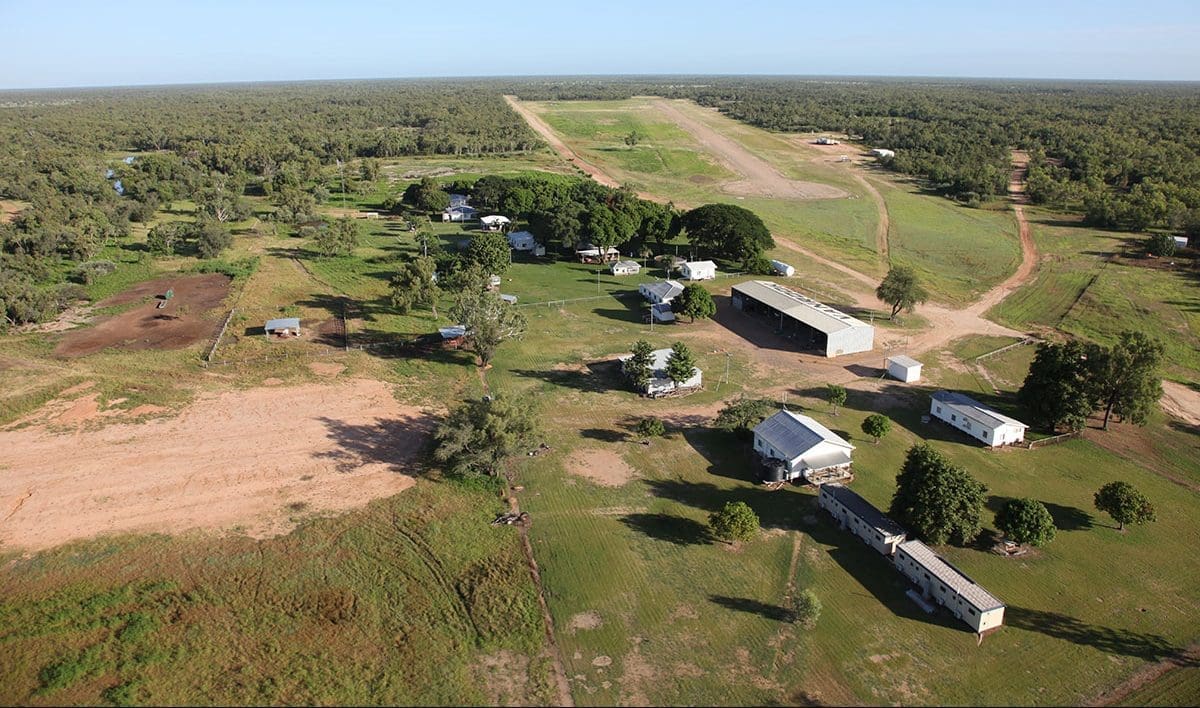 Gulf Coast Agricultural Co
Gulf Coast Agricultural Co was established in 2017, with its major holdings being Van Rook Station (purchased in 1991) and then expanded with the neighbouring properties Inkerman Station, Dorunda and Stirling-Lotus Vale.
All four are steeped in history dating back to the 1880s, and have retained the stations' original cattle brands and names.
The contiguous stations span more than one million hectares, including more than 90km of pristine coastline from the mouth of the Gilbert River extending north to the mouth of the Nassau River on the shores of the Gulf of Carpentaria.
They comprise:
590,500ha Van Rook Station, established in 1883, is one of the largest cattle stations in Queensland. Located northeast of Normanton on the Gilbert and Staaten Rivers, it is the base for most of Gulf Coast Agricultural's staff and breeding cattle, and can run around 61,700 head. Meaning 'of smoke', Van Rook is one of several stations and landmarks in the region bearing Dutch names – Staaten River and Nassau River are others – which date back to coastal exploration by Willem Janszoon in the Duyfken in 1606.
125,000ha Stirling Lotus Vale Station, established in 1883, was originally Van Rook's bullock block, separated from the main station by the Gilbert River. In 1991, it was annexed off and aggregated with the much smaller Lotus Vale Station (named after its lagoon abundant with lotus lillies) and became known as Stirling Lotus Vale. The holding has a carrying capacity of 19,600 head and fattens the company's sale steers, in addition to running the Brahman Stud.
280,000ha Inkerman Station – the second largest and most remote of the four stations. Established in 1899, it comprises Inkerman, Galbraith, Waterloo and Wynola. The property is bordered by water on three sides – the Nassau River to the north, the Staaten River to the south and the Gulf of Carpentaria to the west. It runs between 10,000 and 12,200 breeder cows.
110,010ha Dorunda Station was established in 1885 and is named after the steamer S.S. Dorunda – the first vessel to carry beef from Queensland to Great Britain in 1881. It is the smallest of the four properties and runs between 2500 and 3000 breeders. Described as a hidden oasis, the property boasts abundant pristine natural waters, the largest of which is a 20km long permanent freshwater lake fed by numerous waterfalls in the wet season.
Property industry contacts told Beef Central that current demand for large-scale Gulf grazing land was very strong, and the market had 'good depth' in terms of the buyer pool.
Several large property agencies said they were not connected with the deal, making it unclear whether there was any agency involvement, or was negotiated privately.