AGRICULTURAL fund manager AAM has completed a deal to purchase a large western Queensland grazing property aggregation for $24.8 million, with the vendor electing to re-invest a significant portion of the sale proceeds back into an AAM fund.
The deal includes the 34,000ha Mount Harden aggregation near Blackall, comprising three properties close to AAM's existing Central Western Queensland assets including Terrick Station, Moorlands, Thornleigh and Wooroolah.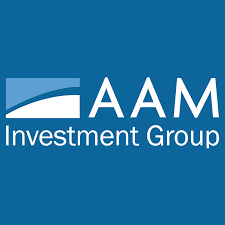 The acquisition takes AAM's total footprint in the region to 135,244ha.
"The Mount Harden Aggregation will allow us to retain a core, high-quality beef cattle breeding herd – including an 8000-head Georgina Pastoral Co Ultrablack and composite herd acquired in June 2020 – while building a large-scale sheep flock that will complement the Sunshine Farms Aggregation in the Central West of NSW," AAM managing director Garry Edwards said in statement.
Vendor – coal miner and rich-lister Tony Haggarty – paid $13.4 million for Mount Harden back in 2018. The former managing director of Whitehaven Coal also owns country in northern NSW. His Goonoo Goonoo Pastoral spans 27,000ha, including the New England's historic Goonoo Goonoo Station near Tamworth, Pera and Linton Station at Barraba, Warrah Ridge at Quirindi and Rockley near Murrurundi.
$70m fund raising, with surprising interest from farm sector
AAM's Blackall property purchase comes as the fund manager this week launches a capital raising seeking an additional $70 million for its AAM Diversified Agriculture Fund (ADAF).
Farm sector families and businesses looking to secure diversified income that still carries exposure to primary industries had shown strong interest in investment in AAM Investment Group's funds management portfolio, the group said.
Established in Brisbane in 2007, the agriculture investment specialist expects to to have more than $600 million in farmland and agricultural supply chain assets under management by 2022through ADAF, as well as its Southern Cross Poultry Fund (SCPF), Pastoral Development Trust and Sustainable Softwood Trust.
The business operates across 31 sites in five states and territories, producing beef, lamb and wool, poultry, grain, cotton and sustainably produced softwood timber. It employs more than 530 staff.
In today's statement, AAM said it was driven by an overarching philosophy of delivering income, capital growth and consistent returns through diversification of geographic location and commodities, investment in innovation, and active, precision management to sustainably improve assets to highest and best use.
AAM targets a total return of at least 12pc per annum, and its Diversified Agriculture Fund achieved a total 18.6pc in the last financial year, it said.
To date, AAM's strategy has been well received by private investors, family offices and wealth advisory groups, resulting in the accumulation of a diverse portfolio valued at $475 million. However AAM managing director Garry Edwards said the new stream of interest expressed by those already in the farm sector had been surprising.
"For example, at Beef Australia in Rockhampton in May – an event we typically attend to talk to potential vendors and new employees, not target investors – we were blown away by the level of investment inquiry we received. This came from people within industry itself wanting to invest in AAM's investment opportunities," Mr Edwards said.
"This included families and companies who currently, or have previously, run their own agriculture enterprises and have an interest in investing as a means to access a diversified off-farm income or to support succession planning."
Mr Edwards said AAM was also approached by a number of agriculture operators who had divested, retired or relocated seeking a pathway to create exposure to alternate agricultural enterprises without having to operate them day-to-day.
"To me, this says our approach is not only resonating with those from outside of the industry who are looking for returns and to diversify their portfolio, but also from experienced agribusiness operators who see value in the strategy we are using to drive capital growth and to strip away some of the risk typically associated with single-commodity, smaller-scale production enterprises," he said.
"When communicating to investors not already involved with agriculture, we talk a lot about it being the oldest asset class in the world, and fundamental to the function and health of society. But what we are now seeing is enormous interest from people who already know this, but who want access in a way that can help them stabilise returns, spread risk or remove the onus on them to take operational responsibility.
ADAF is AAM's flagship fund and following tomorrow's launch, is seeking to add $100 million in value to the portfolio, through the purchase of the Mount Harden aggregation near Blackall, plus two softwood timber supply chain businesses. These include the multi-generational NF McDonnell & Sons in the 'Green Triangle' forest region at Mount Gambier, where it processes up to 400,000t of logs each year at its Suttontown mill, and Perma-Log Timber at Narangba in Southeast Queensland.
Mount Harden vendor Tony Haggarty has committed to the investment of significant funds in the ADAF, having identified the merit of AAM's unique approach through the sales process.
"AAM is looking at the agriculture sector in a complete way. Rather than singling-out industries, it is developing an agricultural investment mix covering multiple commodities and regions, and complementing this with a commitment to invest in people, innovation and sustainability to achieve management excellence," Mr Haggarty said.
"I believe this is a unique approach which can reduce much of the risk that has typically been associated with the agriculture sector, and which will achieve returns and capital growth beyond passive increases in land values or market cycles."
"There is significant merit in this strategy, and I am looking forward to continuing my relationship with AAM beyond the sale of Mount Harden."
The latest ADAF capital raising closes on 11 November.