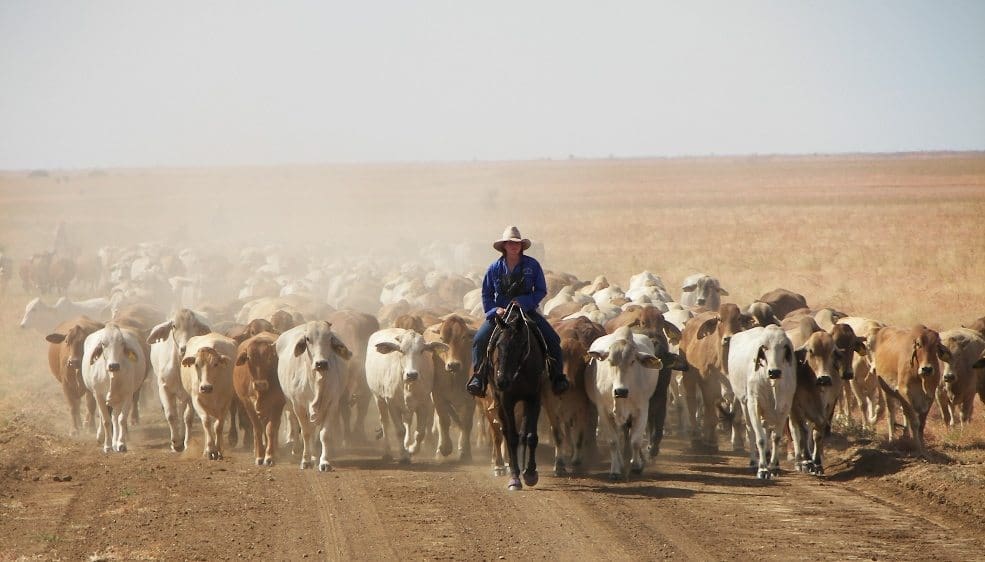 A WAVE of growth in Australia's rural sector is positioning agribusiness as the next big-ticket item for investors, with foreign and domestic buyers going head-to-head in the sales arena amid unprecedented demand for assets.
CBRE's latest Capital Markets Research Review released today highlights an upturn in investment activity in Australia's agribusiness market in 2015, with $16 billion in assets changing hands over the 12 month period.
CBRE Agribusiness regional director Danny Thomas said demand for institutional grade agribusiness assets had reached unprecedented levels.
"Agribusiness investment is the 'new black.' Foreign investors are now competing head-to-head with resurgent domestic investor demand, despite a favourable change in the $US exchange rate," Mr Thomas said.
"A new norm in beef prices has restored confidence to a large part of the sector, with a consequent increase in purchaser enquiry," he said.
Domestic buyers are being drawn from all areas of the market, including established industry families and corporations; first time financial investors; domestic HNW investors; and new/young farmers.
Chinese account for $400m in investments
In tandem with the surge in domestic interest for agribusiness assets, the CBRE report also highlights a surge in the level of Chinese investment during 2015.
While at less than 10 percent of overall foreign investments in the sector – accounting for significantly less than US and European investment in the Australian rural market –  there was a notable uptick in transaction activity from Chinese groups to circa $400 million in 2015, the report suggested.
The most notable transaction was the reported $280 million sale of Van Diemen's Land Co, comprising 25 dairy farms over circa 20,000ha of land in north-west Tasmania, to Moon Lake Investments – owned by a Chinese billionaire. Another was the $47 million sale of Wollogorang Station in Queensland's Gulf country.
"Foreign investors are particularly focused on large-scale opportunities, with the most 'in-demand' sectors being beef – both in northern and southern Australia – edible nuts, irrigated row cropping, dryland cropping and dairy farms," Mr Thomas said.
The report shows organics, nutritionals and seafood are the hottest post-farm gate sectors, and the rapid increase in the value of tradable water entitlements in southern Australia is also drawing significant investor interest.
Mr Thomas said the pace of investment in agribusiness was expected to gain further momentum in 2016.
"In the current climate, farms (for US dollar investors) are looking cheaper, which will inevitably have a positive impact on the level of investment interest," he said.
"The commodity price outlook also remains relatively favourable, which will further underpin demand in the sector."
Click this link to access the full CBRE research review.