FUND manager AAM has confirmed its purchase of the cattle associated with this week's Maryfield-Limbunya property transaction in the Northern Territory, together with long-term grazing and farming rights.
The agreement, on a walk-in, walk-out basis including around 50,000 Brahman cattle, was carried out through the AAM Diversified Agriculture Fund, AAM managing director Garry Edwards said.
The transaction encompasses two property assets, the 147,300ha Maryfield on the Barkly Tableland and 521,883ha Limbunya in the Victoria River District.
As reported in this earlier story, the land component was bought by Sydney-based fund manager Wealthcheck, making its first investment in the NT.
The assets would become part of the next step in AAM's northern beef cattle supply chain expansion and farming development strategy to increase its NT-based breeding herd, Mr Edwards said. They would also enhance access to additional supply chain infrastructure and market diversity in the region.
Maryfield and Limbunya will be integrated with existing AAM beef cattle operations in the Katherine-district, comprising Manbulloo, Scott Creek and Sturt Downs.
The agreement would also further build internal capacity to supply a large quantity of young cattle to the AAM beef supply chains, reducing the need to source large volumes externally, Mr Edwards said.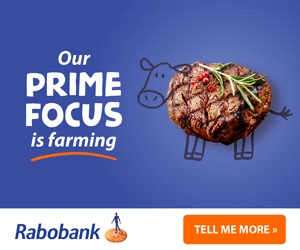 AAM also runs a diversified livestock breeding, growing and fattening operation and is investing in expanding farming capacity at both Legune and Spirit Hills in the east Kimberley region of the NT.
Limbunya was a well-regarded breeding property 600km south-west of Darwin and will supply stock specifically to the group of Katherine properties, he said.
"There have been substantial capital improvements on Limbunya to enhance productive capacity with further investment expected over the next five years," Mr Edwards said.
Maryfield is a breeding and growing holding 530km south of Darwin on the Stuart Highway, which provides valuable year-round access to the property. It is well-improved with a 9800 head feedyard and spelling facilities, to which stock will be introduced next year.
The feedyard will also be made available to other cattle producers and transport operators in the region for short and medium-term feeding programs, as well for use as a depot in livestock transport operations. AAM plans to build the capacity of the property to grow fodder to help meet the yard's feed requirements.
Source: AAM