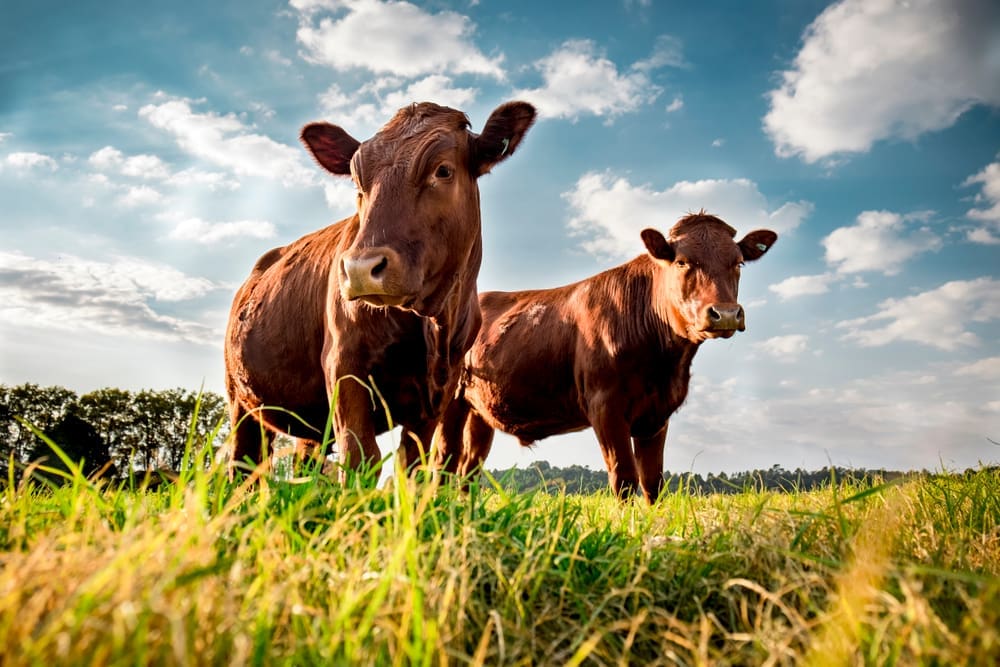 A disease known to impose the second greatest cost impact on the Australian beef cattle industry behind cattle ticks continues to cause serious production losses, despite there being a proven vaccine available.
Like COVID the disease is spread by hosts which can show little or no symptoms before causing serious impacts across infected populations.
The disease is Bovine Viral Diarrhoea Virus (BVDV), which is also commonly referred to as Pestivirus.
BVDV can reduce herd reproductive rates through infertility or abortion, while also suppressing immunity to a range of other economically significant diseases, such as Bovine Respiratory Disease (BRD).
Ongoing surveys have routinely estimated that BVDV is prevalent in about 60 to 70 percent of all Australian beef cattle herds. Meat & Livestock Australia research estimates that some 90 percent of Australian cattle herds have antibodies, reflecting at least some degree of historical exposure.
Production losses of between 25-40 percent have been recorded in herds affected by BVDV due to reduced reproductive performance, death losses and ill thrift. If BVDV stays in the herd, annual production losses between 5-10 percent commonly occur.
Meat & Livestock Australia ranked BVDV as the second most costly disease affecting beef cattle when it last produced an industry wide analysis of endemic disease and parasite impacts in 2015.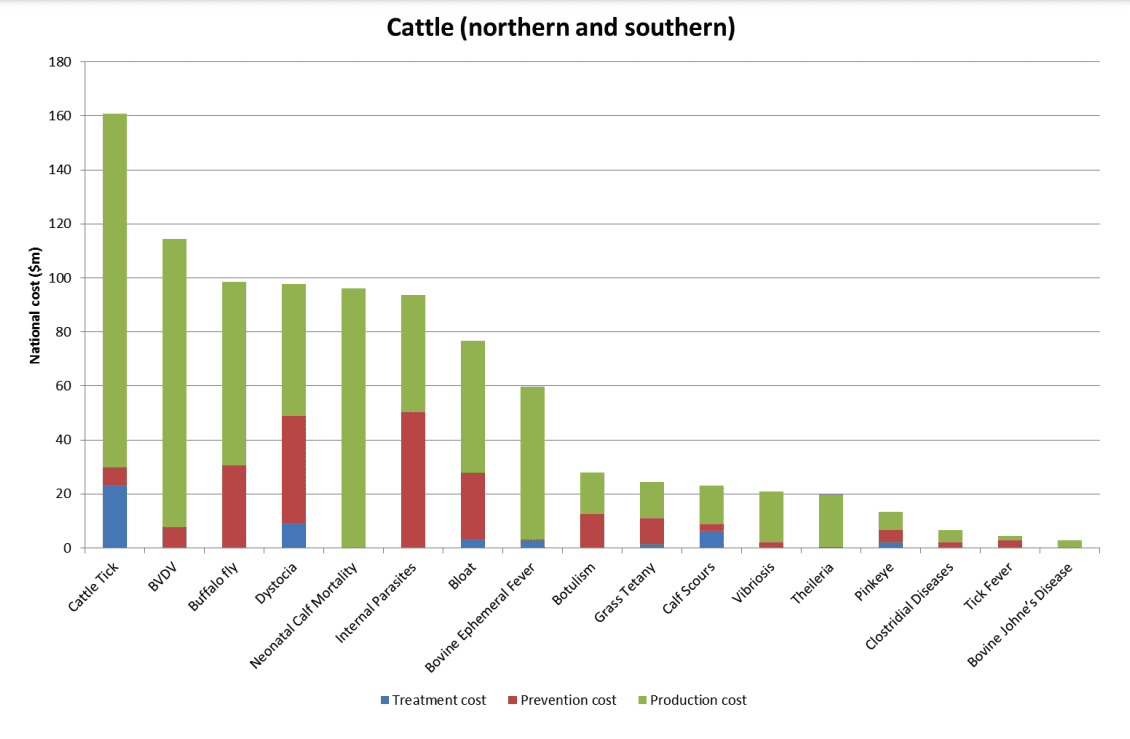 Like Covid, an effective vaccine exists, which in the case of Pestivirus has been in place for almost 20 years.
Likewise, accurate and inexpensive testing has also been available to identify and remove persistently infected (PI) cattle so they do not have the chance to spread the infection.
Yet, despite this, there has been no evident downward shift in prevalence rates in Australian cattle herds for the past 40 years.
National standard definitions and rules needed
Veterinarians concerned about the disease who Beef Central has spoken with in previous weeks say that what is currently missing are agreed national Standard Definitions and Rules around Pestivirus/BVDV management, to lay a platform for industry-wide progress on the endemic disease.
This is seen as a necessary first step to enable the industry to communicate in a standard language, govern what tests can be used, determine how test results should be interpreted, and the basis upon which herds can be declared to be free of the disease.
Barriers to more effective management of the disease are believed to include a range of factors, including a lack of knowledge of true herd impacts.
Anecdotal evidence suggests many producers do not recognise they have a Pestivirus problem, despite research suggesting the disease is prevalent in most Australian cattle herds.
Conflicting advice
Conflicting advice from various sources is another contributing factor.
Some veterinarians recommend vaccinations, where others recommend traditional treatment approaches such as the 'deliberate exposure model'. This is where herds are exposed to a persistently infected animal with the aim of developing natural immunity within their herds. The concept is similar to the "chicken pox parties" which were a common practice before vaccines became available, where parents deliberately exposed children to others with the disease to build lifetime immunity, in the belief a childhood case would be less severe than contracting the disease as an adult.
Economic considerations and societal shifts around animal welfare are underpinning calls for greater imperative to be placed on testing in Australia's cattle industry, to find and remove PIs and increase uptake of vaccines as safe, simple and effective ways of managing the disease.
While vaccines are not inexpensive, the opportunity to restore a 5 to 10 percent production gain means Pestivirus is seen as an untapped area of "low hanging fruit" with the potential to deliver the next round of industry-wide productivity advances and efficiency gains in the Australia beef cattle herd if proactively addressed.
Other countries place greater emphasis on controlling BVDV
While Australia's progress in managing BVDV remains stalled, a number of other beef cattle producing nations have focused significant attention on the same disease, seeing a worthwhile return on investment from either eradication or control strategies.
Six European countries have successfully eradicated BVDV, while several others have initiated either compulsory national control programs or voluntary control programs.
Across the ditch in New Zealand, where it is estimated the disease costs cattle producers more than $150 million a year in direct production losses and $40 million every year in ongoing control expenses, the industry has adopted a policy of using diagnostic tests and vaccines to eradicate  BVDV within five to 10 years, claiming a estimated benefit cost ratio of 1.80.
An analysis of the economics of managing Pestivirus, published by LLS district veterinarian Alex Stephens from Yass in NSW, conducted in 2015 when cattle were valued well below current levels, concluded that pestivirus control was economically worthwhile, and at "worst cost neutral".
"What vaccination or pestivirus biosecurity does do… is provide at worst cost neutral, ongoing protection of the herd while at the same time insuring against those years when the losses are more than base line and management is significantly disrupted," Dr Stephens wrote.
Beef Central plans to explore this major disease issue with further articles in coming months. What's your view on how Pestivirus should be managed in Australia? Add your thoughts via the comment box below.