FIVE deaths and 56 hospitalisations in three years are the sobering statistics behind an industry push for urgent improvements to livestock ramp safety standards in Victoria.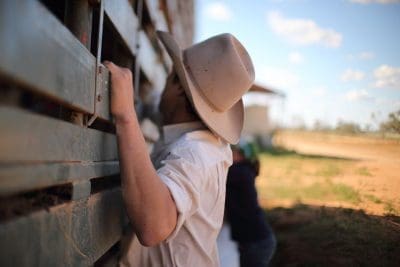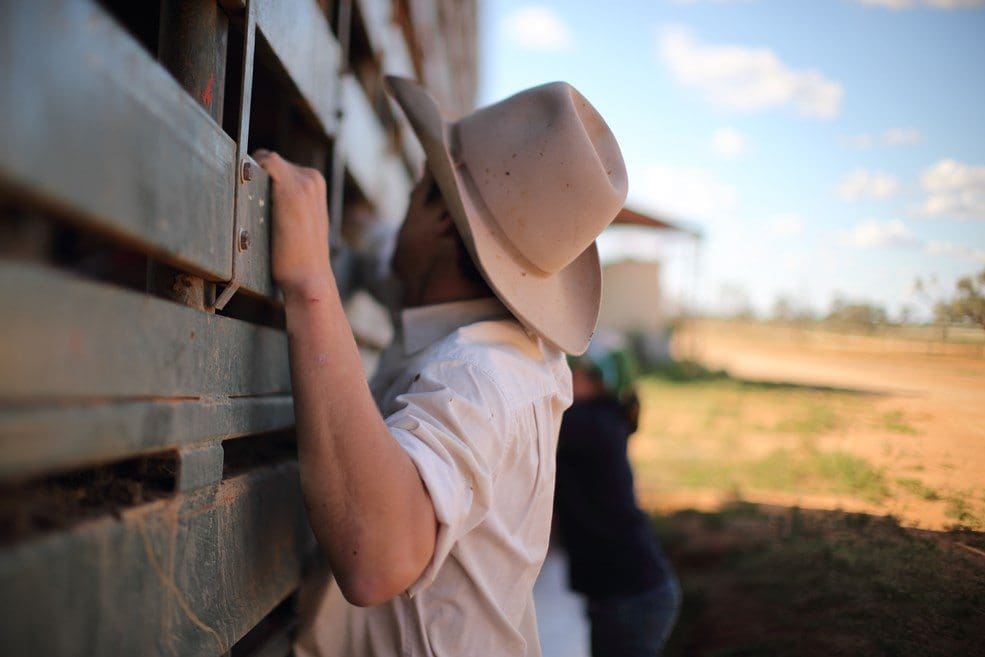 "I think the days of loading cattle on your own are finished," VFF livestock chair Leonard Vallance told Beef Central this week.
Mr Vallance said at a meeting last week the whole of industry including stock agents, abattoir owners and transporters asked for immediate action to stem the alarming rate of injuries and fatalities involving loading of livestock.
"We have all agreed we have to do something about the deaths in cattle ramps and forcing yards," Mr Vallance said.
"When you have the whole of industry and they're all saying let's get on with it, you know you're going to get some change.
"What we're going for is maximum separation in the cattle yards and sheep ramps."
The call comes as work commences to develop a specific national Australian Standard for the safe design of livestock loading ramps and forcing yards.
There is no stand-alone Australian Standard for livestock loading ramps that addresses specific design considerations including references to all other relevant standards.
The Australian Livestock and Rural Transporters' Association Guide for Safe Design of Livestock Loading Ramps and Forcing Yards developed in 2015 will form the initial basis for development of an Australian Standard.
Loading ramps are the most dangerous area of livestock holding facilities, according to the ALRTA, with a lack of consistent national rules creating an unacceptable level of unnecessary risk associated with crushing, lacerations and slips, trips and falls.
The guide was developed in consultation with animal producers, transporters, feedlots, saleyards, exporters, equipment manufacturers, welfare groups and safety authorities.
The Australian Standard being developed will include general design principles to promote smooth flow of livestock and keep livestock and people physically separated.
It will also include specifications on
vehicle access
ramps, height of side rails and internal width for intended stock to be handled
Surfaces, non-slip, angle and length of ramp
Side sheeting infill
Supports, structural integrity
Gates, latches, hinges and restricted use of chains
Walkways, ladders, steps and platforms
End of ramp buffers, bridging flaps and accessibility
Guards
Winches, and load bearing fixing points
Lighting
Personnel access
Operational signage
The process is expected to take until mid-2020 to complete.
While the national standard is being developed Mr Vallance said the Victorian livestock industry is working with WorkSafe Victoria to implement strong recommendations on changes that need to be made to improve safety in relation to livestock loading infrastructure and practices on farms and in saleyards, feedlots and abattoirs.
He said the VFF is talking to the Victorian Government about available funding to help with the cost of making improvements to existing ramps.
"But let's face it, are you running a business or running handout service?" he said.
"It is in your own best interests, you're talking to a bloke that has been flown to the hospital and had his clothes cut off him, so I know what the bad end of it looks like.
"It is about a massive cultural change.
"And when you go to the animal welfare side of it the most stressful part of an animal's life is the loading and unloading off trucks."
Further information:
WorkSafe Victoria information sheet: Seperation of people and cattle while loading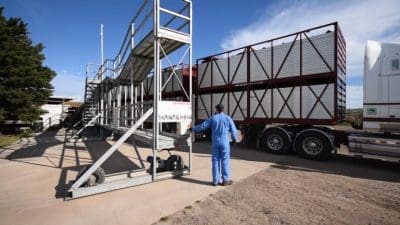 New pivoting access landing a big winner for stock transport safety, efficiency + VIDEO
Frasers Transport streamlines cross-loading process (+ VIDEO)