Update: This article has been updated since it was originally published to clarify that under Queensland's revised cattle tick management laws, producers are still required by law when moving cattle from the cattle tick infested zone to the cattle tick free zone (other than to a meat processing facility or feedlot) to have cattle inspected and chemically treated by an accredited certifier. Comments from accredited certifier Robert Hollingsworth have been added to the article outlining the legal obligation facing producers to inspect and treat cattle when moving cattle from the infested to free area. 
A NEW detection of tick-infested cattle in Queensland's tick-free zone has refocused attention on the State's revised cattle tick management framework introduced three years ago.
In the latest incident, ticks were discovered on Tuesday on a property near Chinchilla on cattle being inspected for purchase by a feedlot buyer.
It is believed the cattle were originally transported from New South Wales to Nanango in Queensland for agistment before being sold to the current owners near Chinchilla.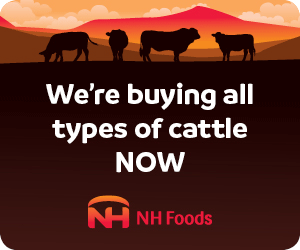 The presence of ticks was reported to the Queensland Department of Agriculture and Fisheries.
Biosecurity Queensland confirmed the latest detection to Beef Central but offered scant detail of the incident in providing the following two line statement:
"Restrictions have been imposed on a single Western Downs property after a recent cattle tick incursion.
"Biosecurity Officers have undertaken surveillance and there is no evidence ticks have spread to neighbouring properties."
Almost 12 months ago Beef Central reported on another significant tick incursion in clean country near Wandoan.
Cattle producer Ivan Hay lost over 50 head of cattle to tick fever, despite his property being some 100km away from the tick-infested zone.
He has since had to spend over $100,000 on chemical treatments alone to eradicate ticks from his properties. That figure does not include the cost and time of repeated musterings as part of the eradicated response, or the value of the perished cattle. Adjoining property owners have also incurred eradication costs in the order of tens of thousands of dollars from eradication processes required to ensure neighbouring paddocks remain tick free.
The costs of a tick infestation in a clean area falls on the shoulders of the owner of infected cattle, with no compensation or financial assistance schemes available in Queensland to help to cover the costs of eradication.
It is thought the sources of the July 2018 tick fever outbreak were either undetected ticks imported with bought-in cattle that Mr Hay trusted were clean, or ticks transmitted from another property.
"It frustrates the hell out of you, we shouldn't have to absorb this, we have done nothing wrong," Mr Hay told Beef Central at the time.
"If you buy cattle out a clean saleyard, they should be clean, someone has got to be responsible for them not being clean."
Until July 2016, cattle being moved from a tick-infected zone to a tick-free zone had to be presented to a tick clearing station for inspection and treatment.
Under the revised tick management framework introduced in July 2016, rules still require that stock moved from the infected-zone to the free-zone must be tick-free, but can now be inspected and, if required, treated, for ticks on-property or at an accredited facility (registered clearing dip) by an accredited certifier.
Accredited certifier Robert Hollingsworth said the obligation facing producers is as follows:
"For any cattle to cross the tick line from the infested zone to the free zone they MUST meet the requirements – they must be presented to an accredited certifier and after manual inspection be found free of ticks (one live tick on the mob means they fail and have to be inspected again after the correct time period) AND have a supervised chemical treatment (injection, pour-on or plunge dip) before a biosecurity certificate can be issued.
"It is up to the individual producer whether they transport their stock to an accredited facility (registered clearing dip) for the inspection or if they engage an accredited certifier to do an on-property inspection.
"The receiver also has responsibility under the regulation to be on the look-out for any disease, weed seed or parasites on stock they receive.
"Any producer who does not comply with the regulation can be held accountable in a court of law for all costs associated with an outbreak of tick which they are responsible for, including chemical and mustering costs until the outbreak is cleaned up."
The Queensland Biosecurity Manual states that "It is an offence under the regulation not to comply with the Risk Minimization Requirements in this manual.  Penalties of up to 3,000 penalty units or 3 years imprisonment apply."
The rules make it more efficient to move cattle, which benefits producers moving cattle from the infested zone through the clean zone to meatworks, movements which are considered a low risk of transmitting ticks.
But movements of store or breeding cattle from the infested zone to properties in the clean zone present a higher risk.
Some producers believe these movements as a minimum should be required to be cleared by a third-party inspector when crossing the tick line to protect the integrity of the tick-free zone.
New Qld tick line policy due in September
The latest detection comes as the Queensland Government moves closer to finalising a review of the tick line it initiated last year
The State's Agriculture Minister Mark Furner says a revised cattle tick line policy is now expected to be in place by September.
Mr Furner said an industry working group he established in March has now developed a policy to allow a review of the cattle tick line to be initiated by interested parties, including property owners or the Department of Agriculture and Fisheries.
He said the draft policy considers factors including geographic location, risks created or mitigated, sustainability of the proposed amendments to the cattle tick line and expected regulatory impacts.
It has been shared with producers at a series of 12 meetings held at key tick line locations across Queensland.
"There has generally been positive support for the proposed policy changes, and the meetings were well attended with very productive conversations arising from these gatherings," Mr Furner said.
"Biosecurity Queensland is now collating the feedback for reporting back to the tick line review working group with proposed changes.
"It is expected that the policy will be finalised and approved by September 2019."