Meat & Livestock Australia (MLA) is investing in a new research project aimed at producing a preventative probiotic for cattle to mitigate poisoning from the potentially fatal pasture plant, pimelea.
The Improving beef production through management of plant toxins project will be led by Associate Professor Mary Fletcher of The University of Queensland's Queensland Alliance for Agriculture and Food Innovat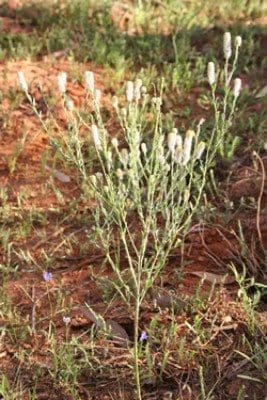 ion (QAAFI).
It is one of 12 new on-farm research, development and adoption (RD&A) projects to receive MLA investment in 2017/18 of $9.5 million of levy funds. Addressing the impact of poisonous pasture plants on the health and productivity of grassfed cattle was identified as a priority area by producers through MLA's regional consultation process.
Pimelea are small native herbs that are mainly found in inland areas of Australia, below the Tropic of Capricorn, with livestock poisoning primarily associated with native rice-flower (Pimelea simplex), and flaxweed (Pimelea trichostachya).
Pimelea poisoning affects cattle, sheep and infrequently horses, however it is potentially fatal for cattle. It can be caused by ongoing, accidental consumption of toxic plants or inhalation of dry plant dust and is most common in south-west Queensland, north-west New South Wales and northern South Australia.
It is also known as St George disease, Marree disease, and flaxweed poisoning.
MLA General Manager – Producer Consultation and Adoption, Michael Crowley, said the new project aimed to produce a rumen inoculum containing microbes able to detoxify plant toxins, but initial work will concentrate on the pimelea toxin, simplexin.
"The project will also investigate absorbent or slow-release systems for the rumen that would have broad use across a range of plant toxins," Mr Crowley said.
"The approach of this project is to devise strategies to enable toxin breakdown in the rumen before absorption into the bloodstream and impact on animal productivity.
"Currently, there is no effective vaccine or antidote for pimelea poisoning and management strategies to reduce contact between toxic plants and susceptible stock are the only options open to beef producers to avoid potentially devastating poisoning events.
"Production and reproductive inefficiencies are a major cause of economic loss in the northern Australian beef cattle industry. A better understanding of the impact of poisonous pasture plants like pimelea will enable the development of management strategies to address a currently under recognised factor contributing to these losses."
Source: MLA. For more information about pimelea, visit the MLA website.
RELATED ARTICLE: Cattle producers digging deep in fight against pimelea